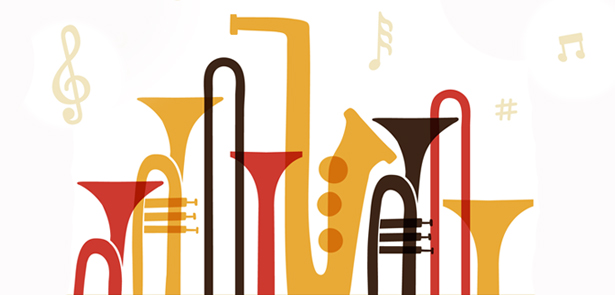 Blazing trumpets, thunderous drums and a grand chorus summon forth the power and emotion of Verdi's choral masterpiece. The Messa da Requiem is a landmark of the Romantic era and one of the most famous and enthralling settings of the Requiem Mass. Requiems come in all shapes and sizes. Verdi's, with that of Berlioz, however, is in that exclusive category – the blockbuster
The death of the great Italian writer Alessandro Manzoni in 1873 inspired Verdi to rework his 'Libera me', to create a full-scale musical setting of the Requiem Mass, dedicated to Manzoni's memory. Premiered in Milan in 1874, the work won immediate acclaim and is today one of the most frequently performed 19th century choral works.
The music combines religious grandeur with operatic drama and passion. It is notable for its emotional depth and variety, such as in the mystery, humility and vast distances of the 'Kyrie', through the immense vocal sweep, climaxes and sheer terror of the 'Dies Irae', leading to the abiding simplicity of the 'Pie Jesu', the call to judgement of the 'Tuba Mirum', the dignity of the sorrowful 'Lacrimosa' and the spirited 'Sanctus'. The 'Lux Aeterna' is a vision of supernatural brightness, infused with quiet beauties and much serenity.

The work culminates in the anxious pleading of the 'Libera Me'. Called an opera in ecclesiastical robes, Verdi overlays awe and faith with a language that is passionate, emotional and above all, Italian. In order to create the unique sound world of his 'Requiem', Verdi draws upon a massive vocal and instrumental ensemble. On March 30, the City of Peterborough Symphony Orchestra (CPSO) expands their numbers to incorporate extra woodwind, string players and, most notably for this work, eight trumpeters.
Deirdre Culloty, who chairs the CPSO, said 'We are very excited to be collaborating for the first time with Peterborough Take Note Community Choir and their MD, Robin Norman, for this concert'. Peterborough Take Note have developed a wide repertoire over six years of local performing and their concerts often attract a capacity audience. Many of their supporters will be keen to see the choir 'in action' with a full symphony orchestra.

For this 'opera in disguise', CPSO is also joined by their good friends from Peterborough Opera, with whom they have collaborated previously. Their MD, Kate Wishart, will take up her usual place on the concert stage as the CPSO's timpanist. Peterborough Opera soloists, Maureen Brathwaite, Liz Williams, Andrew Powis and Martin Muir and chorus will join with Peterborough Take Note Community Choir and the City of Peterborough Symphony Orchestra in bringing to life all the richness of Verdi's thrilling score. CPSO maestro, Steve Bingham, takes up the baton to direct. Be there! Verdi's Requiem

Saturday 30 March, 7.30pm ● Queen Katharine Academy, Mountsteven Avenue, Walton PE4 6HS
The concert is sponsored by Vigar & Co LLP
Image: www.freepik.com/free-photos-vectors/background
Background vector created by freepik


Leave a Reply