Clare Teal at Stamford Arts Centre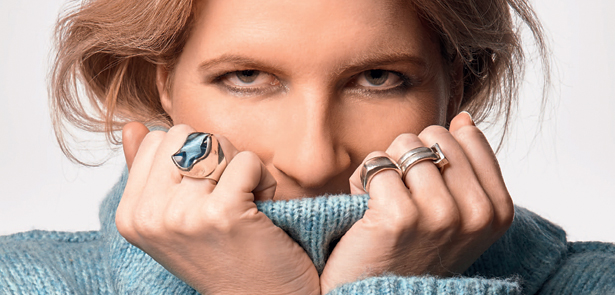 She has a stunning voice, dazzling on-stage charisma – and she's coming to Stamford Arts Centre!
A jewel in the UK jazz scene crown, Clare Teal's body of work keeps on going, and growing! After signing to independent label Candid in 2001 and releasing three acclaimed titles, it was Clare's first album for Sony Jazz which became her breakthrough record. Released in 2004, 'Don't Talk' topped the Jazz charts and entered the UK Top 20, garnering extraordinary plaudits and several awards. She has gone on to release eight more successful albums, six of them on her own label MUD Records.
Clare continues to surge ahead on her mission to bring big band and swing to music lovers everywhere, to demonstrate that this genre is ever evolving and still relevant in today's world. Alongside her own weekly two-hour live radio show on BBC Radio 2, Clare performs across the length and breadth of the UK, and internationally, with either her pianist, Trio, Mini Big Band or Hollywood Orchestra (Mini Big Band with Strings), celebrating the singers and songwriters of yesteryear and today alongside her own original material. She also guests with the Hallé, BBC Concert, RTÉ Concert and The John Wilson orchestras as well as other top big bands.
In August 2015, in addition to a packed touring schedule, Clare produced and presented her second full scale concert for the Proms Season at the Royal Albert Hall. 'Story of Swing' featured two roaring big bands and many special guests and was broadcast on BBC Radio 2, BBC Radio 3 and televised on BBC Four. Spring 2016 saw the release of her latest album, and most ambitious project to date, 'Twelve O'Clock Tales', recorded with the famed Hallé orchestra. Now on a fresh, new tour for 2017, Clare is bringing her distinctive sound to Stamford this June, with something for newcomers to her work and fans alike. Tickets are only £20 (£18 concessions) and are available from Stamford Arts Centre Box Office.
Stamford Arts Centre regularly welcomes award-winning folk groups, international musicians and rising stars to bring the best in live music to the area.
Clare Teal and Her Trio
30 June 8pm Stamford Arts Centre, 27 St Mary's Street, Stamford.
Box Office: 01780 763203
www.stamfordartscentre.com
Leave a Reply