City of Peterborough Symphony Orchestra summer concert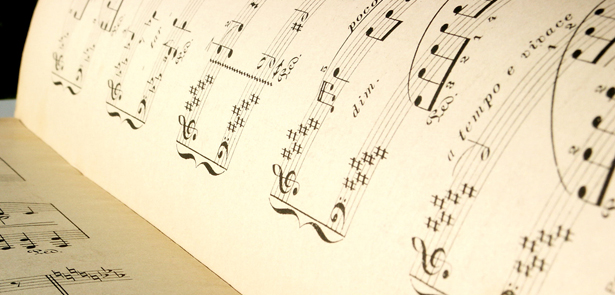 City of Peterborough Symphony Orchestra return for their summer concert at the Queen Katharine Academy, Mountsteven Avenue, Walton, on Saturday June 16, 7.30pm
Marches, overtures, arias, polkas and waltzes… Yes, we are in Vienna, City of Music. From the great classical trio of Mozart, Haydn and Beethoven, whose Romance in F for solo violin epitomises Viennese melody and elegance, to Brahms, whose Hungarian Dances numbers 5 and 6 became the most famous of orchestral encores. Johann Strauss Sr promoted the waltz, conducting his dance-band with violin in hand, but it was his son, Johann Strauss Jr, Imperialroyal music director, who became King of the Waltz with his sweeping melodies "Danube so blue, your silver stream merries the heart with your beautiful shores."
In Act 2 of his operetta Die Fledermaus, Falke holds a ball to take revenge on Eisenstein, who had once abandoned Falke, drunk and dressed in a batcostume, thus exposing him to public ridicule. There is disguise, deceit and confusion, but Adele laughs ("Laughing Song"), they celebrate their brotherhood ("Bruderlein") and the champagne flows ("Champagne Chorus"). Franz Lehar revived the Viennese operetta in the 20th century, and in his masterwork, The Merry Widow, a charming story of amorous and diplomatic intrigue, the rich widow Hanna Glawari famously sings "Vilja" and the romantic duet with Count Danilo "Lippen schweigen". Not all music in Vienna was in three-time and the evening is rounded off with Strauss Jr's stunning Thunder and Lightning Polka and that great foot-tapping symbol of the Hapsburg Monarchy, Strauss Sr's Radetzky March. "Ha, what joy, what a night of delight."
Soloist and conductor
The orchestra will be conducted by Steve Bingham, who will also be the soloist for Beethoven's Romance in F for violin. Steve studied violin at the Royal Academy of Music and in 1985 he formed the Bingham String Quartet, an ensemble which has become one of the foremost in the UK, with an enviable reputation for both classical and contemporary repertoire.
Steve has appeared as guest leader with many orchestras including the BBC Scottish Symphony Orchestra, the Scottish Chamber Orchestra, English National Ballet and English Sinfonia. He has given solo recitals both in the UK and America and his concerto performances include works by Bach, Vivaldi, Bruch, Prokofiev, Mendelssohn and Sibelius, given in venues as prestigious as St. Johns' Smith Square and the Royal Albert Hall. Steve is a conductor of some repute, and currently conducts the Ely Sinfonia, Ad Hoc Sinfonia and City of Peterborough Symphony Orchestra, with guest appearances with several other ensembles. Steve's interests include ornithology, photography and Celtic knotwork.
Musical wizard Wishart
Kate Wishart is director of Peterborough Opera, which is performing with the CPSO at the Summer concert on16 June. She is a retired GP and spends most of her time in musical activities of various sorts. She also likes to play tennis. Kate started her professional life as an orchestral timpanist, joining the Academy of the BBC at age 19 and is now a familiar face in the City of Peterborough Symphony Orchestra, where she continues as timpanist. Kate is also an accomplished pianist regularly accompanying singers and other musicians in concerts around the area including the lunchtime recitals in St John's Church, Peterborough.
She is looking forward to the concert saying: "This will be a concert of fun, with lots of froth, not just in the champagne chorus. I hope it will whet appetites for our production of Die Fledermaus in October. Our Peterborough Opera membership is happy and privileged to have formed close links with CPSO. Personally, I am looking forward to the "Thunder & Lightning Polka" – lots of noise for the percussion section!"
City of Peterborough Symphony Orchestra
16 June 16, 7.30-9.30pm Queen Katharine Academy, Mountsteven Avenue, Walton
Tickets are available from the Visitor Information Centre in Bridge Street, on the door or from www.cpso.org.uk. The concert is sponsored by Vigar & Co.
Leave a Reply