Christmas Flag Fen event to go ahead despite Tier 3 closures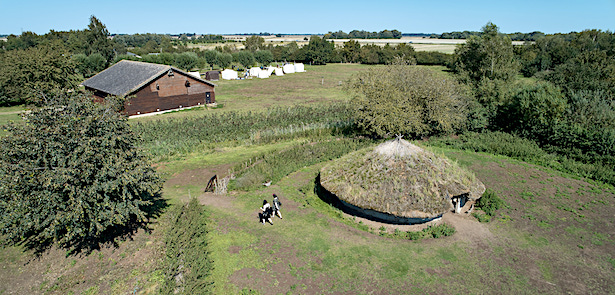 Following the government's Covid-19 tier review announcement on Thursday 17 December, City Culture Peterborough are pleased to announce that the Flag Fen Festive Yule Bonfire will still be taking place on Monday 21 December.
Some changes have been made so this sold out event, can now be held completely outdoors at Flag Fen Archaeology Park. Ticket holders can look forward to children's activities, an illuminated trail and storytelling (not to mention a special visit from a certain jolly man in red).
Some City Culture Peterborough venues will be subject to closure affected by the new tier 3 restrictions including Peterborough Museum & Art Gallery and the Key Theatre which will close their doors from Saturday 19 December until further notice subject to future governmental announcements. Ticket holders for Lamphouse Theatre's A Christmas Carol will still be able to see the production if they have booked for Thursday or Friday night. Ticketholders from Saturday onwards will be entitled to a full refund or access to a pre-recorded version of the show. Further details regarding other shows are due to be announced and the theatre box office will be contacting customers directly.
Meanwhile, libraries will remain open as usual in accordance with government guidelines.
Director of City Culture Peterborough Pat Carrington MBE says "The safety of our staff and customers will always be our utmost priority and while we are naturally disappointed at having to close some of our services, we are delighted at being able to still welcome over 30 families to our special Christmas event at Flag Fen on Monday. We have taken extra special care to ensure that this outdoor event is Covid-19 secure with every angle covered from social distancing to hygiene stations throughout the event. Flag Fen is one of the city's most beautiful outdoor spaces at any time of year and once the bonfire is lit at twilight we are sure this will be remembered as a bright light in an otherwise challenging year."
Full details of all Covid-19 affected closures and programme changes from City Culture Peterborough can currently be found at vivacity.org/coronavirus
Leave a Reply