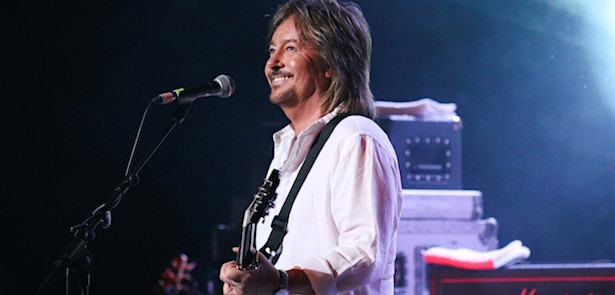 The Cresset, 10 June, 7.30pm
Chris Norman, famed for fronting huge 70's band Smokie, is heading to The Cresset this June, hot on the heels of his new hits collection album The Definitive Hits – Smokie and Solo Years. Released in April, the album is suffused with the power and class that comes from years of hit making. It's the sound of a musician connecting with the honest, simple process that imbued his greatest works with their undoubted heart and soul.
Chris and his band will be performing at The Cresset as part of their tour to celebrate the release of the album. Fans can expect a set that draws on his incredible back catalogue – one that saw him notch up over 20 million album sales as the lead singer of Smokie, before enjoying a hugely successful solo career with hits such as Midnight Lady.
As well as his own music, Chris has worked with the likes of ABBA's Agnetha, Donovan, Heavy Metal Kids, Cynthia Lennon, and duetted with Suzi Quattro on the hit Stumblin' In. He even created the England football team's World Cup '82 hit This Time. You can look forward to a plenty of dynamic songs and, of course, that wonderful voice employed to full effect.
Chris Norman and His Band
Mon 10 June, 7.30pm
The Cresset
Tickets: 01733 265705
Leave a Reply