Celebrate 2020 anniversaries with Shaws Coaches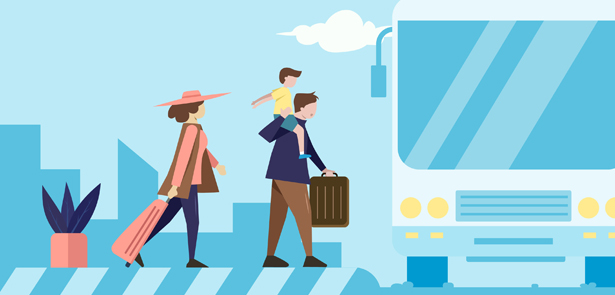 There's lots to celebrate in 2020 so we've picked out some of this year's most interesting anniversaries – and provided some ways to celebrate them!
125 years since the establishment of Europe's largest conservation charity, The National Trust, which now protects more than 780 miles of spectacular coastline, more than 250,000 hectares of beautiful countryside, over 500 historic buildings and gardens and nearly a million works of art! 70 years since the first official F1 Grand Prix took place at Britain's very own Silverstone. 70 years since the von Trapp family – inspoiration for The Sound of Music – began a tour of Britain with a performance at The Royal Albert Hall. 80 years since the Battle of Britain, The Blitz, the first flight of the de Havilland Mosquito combat plane and Churchill's 'Finest Hour' speech, and… 75 years since the end of WWII, when millions of people took to the streets to celebrate the coming of peace. In two years' time we'll be celebrating an anniversary of our own as our family-owned and managed company enters its 100th year! Four generations of family members have taken Shaws from one bus, kept in Mr. Frisby's barn and repaired by candlelight, to the European-wide coach and tour operator that we are proud to be today. So, let's celebrate!
● www.shawscoaches.co.uk
01778 342224
 
DAY TRIPS
●The Sound of Music at MK Theatre (18 Mar)
●De Havilland Museum (7 Apr)
●Bletchley Park (14 Apr)
●The Silverstone Experience (15 Apr)
●RAF Museum Hendon (17 Apr)
●Let's Face The Music at The Royal Albert Hall (7 June)
●Swan Lake at The Royal Albert Hall (25 June)
● RAF Fairford Tattoo (18 July)
●Abbaphonic at The Royal Albert Hall (30 Sep)
● The Beauty of Ballet at The Royal Albert Hall (4 Nov)
●Birmingham International Tattoo (29 Nov)
HOLIDAYS
● Elegant Essex Gardens in May when we visit NT's Melford Hall
●Discover Dorset in June when we visit NT's Brownsea Island
●Kent Coast in August when we visit The Battle of Britain Memorial and the Spitfire & Hurricane Museum
●Derbyshire Mini-break in October when we pass The Ladybower Reservoir where the Dambusters practised
NT Members receive a holiday discount of £5pp/property visited
Image: www.freepik.com/free-photos-vectors/background
Background vector created by freepik
Leave a Reply