The Broadway: a roaring success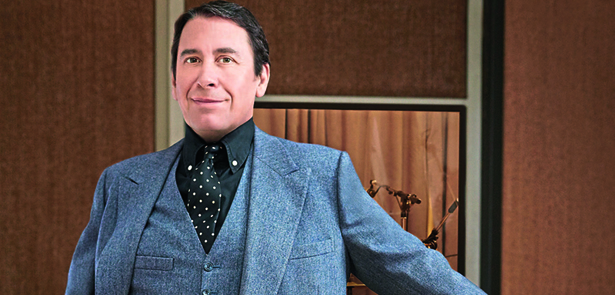 Events at this prime-spot venue are selling out fast
If you were hoping to see comedian Jon Richardson in April or Jools Holland & his Rhythm and Blues Orchestra in May in Peterborough, and haven't bought your tickets yet, then we have to forward the sad news that you are too late. Save for possible last minute returns, both gigs at The Broadway are now sold out. Other forthcoming events are also getting close to being fully subscribed. The message from the venue is simple: book early to avoid disappointment. This follows on from other recent events which have also been extremely popular.
The second Funhouse Comedy evening sold out in January, which has meant that it will be back on 22 March with a Hog Roast Buffet included in the ticket price (expect to see Justin Moorhouse from Phoenix Nights and impressionist Danny Posthill from Britain's Got Talent on the bill). Long established theatre group The Revellers had their most successful run of shows in decades when they brought new comedy Sisters? to The Broadway Suite. They will be coming back for their next run of shows, and now see The Broadway as their home.
The Peterborough Jazz Club's first event at The Broadway Suite, a tribute to pianist and comedy icon Dudley Moore, was also their most successful in many years, over doubling the numbers they expected and catching everybody by surprise. They have already booked in The Andrew Linham Jazz Orchestra for Sunday 4th March and Nat Steele's Portrait of the Modern Jazz Quartet for Sunday 15th April.
There is also a gradually-building clientele for The Broadway's "caterers in residence", Sundays Restaurant which takes over The Broadway Suite during the day on Wednesdays and Sundays. Bookings can be made through The Broadway Box Office. The Broadway's Managing Director Mark Ringer noted: "We are picking up an awful lot of good will and impressing a good number of people. The Peterborough Civic Society are now moving their meetings to The Broadway, and The Castor Blues Club is also going to run shows with us later in the year. This is where I expected this business to be over time, running many and varied events every week, and we have proved we can do it. The future is bright!"
The buzz around The Broadway isn't limited to local organisations. BKL are bringing their hit musical Blood Brothers back to Peterborough for a week's run from 23rd to 28th April, with matinees and evening performances. Lyn Paul reprises her role as what is heralded as 'the definitive Mrs Johnstone'. Written by Willy Russell, this is the captivating and moving tale of twins who, separated at birth, grow up on opposite sides of the tracks, only to meet again with fateful consequences.
The Broadway is not just about the big hit musicals – it is also about bringing the latest rave-reviewed productions to Peterborough. Skin Deep – The Musical (12th May), is all about body image, diets, the gym, selfies, botox, nip 'n' tucks, photo-shopping, and what we endure trying to look good. There's also We Are The Lions, Mr Manager (9th March), the story of Jayaben Desai, the inspirational leader of the 1976-78 Grunwick Film Processing Factory Strike. It's a play by Townsend Theatre Productions, presented by the Peterborough Trades Union Council.
Various other forms of stage productions are also on hand, including the Moonrose Broadway Spring Fling Catwalk (2nd June), the sexy circus of Forbidden Nights (28th June) and Tassels – An Evening of Burlesque (28th September). The Broadway is keen to involve children in theatre and getting them to attend events, as they will be the next generation of patrons.
After the critical success of the pantomime Aladdin last Christmas, tickets are now on sale for this year's festive production Cinderella. From the same producers, KD Theatre Productions Ltd and Scott Ritchie Productions Ltd, as an incentive to book early all tickets for everyone for all performances are just £12.00 each if booked before 31st March 2018. As with most tickets for the venue, you can avoid a booking fee by phoning the Box Office direct, or dropping by in person.
To keep the idea of pantomime fresh in everyone's mind, there is an Easter production of The Wizard of Oz (10th April) from the same production companies. Also with the family audience in mind, among the spectacles to take note of are Dinosaur World Live (30th and 31st March) – coming to The Broadway first on its national tour, Milkshake! Live (26th May) and Peppa Pig's Adventure (26th and 27th September).
Rat Pack fans and vintage-scene followers will be delighted by Sinatra, Sequins & Swing: The Capitol Years Live! (23rd March). Hello La Voix features the larger than life Britain's Got Talent semi-finalist, who was also one of the stars of Absolutely Fabulous – The Movie, (13th April). There's also Abba Mania (24th March), Shalamar (13th May), Ultimate Eagles (23rd June), Fastlove: A Tribute to George Michael (29th June), The Pure Floyd Show (21st July), Big Girls Don't Cry – Celebrating the music of Frankie Valli and The Four Seasons (5th October), Steve Steinman's Meat Loaf Story (19th October), Showaddywaddy (20th October), Elvis in Vegas (27th October), and The Magic of Motown (30th November). C&W star Jed Ford returns on 19th May, with A Country Night in Nashville on 9th June.
As you would expect from a venue looking to cater for everyone, there is a huge variety of entertainment on offer. Comedy-actor-writer and mental health campaigner Ruby Wax presents A forum for discussion – a mindfulness guide for the frazzled, suitable for ages 15+ (17th April), and the Dad's Army Radio Hour celebrates the classic series (22nd June). There's an evening of entertainment with Carl Fogarty, the undisputed king of superbike racing in The World According to Foggy (17th May) as well as psychic medium Tony Stockwell (3rd May), and hypnotist Robert Temple (6th October).
Doomwatch Investigations (21st March) has Marcus Allen, the UK publisher of Nexus magazine, as its guest to discuss Donald Trump's plans to return to the Moon, and then on to Mars – and why NASA is very concerned about doing so.
● To keep tabs on the latest announcements, keep checking the website at www.thebroadway.today
● To book tickets, you can phone the Box Office on 01733 306071 (9.00am to 5.00pm daily), or drop by in person at 46 Broadway, Peterborough PE1 1RT.
Alternatively, book online via www.ticketsource.co.uk/thebroadway
Leave a Reply