The Broadway: hot spot for live music in Peterborough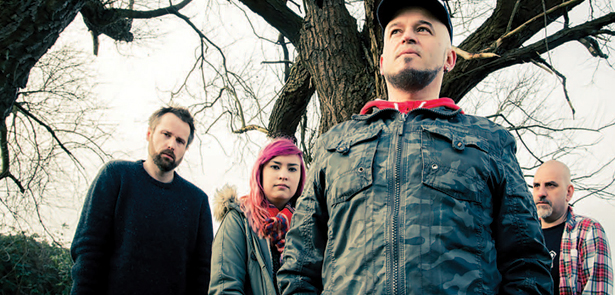 Since it reopened on 2 September 2017, the new team at The Broadway Theatre have promised to not only bring the county the very best musicals, plays and talent from across the UK and worldwide, it also pledged to become the premier hotspot for live music throughout Peterborough
The theatre complex boasts three performance areas: the main auditorium seating over 1,100 people, The Broadway Suite with a maximum capacity of 499 and Walter's Bar which will accommodate over 120. All three areas have already catered for a variety of live music fans showcasing the likes of Jools Holland, Shalamar, Elkie Brooks, Fletch's Brew, Gordon Giltrap and The Doc Mason Mini Festival.
As well as the bigger name live music events, this summer the musicians and live music fans of the region will be spoilt for choice when it comes to getting involved. Many local bands have been booked for gigs, and various open mic events are being run by the promoters who birthed the Peterborough open mic scene way back in the 1970's and are still active within it today. In recent years open mic events have exploded across the city and have become very well attended, giving musicians a chance to hone their performances or possibly play live for the first time, while at the same time entertaining audiences. Indeed, many well known artists and bands started life playing at open mic events and they have become an important tool for the growth and sustaining of live music.
A unique aspect of the various open mic events being held at Walter's Bar is that the venue can cater for entire bands. It offers all the equipment a band many need to be able to perform, including several guitars, drum kit and percussion, keyboards, amplification and full range PA system. So, musicians can literally just turn up and play, even if they have a large number of band members. Live bands appear throughout July and August across all three venues within The Broadway complex and some dates are yet to be filled, but at the time of writing the calendar is already looking busy. Rock and roll, funk, reggae, folk, soul, country, jazz, alternative, blues and so much more comes to The Broadway, so whatever your taste in music, there should be something for you to enjoy.
In the main auditorium A Foreigner's Journey play the monster hits of soft rock giants Foreigner and Journey and The Pure Floyd Show promises lasers, big guitar solos and faithful representations of classic Pink Floyd tracks. Homage is paid to Buddy Holly during August with a world class tribute to his unique music and the rock n roll of the 1950's. Walter's Bar will host a number of live bands including local rock n roll from The Glorious One Eyed Cats and booty-shaking reggae from Tallawah, featuring the hypnotic saxophone brilliance of Lauren Young. Captivating melodies by folk and Americana duo Oakleas Rise will be on offer in the latter part of July and Last Minute Brigade who are a recent addition to the Peterborough music scene perform covers by bands such as Guns N Roses, Muse and Electric Six, promising high energy and a few laughs along the way.
Virtuoso looping techniques by multi-instrumentalist Paolo Morena support his great songwriting and performances, and he brings his one man show TheMightySmall to Walter's Bar ahead of another virtuoso performer Chris Watson and his trio performing soulful jazz mid August. For fans of the heavier side of of things Black Hawk Down will be in full flight, and finishing off a two month long run of live music in Walter's will be a new album launch event by Burning Codes, featuring friends and special guests.
It's funk and groove all the way for a special after beer festival party in The Broadway Suite on 25 August with Groove Cartell and DJ's. Doors open from 8pm and entry is free. Get your blood pumping as you dance the night away to live variations of Jamiroquai , Daft Punk and John Mayer to name just a few. See below for the calendar of live music at The Broadway and keep an eye on The Broadway's Facebook pages and website, as new live music shows are added constantly.
If you're a solo artist, band or some form of musical entity, The Broadway are always looking to showcase the latest upcoming talents and established acts. Contact to get the ball rolling on a possible gig at the most premier venue for all things live music in the city
Leave a Reply