Britain's best – played by CPSO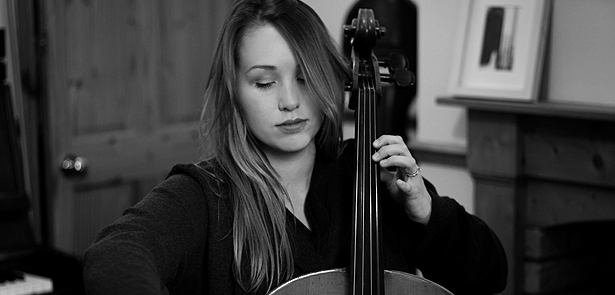 Our greatest English composers ponder the past, the present and the future at the next City of Peterborough Symphony Orchestra at the Queen Katharine Academy (formerly The Voyager) on 18 March
Britten celebrates Rossini, Elgar is still in shock after WW1 and Vaughan Williams talks in music about the vision of eternity. It's a feast of passion and feeling.
Benjamin Britten, the greatest English opera composer of his time celebrated Rossini, the greatest Italian opera composer of his own time, in his 'Matinees Musicales', after Rossini's 'Soirees Musicales' based on tunes from William Tell.
The suite combines the wit and tunefulness of Rossini with the exquisite and brilliant orchestration of Britten.
Edward Elgar's unique and intimate cello concerto is rooted in a moment of time. In 1919, disillusioned by the war, Elgar poured his feelings into the concerto. It was a lament for a lost world, haunted by autumnal sadness, but the sadness of compassion, not pessimism, with a heart-rending slow movement that rivals Nimrod in its intensity. For this much-loved piece, the orchestra is delighted to welcome Charlotte McAuliffe as soloist, one of our city's foremost musicians, winner of Peterborough (2007), Oundle (2010) and King's School (2011) Young Musician of the Year awards.
Also seen as a response to WW1, in his Symphony No. 5 Vaughan Williams describes the nature of true peace in the hearts of those, who, like Christian in The Pilgrim's Progress, have faced their conflicts and survived. The symphony reflects the visionary side of the composer's genius and remains the most complete statement of his fundamental faith. The cor anglais speaks of arrival in a heavenly place of ultimate peace, and we finally arrive in heaven with all pain banished, as the strings weave harmoniously skywards into ethereal bliss.
City of Peterborough Symphony Orchestra Spring Concert 2018
Queen Katharine Academy (formerly Voyager), Peterborough
18 March, 3pm-5pm

Tickets are available from the Visitor Information Centre in Bridge Street, on the door or from the www.cpso.org.uk website. The concert will be conducted by Steve Bingham and the Leader will be Liz Taylor and is sponsored by the V&A Group.
Going solo
The Moment Magazine talks with Charlotte McAuliffe, local cellist, who plays solo with the CPSO for the first time.
When did you first learn to play the cello?
I was six years old when I was given my first cello as a Christmas present from my parents. It was quite battered and had been roughly repaired when its neck had previously broken, but I absolutely loved it.
What inspired you to play?
My mother is a violinist and I used to watch her String Quartet rehearse. I always found myself captivated watching the cellist and when my mother offered me violin lessons I was adamant that I only wanted to learn the cello!
Do you teach?
I teach the cello at The King's School in Peterborough. I am currently on maternity leave, looking after my two children Felix and Poppy. However, I am very much looking forward to returning to teach at the school next year.
Where do you live?
I have always lived in Peterborough and was a student at The King's School, where I currently teach.
What would you do if you were not a cellist?
If I wasn't a cellist I think I'd still like to find a career within the arts. I have recently taken up photography as a hobby, so perhaps I'd become a photographer!
Leave a Reply