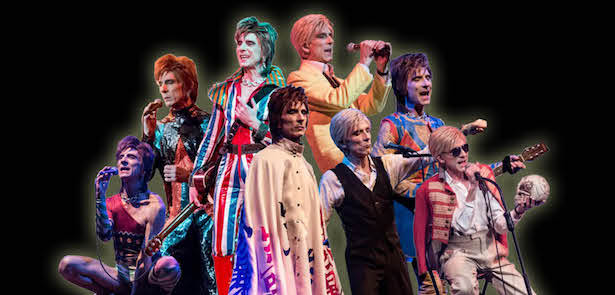 A breathtaking concert celebrating the music of the world's greatest pop icon (The Cresset, 1 March)
A must see for all Bowie fans, this mesmerizing production promises an unforgettable journey of sound and vision, featuring all the hits from A to Ziggy. 'Bowie Experience' is the number one celebration of the world's greatest pop icon and his music – a spectacular concert featuring all of David Bowie's most memorable hits.
Laurence Knight is David Bowie. With performances at the official 'David Bowie Is' Exhibition at The V&A London, at The Royal Albert Hall and alongside The Cure, Boney M, Roy Wood and the Boomtown Rats and with TV appearances on Sky and the BBC, vocalist, actor and multi-instrumentalist, Laurence Knight, is considered the world's number one David Bowie performer.
Whether you're a music connoisseur or you just know a good song when you hear one, it's probable that David Bowie has been part of your playlist at some point in your life. Having a career that spanned many decades while remaining robust and creative ensured David Bowie has been recognised as one of the most influential and radical artists to derive from the UK.
Audiences are invited to join this exceptionally authentic tribute to the thin white duke as the world's number one celebration of David Bowie features songs including Space Oddity, Starman, Fashion, Life on Mars, China Girl, Rebel Rebel, Golden Years, Modern Love, Let's Dance and Heroes.
Bowie Experience continues to amaze audiences with an astounding attention to detail, bringing the golden years of David Bowie to theatres across the globe – a must-see for all Bowie fans as well as all those absolute beginners out there.
So, put on your red shoes and Let's Dance!
Leave a Reply