Booming attendances at model railway shows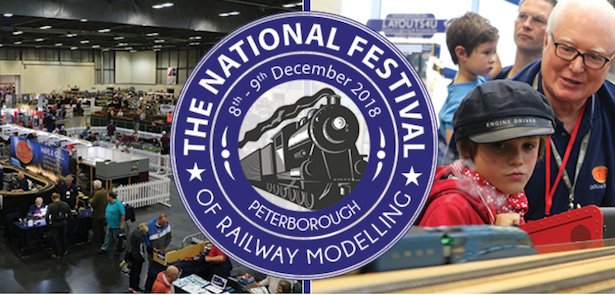 The National Festival of Railway Modelling returns to the East of England Showground on the 8-9 December at a time when exhibitions around the country are reporting increased attendances and family visitors following the success of Channel 5's 'Great Model Railway Challenge' series. Over a million viewers each week have been enjoying the creativity and craftsmanship of teams of competing modellers.
The leader of the winning team from the second heat of the hit TV series, Callum Willcox, will be attending and talking to show goers with his own WW1-themed layout 'Amiens1918" plus there is a superb recreation of Bournemouth station in the 1950s with real steam and smoke from some of the models, a sight really worth seeing!
Crowds of around 5,000 visitors come to the Peterborough show each year from around the country to see a collection of over 30 layouts and practical demonstrations which is an ideal opportunity to see how to get involved with the hobby supported by almost 100 retailers' stands. With the show taking place in December this year with a definite fun family Christmas feel to the event it is an ideal time to see products which will help visitors develop their own set of skills.
Now in its eleventh year the show is remarkable in that most of the organization is pulled together by an experienced team of ladies who have an eye for what entertains visitors, organiser Sam Porter says "although we make sure we have some of the finest quality layouts from around the UK we also like to include some exhibits which entertain families. The showground is a superb venue with acres of free parking, easy access from the A1 and a free shuttle bus every 30 minutes from Peterborough station".
More information on the exhibition is available on the website at:
www.world-of-railways.co.uk/shows/show/the-national-festival-of-railway-modelling
Tickets start from £10 for adults and £5 for children with a family ticket only £30
Leave a Reply