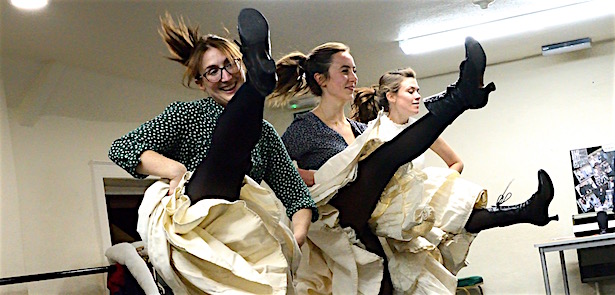 Shakespeare's Globe was packed to the rafters when Jessica Swale's Blue Stockings was first produced in 2013. Currently it is performed by theatre companies up and down the country and is hugely popular – and Stamford Shoestring are bringing it to Stamford Arts Centre as a special pre-Christmas treat!
Girton College, Cambridge, was one of the first colleges in Britain to admit women. The year is 1896 and Jessica Swale's lively play tells the story of Tess Moffat and a group of 'first-years' determined to win the right to a degree. Their story is followed over one tumultuous year as they encounter the many hurdles in their way – the class divide, misogyny, and the university opposition – not to mention the distractions of love. Finally, the whole issue is put to the vote…
Love or knowledge: which would you choose?
Don't miss this chance to see what promises to be a highly entertaining and thought-provoking evening!
In performance at the Stamford Arts Centre Theatre from:
Tues 3-Sat 7 December 7.45pm – tickets £10 (£8)
Box Office: 01780 763203
Leave a Reply