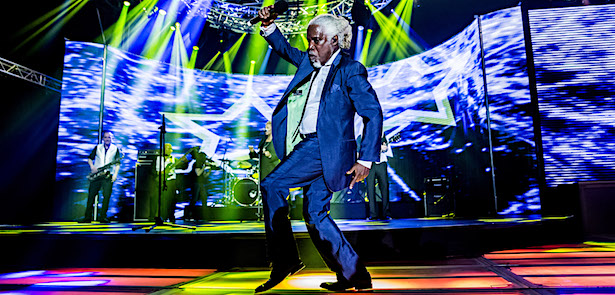 The annual June music concerts at the magnificent Burghley House have featured such top artistes as Bryan Ferry, Status Quo, UB40 and Jools Holland. This year Burghley plays host to the wonderful Billy Ocean.
Billy had a string of international pop hits in the 1970s and 1980s. He was the most popular British R&B singer-songwriter of the early to mid-1980s.
After scoring his first UK Top 20 successes, seven years passed before he accumulated a series of transatlantic successes, including three US number ones. His 1985 hit "When the Going Gets Tough, the Tough Get Going" reached number one in the UK and number two in the US. In 1985 Ocean won the Grammy Award for Best male R&B Vocal Performer for his worldwide hit "Caribbean Queen (No More Love on the Run") and in 1987, was nominated for the Brit Award for Best British Male Artist. His 1988 hit "Get Outta My Dreams, Get into My Car" reached number one in the US and number three in the UK.
Joining Billy on this fabulous concert will be the Voice of 'M People' Heather Small. As part of  'M People' Heather enjoyed such hits as, "Moving On up", "One Night in Heaven", and "Search for the Hero".
As a solo artist Heather has also enjoyed great success with her album titled "Proud".
In 2008 she became a contestant on the BBC Show 'Strictly Come Dancing'.
Tickets for this amazing concert are available on line from: www.livepromotionsconcerts.co.uk and Corporate Hospitality is also available by contacting the promoters at
Leave a Reply