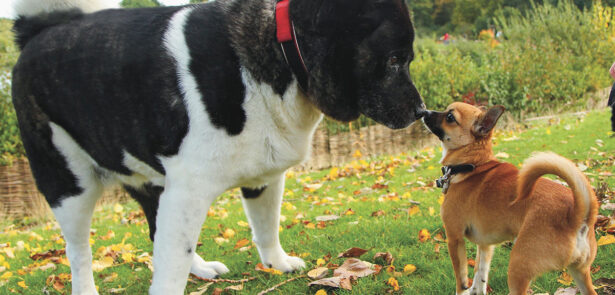 Love dogs? Then take our lead and run down to Ferry Meadows for an absolutely barking exhibition by local photographer Chris Porsz.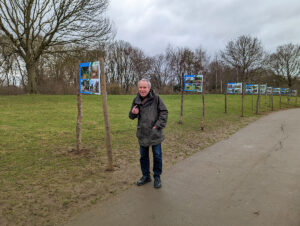 Dog-loving visitors to Nene Park are in for a treat as an exciting photography exhibition by local photographer Chris Porsz is now on display at the heart of Ferry Meadows.
Chris, a retired paramedic and well-known street photographer from Peterborough, has travelled around the world to capture candid photos of canines for his published picture book Barking. Many of the photographs were taken here at Nene Park, which inspired Chris to dig into his archives and create a fascinating exhibition to celebrate our four-legged friends.
'I would like to invite all dog lovers and their best friends to come and enjoy some of my favourite canine images that I have taken over the last decade in our wonderful Nene Park,' says Chris. 'Many have never been seen before, not even by their owners!'
Set in the most beautiful and relaxing surroundings, you will find my exhibition fun, colourful, action-packed, and absolutely barking! If my pictures raise a smile then that makes the footslog in all weathers worthwhile.'
Park visitors will find the exhibition on the path running alongside Overton Lake, from the Visitor Centre to Badger Play in Ferry Meadows.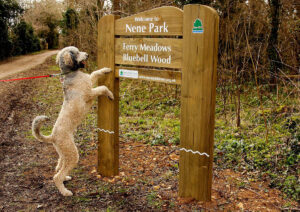 Adrian Oates, Head of Fundraising at Nene Park Trust adds: 'We are delighted to be able to host such a heart-warming exhibition and we hope that our visitors enjoy the fantastic pictures of our most loyal companions. They may even spot themselves, friends or family in the exhibition!'
To enjoy even more candid canine photography by Chris Porsz, visitors can pick up a copy of his Barking book at the Ferry Meadows Visitor Centre, Gift & Farm Shop.
Snap them up
If you would like to purchase a copy of any of the photos displayed in the exhibition, please contact
Leave a Reply