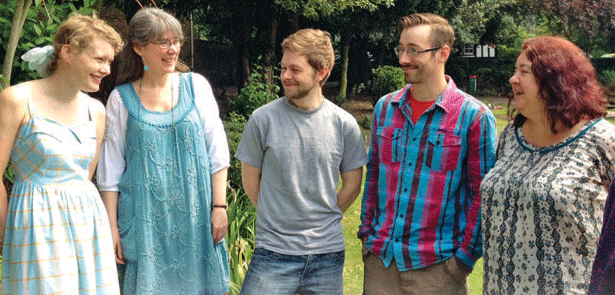 Dawn Birch-James of Art in the Heart takes a look at the state of visual art in Peterborough – and finds reasons to be cheerful
who are more diligent when it comes to reading and digesting my art-led proclamations in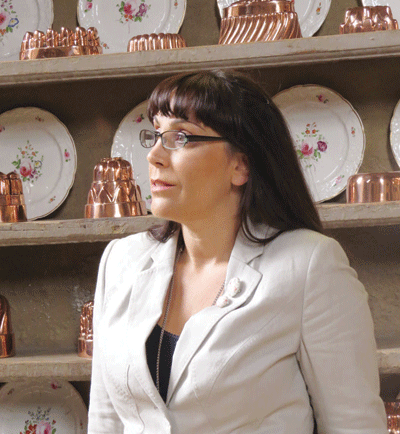 these pages will know how passionate I am about those who effect change on the Peterborian cultural and economic landscape.
When it comes to visual art – paintings, sculpture and so on – Peterborough has been slow to engage in its provision, mainly, I think, because the link between art and the city's success has not been made clear. In the last couple of years however, there has been a huge surge in interest and activity: Vivacity offers a full programme of international standard art exhibitions and events through the  Museum's City Gallery; the Peterborough Artists' Open Studios now boast of over 70 artists who invite the public into the their studios and homes once a year; Realitas Community Arts Centre based in Werrington and Market Deeping offers space for hundreds of craftspeople and artists, and Creative Peterborough, an artist led group, has sourced funding for dozens of visual art projects. I suppose my very own Art in the Heart on Bridge Street which now exhibits and sells the work of over 80 artists has to be modestly mentioned in addition to a whole array of other visual art groups who regularly deliver great visual feasts, namely the Blok Collective, Still Working artists, Andronica's Art Gallery, St Johns Church and Metal's artists in residence,
View 5 artists and Art in the Park… The list goes on. Google any of them. So how come? Simple. We have art leaders who know how to make things happen notionally and financially. We have aspirational decision makers, some in council offices and finally we have a wealth of individual talented artists who have been dragged out of the woodwork, responding to the opportunities which are now presented to them. In this issue, I'd like to introduce a new, inspirational art leader, Sam Roddan, who has offered six artists from Peterborough the opportunity to stage a major contemporary visual art exhibition in Burghley House this autumn, entitled Fresh Take.
Fresh take for art pioneer
Sam Roddan has not always been an artist and art curator. In fact, not at all. The question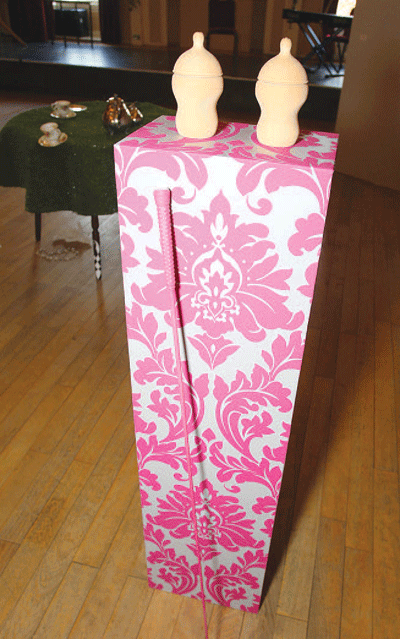 is, how does a city finance fast-tracker become a sculptor and art-curating pioneer in Peterborough? There is a very logical thread to this ostensibly unlikely story.
From Finance to Art School
Sam began her career as a financial publisher in the city, responsible for trade titles, moving on to the brand development of the financial magazine division of a large global company.
Life was completely work dominated. It was fast and crazy and an 80-90 hour week was the norm. There were tight deadlines but it was vibrant and I loved it. I eventually got involved in organising major finance conferences which kept the industry bang up to date and facilitated the pulling together of networks and investor relations. This I found hugely rewarding as I felt I was having a direct impact and was effecting change in the industry
Fascinating, then, to discover that art had been her first love, and that a scholarship at the San Francisco Academy of Art had been turned down.
At school I had created my own art portfolio and this had been accepted. It seems strange to think now that I was scared that I was not good enough and decided to study languages instead, which led to financial publishing and then conference management – a million miles from my initial ambitions to work creatively
Sam continued to organise financial conferences, but as time went on the constant pressure of the bottom line became too onerous.
I realised that my endeavours to deliver the best product were always being compromised by the need for quick profit. The financial environment did not nurture quality and value, I felt. It was at that time a business acquaintance established a financial services consultancy and he asked me to become a partner. I was very excited by this new venture as we had agreed to deliver a quality product and not be driven uniquely by the bottom line. I had also started a family and could work from home. The business became very successful
To then make a snap decision to exit somewhat dramatically one night from a successful financial career may seem surprising. The fact was that Sam was realising that bottom lines would always be a priority in this domain, and there was really more to life than that. She made a quick escape and enrolled on a Foundation art course in Lewisham.
This was an amazing experience for me. Suddenly I found myself among a group of 18 year olds, the complete antithesis of the pressured dictates of financial targets. My teacher was incredible and taught me how to really engage with my environment through art much. So that I was accepted into the prestigious Camberwell College of Art and retrained as a conceptual sculptor. I was torn to pieces and rebuilt
Sam was one of only two sculptors to gain a first class degree and went on to create thought-provoking works, some of which are in private collections.
In 2012 I created Katie based on Katie Price/Jordan. This piece illuminates the dilemmas and contradictions of woman's multiple roles in modern society: sexuality versus motherhood; girly pink glitter versus the innuendos of the riding whip. The damask wallpaper covering the plinth also raises questions of taste and class traditions
Leave a Reply