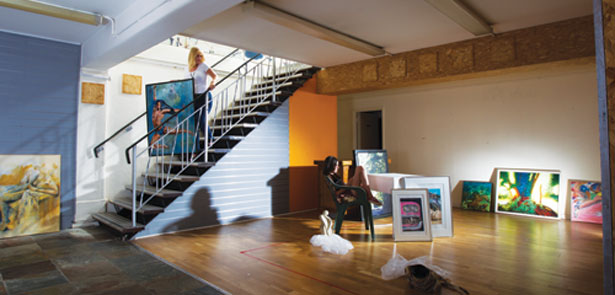 An artistic revolution is under way in the heart of Peterborough and it may just prove to be the catalyst for the regeneration of the city centre. Stuart Barker spoke to Dawn Birch-James to find out why she feels it's so important to bring art to the heart of Peterborough
When I started out, people were telling me that Peterborough was a cultural desert and that you could never sell art here. But instead of being discouraged, I just found it more of a challenge to try to prove these people wrong. What they're saying is absolute rubbish. I think the people of Peterborough deserve something better; they've had too many betting shops and pound stores. And I think the council has realised this too and started backing a few people to get some projects off the ground
Dawn Birch-James is nothing if not forthright in her views about art, artists, and the new project that is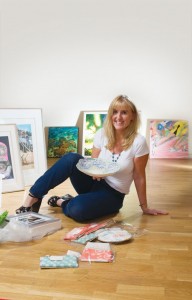 now consuming her every waking thought. Art in the Heart is an ambitious project that seeks to combine the traditionally uneasy bedfellows of art and business.
There's no shortage of art galleries in any city centre, and certainly no shortage of retail outlets for mass-produced items masquerading as art. But the concept of a gallery that also doubles up as a high street store which actually sells the one-off pieces of fine and decorative art which are on display, is somewhat rarer, particularly in a city like Peterborough which does not enjoy a tradition or reputation for being an artistic hot spot.
Which is why Dawn Birch-James has met with some negativity from certain quarters over her new project. But for all the nay-sayers, there have been many more supporters and by the time you read this, Art in the Heart will have thrown open its doors at 47 Bridge Street in the very centre of Peterborough and will be into its first month of exhibiting and trading.
A project like this might be expected to take years to come to fruition but, as Dawn explains, it has all happened surprisingly quickly. 'I managed and curated Harriet's Art Gallery (above Harriet's Tea Rooms) in Cathedral Square and proved that I could get quite a lot of people through the doors to come and view – and actually purchase – quality art. We were only open for a year (from June 2011 until earlier this year) but we achieved quite a lot in that time and there was a real buzz about the place. Peterborough Museum was closed for refurbishment at the time and I think we provided a real alternative for visitors.
'When the owners of Harriet's decided to move to Cambridge, I got a call from the council asking if I would be interested in doing something with them. So I took over a space in the Visitor Information Centre showing and selling the work of about 13 local artists and within a week I came up with the concept of Art in the Heart. It quickly became an economic and even a political concept because it started to link into the regeneration of the high street.
'Soon after I moved into the Visitor Centre I got another call from the council offering me a shop unit in the town centre. I have to say that the council cabinet is very aspirational and is taking its lead from national movements and national thought on the regeneration of town and city centres. They believe that, instead of having empty shops, it would be far better to have something interesting, like art galleries, in their place.'
Dawn Birch-James is not embarking on this project with her eyes closed and her fingers crossed – she has lived and breathed art for as long as she can remember. For the last nine years she has run a successful antiques and decorative art business (www.activeantiques.com), holds an MA in Arts Market Appraisal, and is arts correspondent for this very magazine, as well as having been curator of Harriet's Art Gallery for the past year.
Her vision for Art in the Heart is to create a working balance between art and business and the new premises in Bridge Street will reflect this philosophy.
'I see it as a bit of a hybrid, to be honest' she says. 'Although it's going to have a gallery feel, it's also going to be very much a place where people can buy beautiful things, so it will have a retail feel about it too – it's very much a combination. We will have quite expensive paintings and sculpture for sale because some of our artists have national profiles and a couple even have international profiles. For example, Pina Santoro-Ellwood has exhibited in the Louvre and at Art Monaco, and Ann Ardron has exhibited regularly in London. We've got a body of artists who have key profiles so there will be some quite expensive items for sale but we'll also be selling less expensive items like limited edition prints and greetings cards.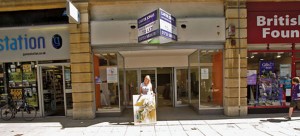 'As well as our established artists, we will also be featuring some very exciting up-and-coming local talent. I now have a profile of around 40 artists who will be exhibiting and selling their work through Art in the Heart. As well as fine art, we will also be focusing on decorative art like jewellery and ceramics and we will have one of the leading potters in East Anglia Rob Bibby selling his stuff through the gallery.'
If art and finance are uneasy bedfellows, the same could be said about the worlds of fine artists and the arts and crafts community. But that's another barrier Dawn intends to break down with her new outlet. 'There does tend to be a bit of a divide between the crafts and the fine arts communities but I'm aiming to bring them together with Art in the Heart' she says. 'I've liaised with the Handmade in Peterborough group, which is a community of craft workers who just make wonderful things. I want to create an area in the shop to not only promote their work but to sell it too. So we'll have about ten people from Handmade selling in the shop but I've stipulated that all their stuff must be strictly £20 or less because I want to offer little treats as birthday presents or gifts alongside the more expensive items. But it will all be completely original stuff that customers won't be able to buy anywhere else.'
The buying and selling of art – as opposed to the act of simply appreciating it – is key to the success of the Art in the Heart project, even if the concept is slightly alien to some of the artists themselves. 'No matter how much artists say they're not interested in selling their work, there are a huge number who are very interested in raising their profiles through selling their work. So, yes, I think they are desperate for this type of outlet. Obviously we have the Peterborough Artists' Open Studios – which is the home studios exhibition which happens every summer – and we have the Open Exhibition in the museum, so there are opportunities for artists in the local area. But to actually have this commercial outlet, on a proven basis, on the high street, is unprecedented.'
Dawn is acutely aware of the challenge she faces in making Art in the Heart financially viable. 'Obviously I've got to make this a commercial success because the council can only stay nice and fluffy for so long!' she says, only half joking. 'They will want to see something serious on the table by this time next year so there is some pressure in that sense. And apart from that, I've got to pay my bills! So there's got to be a bottom line and I've always been very open about that, even though I think some artists have found that difficult to deal with. I've told them that we need to be selling things because, if we don't sell, then we won't be staying in this unit in the high street for long. It's as simple as that. There's no doubt about it, we're going to have some beautiful things made by some very skilled people, but we've also got to sell those things. I've proven I can do that with my experience in Harriet's and with the Visitor Information Centre, so now it's time to make it work on a larger scale.'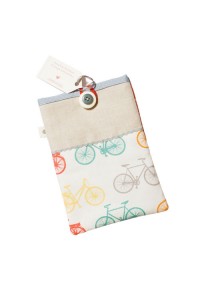 But Dawn is convinced that the project can work, not only because of her previous experience at Harriet's, but because of the amount of positive feedback she has already received regarding her new venture. 'We've got a really varied demographic in the Peterborough area and when I set up the gallery in Harriet's, people were coming through the door and buying paintings and art for hundreds of pounds and they kept coming back to see what new work we had.
Everybody, without exception, was saying how great it was to have this kind of thing in the centre of Peterborough. If you don't offer art for sale then obviously nobody will buy it, but Harriet's was proof that the market is there – it just takes someone to start the ball rolling. If I didn't truly believe that then I might just as well pack it all in now and stay in bed all day.'
One commonly held belief that clearly vexes Dawn is that art projects cannot be truly successful in the provinces and that, for an artist to be successful, they must re-locate to, or at least focus their attentions, on the capital. 'I want to turn the idea of London being the centre of the art market on its head' she says. 'I have persuaded local fine artists who seek and get recognition in London and international galleries that indeed we have a significant number of people on our doorstep who want to see and buy their work. There is the idea that you should only exhibit in certain galleries to maintain a viable artistic reputation but this is poppycock. It all depends how you work a concept and what you make of it. Artists unwittingly fall into the art market trap. They spend a disproportionate amount of time chasing what they believe to be exclusive audiences who, as one artist said to me "speak the right language." But I find this really blinkered because you just keep going round in circles, straight-jacketed by cosmopolitan art folk's rules. I'm offering our great artists the chance to communicate with and delight our very own city centre shoppers who I know are desperate for this kind of outlet. They want to view beauty, articulate their views and, yes, they want to buy. We shall be setting our own unique agenda right here.'
Should the Art in the Heart project prove to be a success, it may well have wider implications for the regeneration of Peterborough city centre which, like so many urban centres of late, is blighted with too many boarded-up and closed-down shop units. 'I have a clear mission which the city council wholeheartedly backs' Dawn says.
I want to create a vibrant and cultural retail outlet which will enhance Bridge Street and attract shoppers who love quality pieces. The council has a vision for the city centre and the gallery and shop will dovetail into this. I'm setting out to support local industry, particularly the local art industry, with all the low carbon footprint and economic benefits that might bring. All I need now is for folk to come through the door and enjoy
Art in the Heart will be opening at 47 Bridge Street on October 1 and the plan is to be open five days a week including Saturdays. Exhibitions and workshops, to be staged in the spacious downstairs area, are also being considered. You can keep up to date with the project by visiting www.artintheheart.co.uk info@artinthe heart.co.uk. You can also visit the project's Facebook page for more information or contact Dawn directly on 07986-609141.
Leave a Reply