Andy Parsons: Healing the nation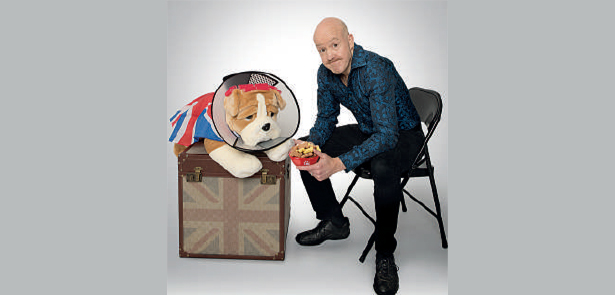 Andy Parsons is on a mission with his new stand-up tour. In one simple nutshell, he's looking to heal this divided nation
The man who was a fixture on Mock The Week for years, has been in a very successful double act (alongside playwright Henry Naylor), worked on Spitting Image and brought us sell-out tours and unit-shifting DVDs such as Britain's Got Idiots and Gruntled, is calling time on the negativity that reverberates on this split island with his new show, Healing The Nation.
"On my Twitter feed currently it says 'Initially upbeat. Often disappointed'," says Andy. "The general thrust of everything I've ever done has an optimistic note to it, and there is always something in the glass rather than there being something missing from it. Life can get extremely frustrating and your optimism can fade, but retain the faith and I'm looking forward to getting out there and meeting people in some nice theatres."
Andy is clear that while the country seems utterly divided, he believes that there are always more issues that unite rather than separate us. "The idea in the show is that everything is proving divisive at the moment, and that no one is talking to each other or seeing issues from both sides. I want to narrow down the focus of what people do want and bring them together."
Andy, however, is confident about accepting the challenge of updating his material to suit the prevailing circumstances. "When your show is topical then inevitably it will be very different when the tour finishes from where it started. This is mainly because of current events, but also it's good to keep it fresh anyway, not just for the audience but for myself." Whatever the future holds in terms of politics, it's comforting (healing, almost) to know that comedians such as Andy Parsons will be around poking fun at those who claim to lead or speak for us.
Stamford Corn Exchange, 29 Nov, 8pm
● Andy Parsons – Healing The Nation
Stamford Corn Exchange, Friday 29th November
stamfordcornexchange.co.uk 01780 766455 andyparsons.co.uk
Leave a Reply