A World Of Knowledge On Your Doorstep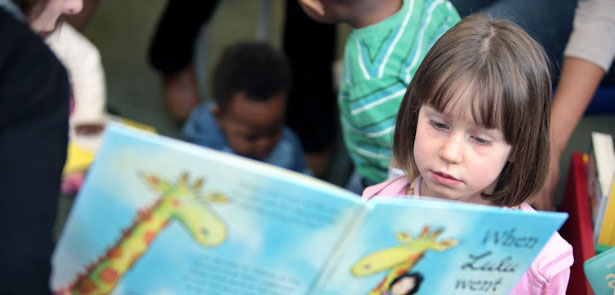 If you've never visited your local library you're in for a treat. With eleven libraries spread across Peterborough, including a mobile library, there is always a world of knowledge on your doorstep, plus it's free to join!
Gone are the old days of libraries with the librarian hissing shhh!, today libraries are communal areas where people go to escape into a new world or even meet new people, with enthusastic and knowledgable staff and volunteers on hand to help. So don't judge a book by its cover give the library a try, you may be surprised with what you find.
With access to over 250,000 books, DVDs and CDs, 110 computers with free internet access, free Wi-Fi, 1000 audio books, 400 ebooks, 60 reading groups, a 24 hour online reference library, regular events and storytimes for children, newspapers and magazines, plus much, much more there's guaranteed to be something for everyone at your local library.
The libraries also offer regular free courses to help you learn something new or just refine your skills including; Facebook and social networking, digital photography, computers and scanners, eBay and shopping online safely, researching your family history, healthy living and many more.
You can become a member of the library no matter what age you are as long as you are a resident of Peterborough, Cambridgeshire, Lincolnshire or Northampton. You can even join if you study or work in Peterborough. It's quick and easy to join, simply complete a form online or pop into your nearest library.
Libraries in Peterborough can be found in Bretton, Dogsthorpe, Eye, Hampton, Orton, Stanground, Thorney, Werrington, Woodston plus Peterborough Central Library.
For more information about libraries in Peterborough visit vivacity-peterborough.com

Leave a Reply