PODS: The Rise and Fall of Little Voice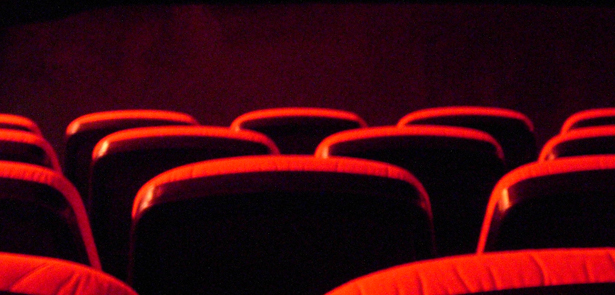 Following the popular and critical success of Abigail's Party in 2015, Peterborough Operatic and Dramatic Society (PODS) return to the Key Theatre Studio to present another of the twentieth century classic plays for a twenty-first century audience, The Rise and Fall of Little Voice
The perfect show
A show perfectly formed for the extensive acting and musical talents of PODS, The Rise and Fall of Little Voice encapsulates playwright Jim Cartwright's vision of a downtrodden and divided England united and uplifted by popular culture. Similarly, the central character, LV or Little Voice is transformed by her love of music and ability to mimic the musical divas of our age. Supported by an unlikely friend and prospective love interest, silenced by a loud, boozy mum and exploited by a seedy impresario, LV eventually finds her own voice in a play of humour and pathos.

Huge hit
Directed by Sandra Samwell, PODS' talented cast present a wonderful play that will move you from gales of laughter to tears of empathy in a second. The Rise and Fall of Little Voice originally starred Jane Horrocks as LV. Horrocks went on to star alongside Brenda Blethyn and Michael Caine in the film adaptation Little Voice. The play was recently revived in London's West End with X Factor star, Diana Vickers, in the title role.

Strength to strength
Following on from the recent sell-out success of their sensational production of Hairspray at The Cresset in April, many of PODS' performers now take lead roles in The Rise and Fall of Little Voice, including Hairspray's Edna Turnblad, Alex Broadfield, who takes the role of nightclub owner, Mr Boo. Alex of Thorney has had to suffer for his art over the past two years, having shaved his head to play bald odd-ball Uncle Fester in The Addams Family musical, followed by having a heart attack on stage each night as Laurence in Abigail's Party and most recently dragging up and dancing in heels as Edna in Hairspray. He's now looking forward to some relative normality rehearsing for The Rise and Fall of Little Voice.

Crafty casting
Hairspray's Corny Collins, Doug Pattie, takes on the Michael Caine role of small time club agent Ray Say. Amanda Villamayor, who received critical acclaim for her performance as the monstrous Beverly in Abigail's Party and Velma Von Tussle in Hairspray plays LV's out of control mother, Mari. PODS are delighted to introduce new member Claire Brough to the role of Little Voice.
Performances 6-10 September 7.45pm (+ 2.30pm Saturday matinee). All tickets £10. Tickets for the production are available from the Key Theatre Box Office on 01733 207239 www.vivacity-peterborough.com
Leave a Reply