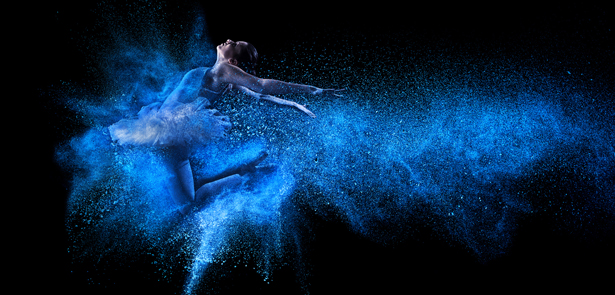 We are living in a growing digital age where online developments and new technologies constantly change and both employers and employees need to stay ahead of the game. The Moment talks to University Centre Peterborough to find out about two new digital related degrees that will be available from September 2018.
Four out of ten people who live in Peterborough are under 30. They are part of the digital generation that takes the online world for granted. They use their computers, tablets, mobile devices and even televisions for everything from entertainment and online shopping to business research and purchasing.
Businesses that want to stay competitive need their employees to know how to unleash the power of digital communication as part of the marketing mix.
"These new courses have been developed to meet the demands and skills shortages of employers in the region"
That's why the University Centre Peterborough (UCP) has just announced new high-tech degree courses starting this September. The FdA and BA Hons degrees in Digital Marketing and Communications and an FdA degree in Digital Arts are designed to give students the skills to meet the needs of the modern businesses.
Liz Knight, Academic Director at UCP says: "Many local companies recruit graduates directly from us and work with us to improve the qualifications of their existing staff. These new courses have been developed to meet the demands and skills shortages of employers in the region. They integrate academic learning and essential practical skills to make sure our students are ready to take the next steps in their career."
Digital communications and social media channels are increasingly important to many of Peterborough's employers with the majority of advertised business and professional jobs are in sales and marketing but there is a lack of employees with these. The Digital Marketing and Communications degree will give students the specialist professional qualifications needed to work in this sector.
University Centre Peterborough have worked closely with the local business community to design course content and assessments that will give students industry-standard skills to compete effectively for digital marketing and communications jobs.
Students will look at how the online world has changed marketing and explore the social and environmental impact of a networked world. At the practical level, they will develop their understanding of content management and the technical skills needed for digital marketing, including project management.
Each level of the course will include activities to improve employability and personal development and students will create their own online identity to support their professional development. After graduation, these students can look forward to careers that include roles in social media, web content management, sales and marketing and marketing communications.
The digital and creative industries are fast-growing parts the UK's economy, but there is a shortage of skills both locally and nationally. The two-year foundation degree in Digital Arts will give creative students the knowledge and professional skills to work in this sector.
The course introduces the principles of graphic design, animation and photography as well as new design technologies like apps for mobile devices and computer game design.
Students will be supported to launch their careers as practitioners in the creative and digital industries. They will learn about the central debates on contemporary digital art and design, gain an understanding the industry and learn how to constructively evaluate creative work.
The course includes opportunities to work on an industry commission and for a three-week work placement with a design agency or media organisation.
To develop 'real-world' skills students will work together to solve the types of problems experienced in 'live' projects. At the end of the course they will showcase their talents and receive feedback from industry professionals. Throughout the course they will be supported to develop their professional profile and entrepreneurial skills as a springboard to professional employment.
For further information about these and other courses at University Centre Peterborough visit www.ucp.ac.uk
---
DIGITAL MARKETING explained 
Search engine optimisation (SEO) – a cost-effective approach to improving search engine results to help your business to be found online.
Social media marketing – when your target audience uses social media, making sure your business can be found on their favourite platform will help to build your reputation.
Content marketing – creating high quality, relevant content will attract your target audience to your website or social media pages.
Email marketing – email is a very cost-effective way to send relevant messages directly to the people who are most likely to benefit from your product or service.
Influencer marketing – when people with strong social media profiles talk about you it can have a positive impact your product or brand.
Facts about DIGITAL ARTS
Between 2015 and 2016 the digital sector's contribution to the UK economy increased by 5.8%. Since 2010 that figure has grown by more than 23%.
The creative industries sector is growing at twice the rate of the overall UK economy, according to the Department of Digital, Media, Culture and Sport (DCMS). This growth is, in part, driven by new and developing digital industries as well as video games.
It's estimated that the creative industries could be worth £128.4billion to the UK economy by 2025, and be helping to create up to one million jobs by 2030.
Leave a Reply