Teach Your Trade – Down To Business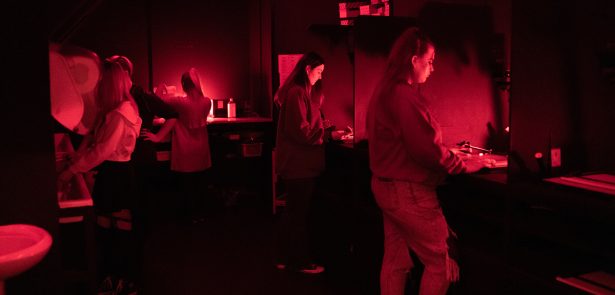 In the last issue, The Moment magazine talked to Kim Cooke, Project Manager of a Capacity Building project for Inspire Education Group (IEG). The funding for this new initiative was awarded to IEG by the Cambridgeshire and Peterborough Combined Authority (CPCA), to explore exciting and creative recruitment methodologies to attract highly skilled technical staff into the world of FE teaching. Employing industry experts to share their skills and knowledge with the next generation of workers enables the students at both Peterborough and Stamford Colleges to gain valuable industry insights from professionals within technical/practical trades to enhance their learning experiences.
Inspire Education Group formed in August 2020 and incorporates Stamford College, Peterborough College and University Centre Peterborough. It is a successful provider of further education, higher education and specialist commercial training for employers.
Not only are IEG one of the region's largest employers with 1,250 staff, but their positive contribution to the social and economic prosperity, growth and aspiration of our diverse communities is substantial – with 4,600 FE students, 800 HE students, 1,100 apprentices and 1,000 adults studying within the group each year!
The project funding has enabled IEG to work with many different groups of people, on various life and work journeys; they explore how teaching in FE could not only transform the lives of the students they will go on to teach, by professionals sharing their skills, but also transform the lives of the professionals. We spoke to Zoe Noyes, currently on the Turning Point Internship at Peterborough College with a view to completing the programme, and moving onto a new career in teaching…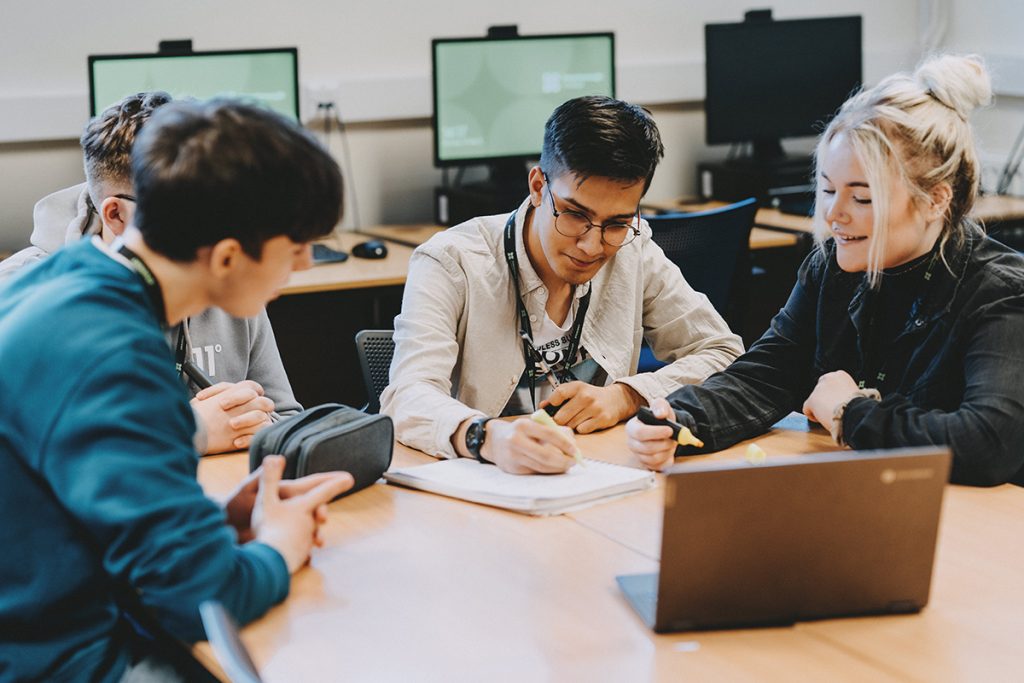 Let's start with how you became aware of this and what attracted you to it, and how you went about getting involved.
A friend who was at a similar career crossroads to me suggested I look online at Peterborough College, to see if they had any opportunities available to me. She mentioned that there are apprenticeships for people of any age, not just 16- to 18-year-olds, and I thought that sounded interesting.
She then sent me some links to what's called New Start on the Peterborough College website, so I had a look then sent an email saying, 'I'm at a bit of a crossroads with my career; this is what I've done to date, predominantly – the large part of my experience is in the property and estate agency industry'. But I'd also worked in hospitality, and seven years ago I started to learn photography, after which I set up my own photography business; as much as I love it, I need something that gives me a more regular income, but still do my photography on the side.
I also attached my current CV, to help the college staff to give me a steer, and they came back to me straight away. My CV was tweaked and reconfigured a little bit – it was set out more clearly, and the feedback I received highlighted I've got loads of transferable skills because of my past experiences within sales and marketing, customer service, problem solving, managing people – and they wondered if I would consider finding out more about teaching young adults in further education. I was then introduced to Kim Cooke from IEG, who told me that they're currently looking for people who have skills and experience from industry, who may want to share it with others but who perhaps don't know what they want to do next. And they have lots of opportunities!
What was the next step?
Kim told me about this new internship programme which is being supported by Growth Works with Skills, and that if I came on board I'd be the first one to do it at Peterborough College. It is a work placement opportunity that is available full-time, and you also get paid for doing it. After she'd given me a few more details, I thought it sounded like a really exciting opportunity. The internship is offered for up to 12 weeks, and as I'm not currently in permanent employment I didn't have to give up a full-time job, plus it's going to open up all these opportunities for me. It's put me into a completely different environment that actually, I feel like I'm ready for.
So, over the following few weeks, leading up to starting the programme, there were conversations with different people at the College about getting a timetable set up, a curriculum area assigned and the relevant paperwork checks completed. Originally, they thought I'd work well in the Business Studies faculty, but because they knew about my photography they suggested three days a week in Business Studies, and two days a week in Photography – a hybrid internship, totally flexible. I met with the team from HR, the Heads of Faculty, the staff on the teams, as well as contacting my mentors for wellbeing and quality, teaching and learning. Then over the Easter break I started the online modules to support the induction process, covering subjects such as health and safety, classroom environments, safeguarding for all, and the essential policies and procedures for new employees.
How did you find it, to begin with?
I actually set up an Instagram page called @40_something_intern, to post diary entries and to promote the programme more widely, by raising awareness of the internship. Having worked a lot in sales and marketing during my career, I know how important it is to promote what you're doing. It's been very interesting! I had a guy I used to do a lot of work for send me a direct message asking if I knew of a similar scheme in Cambridge, so we're finding out about whether we can link him up with somebody. So, my little Instagram feed has already brought awareness of what I'm doing to somebody else.
How has all this made you feel?
It's very thought-provoking. I sit in and do a lot of observation within each class, so I'm doing a cross between a classroom support/ teaching assistant role. I'm also getting to interact with the students, help them and give them advice on the work they're doing. Some of them really aren't interested in having any interaction with me, and others take a little while to, sort of, warm up – to think, 'Actually, she's here to help me, not just watch what I'm doing'. And what has been quite overwhelming is what a natural fit it feels for me. There are so many elements to all the work I've done over the years, and all the interaction I've had with people to be able to teach a subject – I can share stories of what I've done in my career, and then answer questions and share that with students, and it gives me a huge feeling of purpose, that I'm doing something worthwhile. I'm at a time in my life where personally and professionally I've had to completely change, change my route and career aspirations.
It sounds hugely fulfilling!
It's made me step back and think, hang on a minute, I need to do something for me. And that's what this is about – I've got another 20 or so years of work ahead of me and I want to do something that works for me, and makes me feel like I'm benefiting from what I'm doing and not just working for somebody else. And not enjoying it! There are tough times, especially with some of the more challenging backgrounds that some students have got nowadays, but it's rewarding. I've seen some of those little rewards already happen, approaching students who seem really withdrawn,
but just by talking to them, offering to help them, then connecting what we're talking about with something that they actually enjoy – hopefully, by the time you finish with that student, you've put a smile on their face, or made them feel like somebody was interested in them and their achievements.
It sounds as though you're doing really well!
I've had some really good feedback from the other teachers/tutors, because they obviously watch and listen to what I'm doing and saying whilst we're in the classroom. I've also asked them to give me feedback too – positive or negative. Because even if it's negative, you're learning! I reflect on my practice with my teaching and learning mentor too.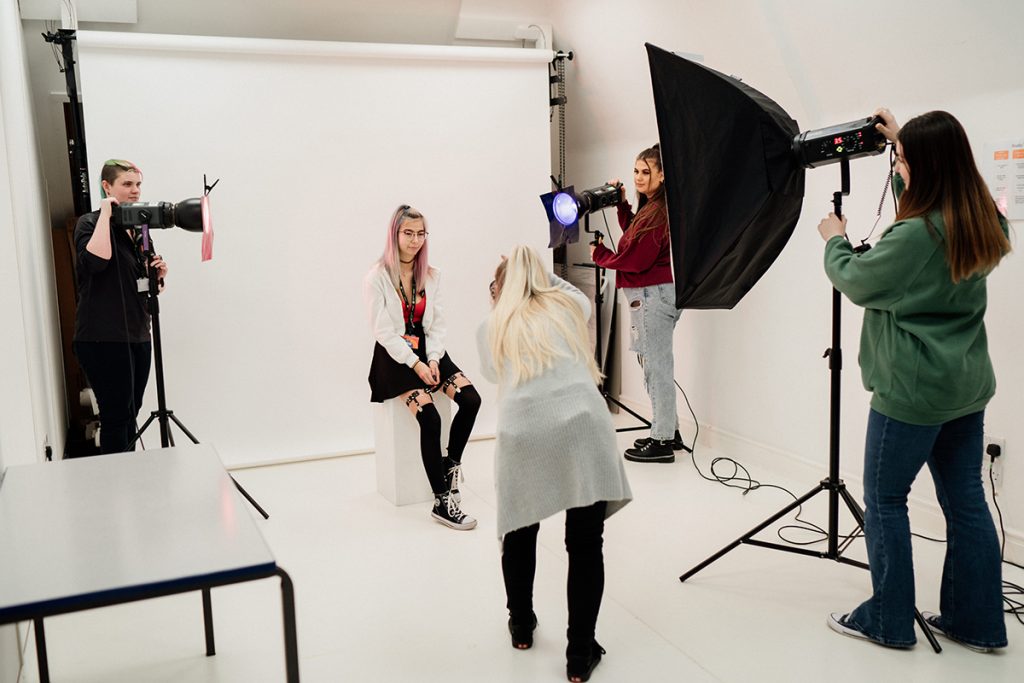 So what's the next step?
There isn't a guaranteed job at the end of the internship, but there are opportunities coming up regularly that I can then apply for, hopefully off the back of doing the internship. Then I would need to do my teacher training, much of which is on-the-job training, with an evening class once a week.
And that's all part and parcel of the Teach your Trade offer?
Yes, it is. They help you fund it as well, although if you withdrew before the end of the two-year process you do have to refund that.
What are the entry requirements for the internship?
You don't need any qualifications, it's more about your skills and work experience. I left school at 16, I got my GCSEs, did a two-year BTEC at Peterborough College, didn't go on to university, I don't have a degree. But I have many years of experience in work – and that's what they're looking for. Oh, and you also need to have your maths and English qualifications to continue with your quest to train as an FE teacher/tutor.
To find out how you could make a fresh start in a new career teaching your trade and sharing your skills to transform lives – email , peterborough.ac.uk or stamford.ac.uk – or call Kim on 07960 621923.

Leave a Reply