Summer learning: get a head start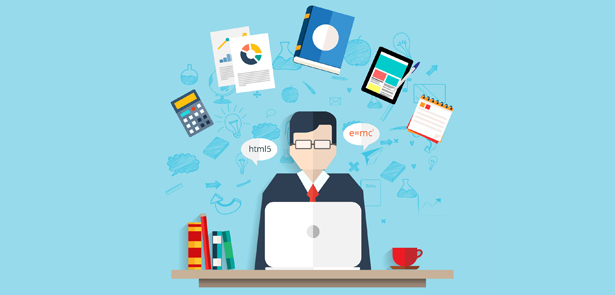 The long summer holidays can see precious academic gains slip. Piyush Gupta from Tutor Doctor explains how a little summer learning can help your children stay in touch and even get ahead for the next academic year
The summer holidays are the ideal time for students to take a deserved break from studying and relax. However, with research showing that up to two months' worth of academic abilities can be lost during the summer, it is vital to keep your child's brain active and learning. It is important that your children retain their academic gains, so I have put together some ways to help them stay ahead and maybe even move up a grade by the time the new school term arrives.
Dedicate just a few hours a week
Maintaining your child's grades during the summer does not mean they have to study every day. Dedicating just a couple of hours per week is more than enough time to retain their academic gains from the previous term and even go up a grade! Do this by encouraging them to spend time completing homework and summer projects, doing practice tests or just reading over subject notes. There is also a wide range of apps that child's can play on while learning at the same time.
Enjoy Learning
Schoolwork during the holidays does not need to be boring. One of the most enjoyable ways to learn is by reading. Whether they read magazines, newspapers, books or blogs, or even visit the library, it is all great practice. You could even get the children to keep a summer diary, documenting their day-to-day activities, which will help improve their writing skills. Get the whole family involved in learning by planning an educational trip to a museum, zoo, historical site or somewhere where they can discover new information but have fun at the same time.
Research Universities
If your teen is already in sixth form it is likely they will at some point have considered going to university. A great use of spare time over the holidays is for them to get researching. Encourage them to read brochures or to go online to look at which course is going to best suit them, where they want to go, or even consider if university is the right choice for them. If your teen already has a few places in mind it might be a good idea to go and visit the town or attend an open day with them. This will give them a bit more of an idea of what to expect.
Get a Tutor!
A really easy way to keep your child's brain working over the summer holidays is to invest in a private tutor for a few hours a week. It really can make all the difference in a couple of ways. Firstly, not only does tutoring stop the two month learning regression, you can jump ahead of the class by gently introducing forthcoming syllabus areas. So, while the majority of the class have lost momentum, you can further your advantage! Secondly, in your own time with a tutor you can review all those subjects that you struggled with in the last academic year, preventing you from falling behind or struggling when these topics inevitably resurface. Both of these advantages not only boost your child's knowledge but their confidence too. Here at Tutor Doctor we offer an affordable, one-on-one home tutoring service that is tailored to suit your child's abilities, learning style and personality, as established at free in home consultation. More importantly we aim to help students grow into independent learners as well as teach them key skills such as organisation and time management that will be sure to stay with them when they enter adulthood.
Tutor Doctor
Tutor Doctor offers tutoring services to all ages, levels and subjects.
01733 530461
www.tutordoctor.co.uk/success
Image: www.freepik.com/free-vector/science-teacher_781636
Leave a Reply