Playground of Opportunity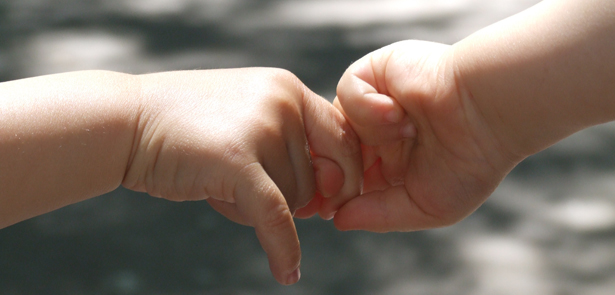 It's back to school for the kids, but that doesn't mean being stuck in a classroom. Vivacity's four key services – Sports & Leisure, Libraries & Archives, Theatre & Arts, and Museums & Heritage – have always served up a wealth of hands-on, educational and fun activities but now they've been brought together as a one-stop-shop educational resource, entitled Vivacity for Schools. We talked to Claire Hardy, developer of the Vivacity for Schools programme, about what it can do to improve the lives of schoolchildren and teachers
WHAT IS VIVACITY FOR SCHOOLS?
We are made up of several individual service areas at Vivacity, and every single service area includes former teachers or educational practitioners. Earlier this year we reviewed what we were doing for children and schools, and while we all knew we were doing fantastic things across each of those service areas, we have now pulled it all together to provide one easy-to-access resource. The point is, together we cover everything – art, theatre, music, sport, history, science. With Vivacity for Schools it's brought together in a co-ordinated way – a portal to this playground of opportunity, really, showcasing the diverse menu of activities and experiences available for children.
CAN YOU GIVE SOME EXAMPLES OF WHAT'S ON OFFER?
We're always looking for new and exciting ways that we can enhance the curriculum. In the Heritage Service there are developments across the sites all the time, including refreshed exhibitions and new specialists to deliver learning. Libraries have a number of initiatives aimed specifically at promoting literacy, including Boys into Books and the Annual Summer Reading Challenge, and all school visits to productions at the Key Theatre can be supported with bookable talks and workshops. In Sports, we are working with schools to alleviate some of the pressures of delivering the Schemes of Work on the National Curriculum – so, for example, we offer something called PPA Cover, providing coaches and delivering new types of sport activities within schools. In the past 5-10 years there's been increasing pressure on travel budgets for schools, so we are now offering subsidies for schools to come and access activities on our sites. For example, in Heritage we are working in conjunction with the Natural History Museum to deliver a national partnership project called the Museums and Schools Project. It's a funded project, and we are making sure there is money allocated within that to pay for school transport, so they can come and attend sessions at our nationally-significant Heritage sites – Longthorpe Tower, Flag Fen and Peterborough Museum – completely free of charge. That includes days and half days at the Museum for natural history and science workshops. We now even provide free transport to the Natural History Museum as well, as a follow-up visit. It's really exciting to be able to offer that.
IT'S CLEARLY GREAT FOR KIDS, BUT HOW DOES THIS HELP TEACHERS?
Teachers are time-poor. I'm a former secondary school teacher myself, and it's increasingly hard to get kids out of the classroom for workshops and handson activities. Number one on our list of priorities is to ensure that we make as providing access to these opportunities for children. It's been a refreshing project to work on, because everybody around the table at Vivacity has connection with education in some capacity, so there's been a genuine passion to produce a really high-quality, valuable, relevant resource for teachers.
HOW DID VIVACITY FOR SCHOOLS COME ABOUT?
This is something that we recognised early on would benefit schools – so, a little addition to my day job! I have been Heritage Services & Programme Manager for just over a year now, working across Museums, Libraries and Archives. But in my previous role I was working for a trust in Cornwall, where I implemented and managed a similar project. And it has been really lovely to work with my colleagues in Vivacity to develop a similar – and, actually, far more comprehensive – offer in the city where I grew up. It was something that I knew was absolutely worth taking the time and effort over.
HOW HAVE YOU ENSURED IT WORKS FOR SCHOOLS?
We've developed our Vivacity for Schools programme very carefully, considering changes to the new curriculum, and that's something we cross-reference all the time. Teachers have been absolutely integral to the process. We host teachers' forums on a regular basis so we know what they want. We presented the initial resource at the Peterborough Learning Partnership Network, and there we consulted with teachers who told us what they liked, what they thought we could improve, and that's now been refined ready for the new academic year.
HOW IMPORTANT IS IT TO IMPROVE THE QUALITY OF EDUCATION IN THE CITY?
When you look at the cultural strategy for the city – which is contributed to by Vivacity, Peterborough City Council and many other partners – education sits at the very heart of it. The work that we're doing is a layer of that cultural strategy, making sure that we focus on developing attainment, working with schools to help them deliver their performance. Education is important to absolutely everybody.
AND THE FUTURE..?
Peterborough is absolutely bursting at the seams with cultural opportunities, and this new resource is one way to access it, through education. But we – Vivacity and all the partners, organisations and individuals we work with – are providing this breadth of opportunity all year round. I have two children, and I'm always looking at ways to keep them entertained and engaged – beating off the school holiday blues! So, the next step is to take a similar approach to our school holiday provision, to provide a more comprehensive and easy-to-access menu of cultural and sporting activities, opportunities out of term-time, for children individually as well as families.
To find out more about Vivacity for Schools, go to www.vivacity-peterborough.com/learning or follow on Facebook /VivacitySchools and Twitter @VivacitySchools
Leave a Reply