Peterborough Regional College merges with New College Stamford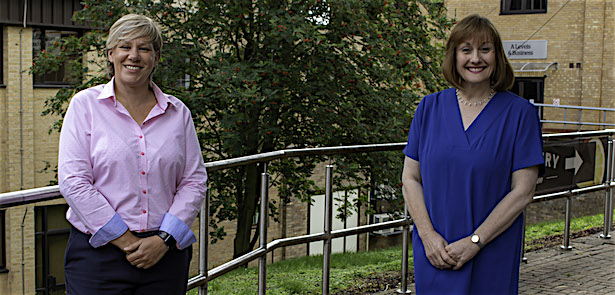 Peterborough Regional College and New College Stamford officially merged on 1st August 2020 to form the new Inspire Education Group (IEG) alongside University Centre Peterborough.
As part of the merger, the colleges will be known as Peterborough College and Stamford College and will rebrand in line with the IEG. Overall, the group is now responsible for 1,250 staff, 8,500 Further Education students, 800 Higher Education students and 1,400 apprentices.
The coming together of the colleges took place to create a combined further education and higher education group that will serve Peterborough, Stamford and the surrounding areas. It is a result of a positive and deliberate strategy to deliver a strengthened proposition to the local communities, in a climate where the stability of individual colleges is likely to be challenged in the future.
Janet Meenaghan has been formally appointed IEG CEO and Principal of Stamford College, while Rachel Nicholls has been formally appointed IEG Deputy CEO and Principal of Peterborough College.
Janet Meenaghan said: "We are incredibly excited to announce the merging of the two colleges and the launch of the Inspire Education Group. At our core is an ambition to change lives and by working together, we can empower people of all ages and backgrounds to transform their lives through high-quality education without barriers.
"We believe this can be achieved through a dynamic, engaging, stimulating and employment focussed curriculum that not only educates but enriches lives. We recognise and want to optimise the strengths and opportunities that can be created by coming together as a single, larger, more robust college group with one vision, a relevant and responsive curriculum and an absolute focus on quality, standards and excellence.
"The merger will allow for further development of both our colleges' existing links and will bring together two strong organisations to form a partnership of equals. It will allow both our colleges to preserve their distinctiveness while building on the individual strengths of each college."
Rachel Nicholls added: "We would like to thank everyone for their support during this period of transition. It is a time full of opportunities and the benefits of this collaboration are clear. Not only will it allow continuous growth of a broader and responsive curriculum offer at both campuses, it will provide greater capacity to develop further education, apprenticeships and higher education provision and give more opportunity to invest in our students and our communities.
"We have no doubt that together, we will enhance the potential of our students both during their time with us and into their futures."
For more information about the merger and the Inspire Education Group please visit:  www.ieg.ac.uk
Leave a Reply