Time to play together again…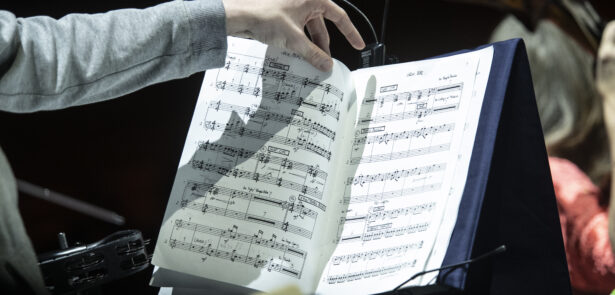 Amongst many other things, the pandemic has shown us just how much music matters to us, with people singing and playing from windows and balconies and sharing virtual performances worldwide. We've all missed personal interaction, but as any parent will know it's been especially tough on young people – which is why the return of the Saturday music sessions at Peterborough Centre for Young Musicians (PCYM) in September, offering the chance to gather and perform together in a COVID-safe environment, will literally be music to their ears. We talked to Peterborough parent Elzbieta Borowska, who has three children at PCYM, about her experiences.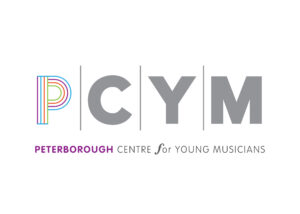 How did you first find out about PCYM?
I actually found out about PCYM accidentally from somebody who was very passionate about music school. It was really the right time and right place. I was a parent who had a 12 year old son who played the piano, but it's difficult to learn any skill while not being able to share that skill with anybody else – just lessons in school and practice at home. There isn't really any interaction. So, when I found out about PCYM, I was quite excited! I contacted Kirsten Goldthorp [Manager of Peterborough Music Hub and PCYM] and she invited me for a free taster session – which I think is a wonderful opportunity to allow your children to see what music schools are all about. And it was fascinating because it automatically created a kind of excitement for him to learn music, having somebody to bounce off, as well as provide slight competition – but also a team responsibility, because they often practice in groups, so, obviously, they do not want to let down one another because they're preparing for performances.
Did he take to it right away?
At first it seemed a bit overwhelming, because they were in the middle of their preparation for a concert. But you have to let children explore themselves for a bit, and we very quickly realised that my son absolutely loved it. This was before the pandemic, so they had activity on Saturdays, including a performance of a learned piece, and all the parents and children gathered in the hall. There was huge enthusiasm and it supported all sorts of musical abilities. I think that's amazing. And, you know, children enjoy that as well. Playing an instrument is about developing many skills, and being exposed to music across a wide range, and the manager of PCYM has managed to collect a group of wonderful, very passionate teachers. I think being taught by somebody so passionate about music themselves gives the children a much better chance to actually learn and enjoy the instrument.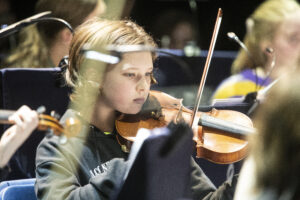 Many of the teachers are also working musicians. Do you think that in itself is a source of inspiration?
I think it was eye-opening for my children to actually realise that they are not just teachers, but they actually perform. And you've got exposure to various kinds of music. There are some who play classical music, but also there are those who are into rock or jazz, and students get the chance to enjoy and learn more about these kinds of music as well. It's a place where they don't put people into boxes, they let them develop, and actually find themselves within the music world at their pace.
How did your other children get involved?
When my son joined PCYM my little girl was just five, but we saw how enthusiastic she was to join as well. Initially we thought she was a little too young, but Kirsten said: 'You know what? We're open for any child who would like to develop musically. Let her try…' So, she joined. And then there was my third child, who was four, and he's now part of PCYM as well. This was prior to the pandemic, when we could all enjoy the music trips and festivals and the music competition.
What impact did the pandemic have?
It was devastating for everybody, and we were unsure where we stood in terms of the music
classes, because how can you possibly learn an instrument without having that face-to-face contact? But I'm really glad that PCYM encouraged everybody – the parents and the teachers, who I'm sure were anxious as well – to try new ways to keep the music going.
Obviously, it had a different feel, you know, but it gave us parents a chance to be more involved, so we could see what they do, what they needed support with. It turned into a very positive thing, and we are very grateful to Kirsten for organising that. It actually gave all of us a rhythm and a routine for the week.
One day, I remember when my oldest son was practicing piano – one of the pieces he knew how to play. And because it was a lovely day, we opened the window. And actually one of our neighbours came to listen outside of our window. People obviously were stuck at home for such a long time, but you kind of suddenly realise it's not just you, it's not just your family, it's not just your children, but everybody.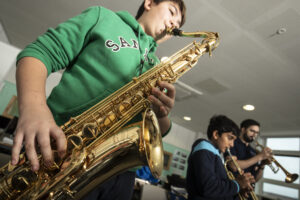 Have you noticed a difference in your children since they've been doing this, in terms of confidence?
Definitely! I think their confidence has grown massively. Initially, they were like every other child who didn't have experience of performing in front of other people. They were nervous before every performance and I could see that sometimes, because of that, they were not so confident about playing the piece itself. But over time, the confidence in all of them has grown. And I think also the effect of the pandemic was minimised, because that was a way for them to express their feelings. Music is not just about the playing, or preparing what you need to do every Saturday, it's also about making music, composing music, and expressing yourself. I definitely think that they're more confident people as a result of that. They're not too shy to approach other people or make connections socially or express themselves. And playing music together creates very special bonds that probably couldn't exist without music. I think that's automatically put them in a better place as future citizens.
Peterborough Centre for Young Musicians is located at:
Ormiston Bushfield Academy, Orton Southgate, Peterborough PE2 5RQ.
Parents can find out more and book a FREE introductory session by visiting pcym.org.uk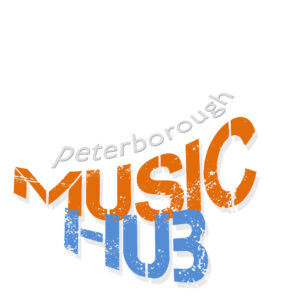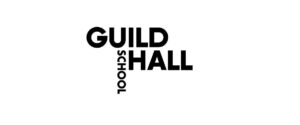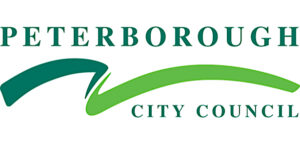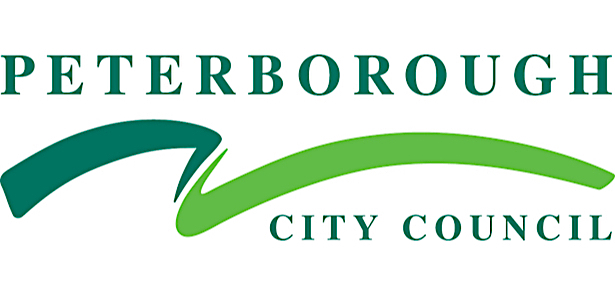 Leave a Reply