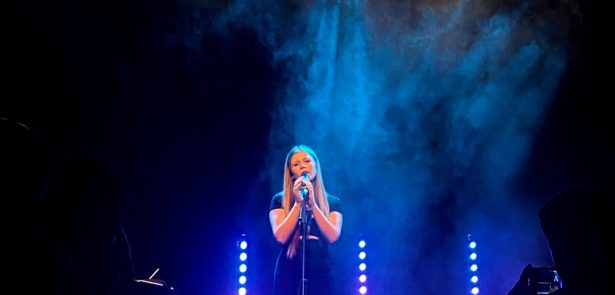 The Young Technicians Academy could be the springboard to a career in television, music, the West End, or even Hollywood – and it's open to every youngster who's keen to learn any aspect of the entertainment industry. The sky's the limit, but the journey begins right here.
There can't be many kids who haven't dreamed of being a rock star or a famous actor, but making that fantasy a reality is a bit more difficult. Or, at least, it was, until the Young Technicians Academy opened its doors.
Based in Yaxley, the academy offers courses, tuition, and hands-on, real- world experience in every aspect of the entertainments industry. Whether your dream is to be onstage and in front of the cameras, or if you'd prefer to be a sound engineer or a stage lighting technician, the YTA has it covered.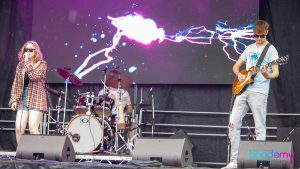 Sound too good to be true? It's not. Harrison Fuller, the Business Development Manager for the academy, explains how it all came about. 'Pino Soccio is our founder and CEO, and he started the company back in 2016. He had been working at Sir Harry Smith Community College in Whittlesey and noticed that students were missing out within the drama and music department, because the only students who could take part were those who could sing or act or play a musical instrument. He realised there were opportunities for stage crew, a lighting department, make-up, costumes, props – everything that goes into the live events industry was missing, so he started a tech club, which made things a lot more inclusive, and it all grew from there.'
As Harrison explains, the entertainments industry is massive, and it needs to be fed a constant supply of new talent, not only on stage, but behind the scenes. 'At the academy, students can specialise in whatever area they choose' he says. 'There are classes for lighting, classes for sound, classes for rigging, stage management – all aspects of the entertainment industry.'
That industry took a massive hit during the pandemic, and many people left to seek other forms of employment. But that means there are now more opportunities than ever for young talent. 'There's a massive skills gap that now needs filling, and that could be a golden opportunity for our students' Harrison says. 'We get regular calls asking if we can send someone to help out on jobs. There are so many job opportunities available within the entertainments industry, and I think people are beginning to realise that.'
The pandemic also afforded the opportunity for the academy to set up full-time in its own premises in Yaxley whereas, before, it had worked mostly out of various schools. It means the academy can now offer so much more in terms of both education and therapy, as Harrison explains… 'We still go out to schools, but having a physical building here has also allowed us to offer places for alternative education, so students with behavioural, emotional or social challenges can come to us and learn about something they're really interested in. We can give them skills and qualifications and get them back into mainstream education or into employment.'
The alternative education scheme has been a great success already, according to Harrison. 'We had one student who had a lot of behavioural issues at various schools, and he really was on his last chance when he came to us. He had taught himself to play piano during lockdown, so we formalised his teaching and he's now doing his Grade 5 exam. But his demeanour, his behaviour, and his personality have completely changed. From being on the verge of going to prison, he's now looking to open his own business. He has completely turned his life around – and that's the power of the arts.'

The great news for kids in the area is that they don't need any experience whatsoever to attend the academy. Absolutely anyone can sign up for any one of our courses and classes. 'Anyone can sign up via our website (youngtechacademy.co.uk) Harrison says. 'You don't need any prior knowledge or experience. We can take complete beginners or students who already might have a few years of experience. I would say the best thing to do is to just give it a try. We've got something for everybody, whether you want to be in front of the camera or behind it. Everybody has a bit of creativity in them, and the academy is a safe environment to explore that and learn new skills.'
The academy is mostly funded by parental subscriptions and prices for courses vary. There are also weekly courses, annual events, evening classes, and everything in between, so commitment levels are as much or as little as you can manage.
'Predominately, we're funded by parental subscriptions, but the local authority funds the alternative education places, and, where possible, we apply for grants for specific projects' Harrison explains. 'We also do external events which sometimes provide funding. Recently, we took some students to Newmarket Racecourse to help run the stage at Cambridgeshire County Day. Other students filmed the event, interviewed dignitaries, and even got to photograph the Duke and Duchess of Cambridge. We work on the Yaxley Festival every year too, and that draws crowds of 30-35,000. That kind of events present real-world opportunities for our students to gain experience, whether that's running the stage, programming the light show, or whatever their role may be. It gives them employability.'
Pupils will not leave the academy empty-handed either. There are many qualifications on offer and UCAS points are up for grabs too. 'At the moment, we do RFL rock school music grades and the Arts Award, which is administered by Trinity College in London. There are five grades in the Arts Award and passing the gold grade gives students UCAS points, which are obviously important in applying for higher education. We can do LAMDA (London Academy of Music and Dramatic Art) exams as well, and we're currently looking into offering BTEC and T-Levels courses too.'
And even if students decided they don't want to remain in the entertainments industry, the skills they learn at the academy will never be wasted. 'A lot of the skills we teach are transferable' Harrison says. 'So, even if a student doesn't want to be a sound technician forever, understanding the complex software involved is a transferable skill that could be useful in so many different careers.'
The academy is unique in that it's open to children as young as five (the upper age limit is 18). Those children would usually have to wait until they were 16 before being able to sign up for such courses at college, but now they can get a head start from a very young age in the academy's new, state-of-the-art premises.
Those courses include Performing Arts, Media Production, a Rock Academy, Music Production, Arts Award courses, and a whole host of clubs and workshops on everything from The Lion King to Wicked and Stranger Things.
The real beauty of the academy is that it's a springboard to even greater things. 'We're not the end destination for any of our students' Harrison says. 'They come to us to learn skills so they can then go onto higher education or get a job in the entertainments industry. We've got alumni who now work for the BBC, and others who work in large theatres up and down the country, so we've already seen the opportunities that the academy can lead to.'
Get Involved!
The Young Technicians Academy is having an Open Day on Sunday 21st August, and everyone is welcome. If you dream of a career in the entertainments industry this is the first step. 'Our academy will be open to anyone who wants to come along and see what we're all about' Harrison Fuller says. 'We'll have different areas set up, so if you want to have a play with the media equipment and the green screen, or the lighting desk, or the sound mixers – you're free to do so. You can meet students and staff and find out what sort of opportunities we can offer.'
The academy is located at 11 Crusader Court, Eagle Park, Yaxley PE7 3PU, and the Open Day runs from 10am to 4pm on Sunday 21st August.
For further details on the Open Day or on any of the academy's courses visit youngtechacademy.co.uk or call 01733 612039.
Leave a Reply