Drama school – is it right for me?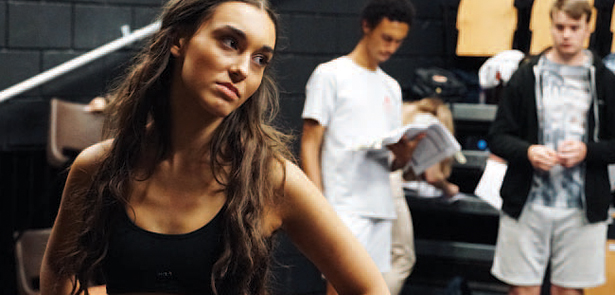 There are a million questions flooding through the minds of young people who are considering applying for Drama school. Paul Collings, Artistic Director of Kindred Drama, attempts to answer some of them…
Am I old enough for Drama school?
To apply for a BA, or a two or three-year diploma at drama school, you need to be 18 by the time the course begins. BUT, many applicants don't secure a place until they are older than 18. For younger candidates, their level of maturity, rather than their age, may count against them. Drama schools need students to be emotionally mature, comfortable in their own skin and open.
When should I apply for drama school?
October and November are good months to apply. Royal Central School of Speech and Drama strongly advises you to submit your application as early as possible – certainly before January 15, which is the UCAS deadline.
What should I prepare for the audition?
For the acting courses, most schools require you to have prepared a contemporary monologue and a classical one. However, some schools require a third monologue so be careful to check each school's requirements. Musical theatre candidates are often asked to prepare two songs and will be expected to take part in a dance class. Read the requirements of each drama school carefully. Often actors turn up with badly prepared speeches. Know your speech inside out, which scene it is from, who wrote the play and who you are speaking to.
How do I choose a monologue?
The most important thing to remember when choosing a monologue is not originality, but connection. Look for monologues that are 'close to you' – similar age, casting and experience. Drama schools are looking for moments of simple, clear and truthful connection. One common mistake candidates make is to choose an overly dramatic monologue. Don't go for the over-dramatic. Natural responses are best.
How do I ace the audition?
Be very careful whose advice you listen to. There are many drama teachers out there who will suggest monologues that don't suit you or will over-direct you. The audition panel is looking to see your authenticity and creativity, not your drama teacher's interpretation of a monologue. Although you should certainly know your material very well, be careful not to become set in a certain way of performing it. They may want to work with you on it. Another important thing to remember is not to get swept up in other people's dramas on the day. Don't give all your energy away to other auditionees by trying to be funny or entertaining. Warm up. Focus. Listen. For all of you auditioning for drama school: be prepared, be brave and be open. Good luck! •
For those of you that aren't quite old enough, but are thinking of auditioning in the future, get involved with Kindred's programme of Youth Theatre training at the Key Theatre, which includes weekly sessions, school holiday activities, including a fantastic production of Joseph and His Amazing Technicolor Dreamcoat for Easter 2020 and our amazing Summer Schools – visit www.kindreddrama.com for more details on all things Kindred!
Leave a Reply