Closer to university dreams…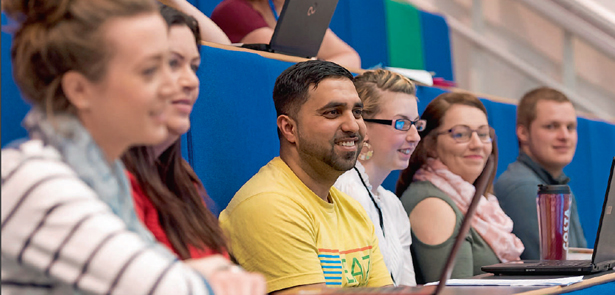 Going to university doesn't always mean you having to wave your friends and family goodbye by moving away. The Moment talks to University Centre Peterborough to find out why more students are now choosing to study closer to home or commute to university to enhance their career prospects
Hit the ground running
Moving somewhere new can take time to settle in and make new friends, especially when many university campuses cover vast areas and some can have over 20,000 students. Living in a familiar environment will mean you can hit the ground running and not impact on how you study, especially at the beginning of your degree. Living away from campus gives you a chance to leave everything behind at the end of the day so you don't need to be in 'thick of it' all the time. You will still of course make lifelong friends whilst having the support of family and friends at home.
Convenient lecture timetabling
Unlike other universities where lectures are spread out over the whole week, University Centre Peterborough structure lectures for the majority of their degrees into two full days. Then some courses are one day a week where employers allow day release off work. This makes it more convenient for students who have family and personal commitments or permanent employment. It also helps those who want to get parttime work to help fund studies or volunteering and placements to improve their employability. With less daily travelling to be done there is even more time for you dedicate to private study.
The rise of commuter students
By structuring lectures into full days, the university centre attracts students who choose to commute from further afield. Peterborough benefits from fast rail and road links which makes the city easily accessible from across the UK. The Office for National Statistics (ONS) showed that UK employees spend an average of 57.1 minutes a day getting to and from work. Students are no exception as they are willing to travel further and longer as the cost of travelling can be significantly outweighed by the savings made with lower tuition fees and no additional accommodation costs.
Reduce the burden of debt
The easiest way to reduce the amount you owe at the end of a degree is to study locally. With accommodation costs averaging over £4,000 per year, this could be an instant £12,000 saving over the duration of a three year degree. The tuition fees at University Centre Peterborough are £1,500 lower per year compared to the majority of other universities which will save you another £4,500. When you start to factor in the savings which could be made on food, laundry and bills such as TV licence and broadband the total savings could be over £20,000.
What to do next
To find out more about University Centre Peterborough there is on 'Open Day' on Wednesday 6 June, 5.30pm to 8pm or you can attend a 'University Drop In Session' for help with UCAS applications and student finance which takes place every Tuesday, 2pm to 6pm.
Enhance career prospects locally
Peterborough is one of the fastest growing cities in the UK and is constantly attracting new employers to the area. Local employers work closely with the University Centre as they are interested in recruiting the best local graduates. This is due to the degrees offered being created to meet the demands of local businesses to ensure that skills shortages are met and the region continues to grow. There are plenty of opportunities for students at University Centre Peterborough to gain work placements with local businesses which will give you skills and experience making you more employable. Students subsequently can gain full time employment with these companies after their graduate so you can be ahead of the game.
For further information about courses and events at University Centre Peterborough visit www.ucp.ac.uk
Leave a Reply