Bursary scheme launched for Peterborough residents to study for Master's degree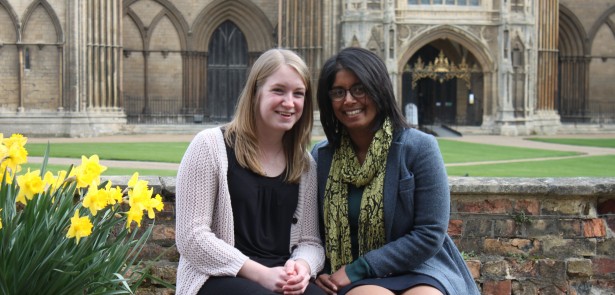 For the second year in a row applications are being sought for a bursary scheme that will see two local residents awarded funding to study a Master's degree in Sustainability.
Part of the Peterborough DNA programme that is shaping a smarter more sustainable city, the bursary will help ensure the city has the right skills to take advantage of emerging green markets.
"This is an exciting opportunity for any local resident keen to gain a new qualification and boost their skill-set," explains Steve Bowyer, Acting Chief Executive of economic development company Opportunity Peterborough. "Last year's graduates have particularly benefited from the practical elements of the course including visits to the Eden Project to meet founder Tim Smit, and a work placement at the Fengate based Masteroast Coffee Company." The MSc in Sustainability: Working for Positive Change has been developed in partnership with Anglia Ruskin University, the Eden Project and Change Agents UK. The course will enable students to use their skills to feed back into the DNA programme in building towards a more sustainable city.
The bursary scheme is a key part of Peterborough DNA, says Steve Bowyer, "Developing these kinds of local skills is vital to building a city that can meet the challenges and opportunities of the future. It also plays a role in developing the local university offer in the city and we have worked closely with University Centre Peterborough to include a residential session of the course in Peterborough."
Nilam Patel, who was awarded the bursary last year said: "I've always been interested in environmental issues and the bursary scheme has been an amazing opportunity to go on and study for a master's degree with the support of the Peterborough DNA project. The course is catered to your individual interests within the field, allowing you to work on issues you're truly passionate about."
This year's course begins in September 2014 for a period of 12 months.
Successful applicants will receive full funding for the distance-learning course in the MSc Sustainability: Working for Positive Change (www.mscsustainability.org). The bursary will cover course fees and contribute towards living expenses.
To read the eligibility criteria and apply visit www.peterboroughdna.com
The deadline for applications is 15th August 2014.
Leave a Reply