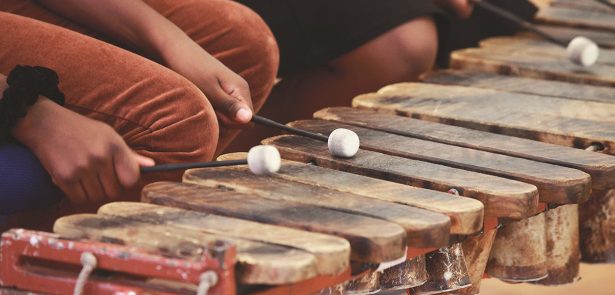 Pioneering Peterborough music educators and facilitators Beat This have a club for kids, supported by Peterborough Music Hub, that gets them experimenting with sound in ways they may never have imagined – and creating amazing music! We talked to Beat This director and music facilitator/practitioner Lee Ashton.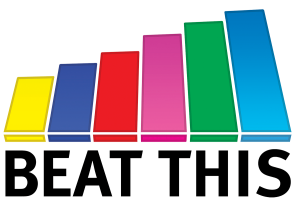 So Lee, tell us about
Music Makers Club…
It's part of the three-year project, working
with young people from the age of 8-18 and encouraging them to create music. Sessions take place at Chime Creation Centre, which
is a rehearsal space and our recording studio, and we're doing lots of work around different types of music, and trying out different skills – like body percussion, drumming, singing, music technology and creating music from scratch.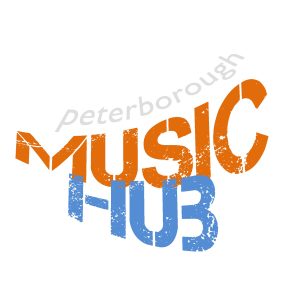 How did Beat This come about?
Me and a friend were working for another organisation in Lincolnshire, called Sound Lincs, going out to youth clubs and working with young people, helping them to create music. I met Ben Turner at the Glass Onion studio, where they were doing community projects, and I said to him 'Why don't we just set up our own thing and do it in Peterborough?' So we took it from there. We set up as a CIC – Community Interest Company – back in 2010, and got office space within the courtyard in Norfolk Street Business Centre. Back then we were doing mostly outreach work, going out to schools, youth centres, and places like that, and taking the equipment with us; but Benny always wanted to build a studio, so after a couple of years we took the opportunity to take over another unit and transform that into a recording studio and rehearsal space, called Chime Creation Centre. Then, about five years ago, the unit next door to that became available, so we expanded that and gave up the original office space (which we weren't really using as much), and created new offices and another rehearsal space, plus a dedicated vocal booth. It's taken lots of funding applications to make this happen. But we've also been doing work for the Music Hub along the way – in fact, we were part of the initial Music Hub application as a partner organisation.
What is the Beat This approach to music?
We have a very informal approach. Most of the time, it's person-centred, so it's about what
that person would like to achieve. Obviously, in a group situation that can be much harder to facilitate, but a lot of the time that's our main ethos. People don't need to be able to read
music to do music – that's kind of one of our key things. I come from a background of music technology. I'm slightly dyslexic, and I realised over the years that technology helps me massively. When running a business, and trying to sound professional over email, technology is my friend! And that transfers to music as well, using media technologies and bits of software to help people to create their music. It just enables them to get what's in their head out into the world.
That must be a great way to engage kids, using devices that they're already into…
That's another key part of our ethos: accessibility. People still want to pick up a guitar, because that's what they see on television, but technology opens things up. They can build and compose their own pieces very quickly with technology. That's one of the key aspects of it. With technology, you can start to really create something and have something solid quite quickly. You can start to layer things up, add other sounds, and start to create a track and build it into something quite quickly. The sense of achievement from that is massive and builds confidence and self-esteem. We encourage people to create their own blogs online as well, so they're sharing their music with the wider world.
Music is inherently collaborative. Do you try to create opportunities for collaboration and performance?
Yes, and we are hoping to have areas where we can perform or collaborate with some of the other musical services, such as Music Hub, that are happening in the city as well. Coming out of the pandemic, there's a real appetite for these performances to happen and collaborations to take place.
Does Beat This reach into different ethnic communities in the city?
Yes, but that's about their culture as well – their expression, what they want to add to the music from their own personalities, their own histories, their own culture, exploring it and sharing that with others. All of that is fundamental to the project. For example, we've done quite a lot of work with the Roma community, in collaboration with COMPAS, to allow those young people to access the music and activities. But we're working with a broad range of communities at the moment, attending the sessions once a month on a Monday.
How does that work in practice?
As an example, a young lad came in with a ukulele he'd been bought for Christmas, so we incorporated that into the group. We've had somebody expressing interest in playing the harp. We are hoping to kind of facilitate that, but have found a way to do it through iPad apps that are very similar to a harp sound. We've also had the Roma group singing their traditional nursery rhymes. We were doing Row Row Row Your Boat in a round, and then they said "We've got one like that – about a cat!". We've also brought in African influences, like African drumming, and bits of orchestration. It's about bringing all of those things together.
What's the ultimate aim?
Obviously we're looking to create some music and provide performance opportunities, but we're also training up new music leaders and musicians to support the group, so ultimately, after these three years, they can start to run the group by themselves, with perhaps just a little bit of support from Beat This or Music Hub. A self-supporting music school. We always try to increase the capacity in the city for musicians and training musicians. Our aims as a company are to share practice and train would-be music practitioners up as well. And we've got really nice groups to be working with, and currently are training up one young producer and a rapper, and a traditional Roma musician as well.
We live in times where differences between communities can be a source of tension, but music seems to be one area where those differences are regarded as an absolute positive…
Music and art just kind of floats above all that most of the time, doesn't it? And it's a collaborative thing as well, which I think is one of the key elements. It shows that you don't have to just be doing it all yourself, you can be working with other people. And that's where it really opens up and you get amazing music being created.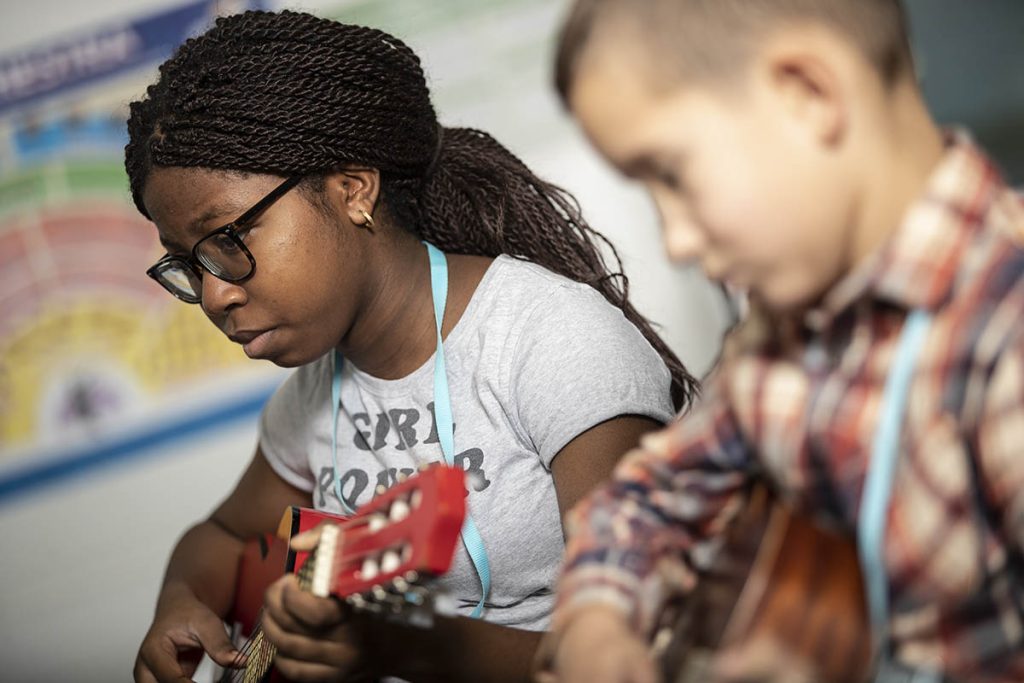 Music Makers Club
Ages 8-18
LIMITED FREE FUNDED SPACES AVAILABLE
Play instruments, learn about beats and rhythm, create songs, use music technology, and perform your creations with your friends, guided by experienced music facilitators from Beat This and funded by Peterborough Music Hub. The Music Makers Club runs once a month.
There is also a SPECIAL EASTER HOLIDAY WORKSHOP on 12 April, 11am-3pm. If young people wish to attend please sign up and bring a packed lunch on the day. Expect to create a short piece of music and rehearse it, for a scratch performance at the end of the day that parents/carers/siblings will be invited to.
To find out more and book your place:
E:
T: 01733 873014
www.beatthis.org
Leave a Reply