Will Benjamin Zephaniah choose YOU to be Peterborough's next Poet Laureate?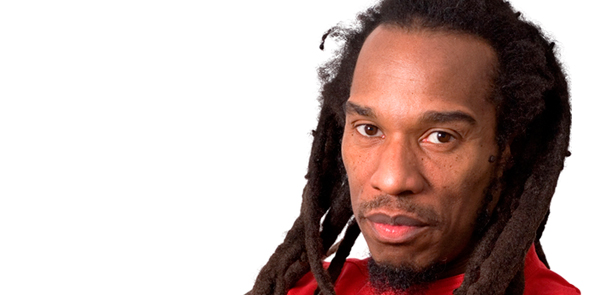 The search is on to find the next Peterborough Poet Laureate! The winner will be chosen by a judging panel, including famed dub poet Benjamin Zephaniah, during We Love Words, Peterborough's Festival of Literature and Poetry. The festival runs from 20 to 28 September.
The competition, held annually since 1998, is to find a local poet to hold the honorary title for 2013/14.
Throughout the year the Poet Laureate will work with The John Clare Trust and Vivacity Culture and Leisure Trust to identify opportunities to make creative writing, and particularly poetry, part of the life of the city, chronicling special events and celebrating the City of Peterborough.
Hosted by the retiring Peterborough Poet Laureate Simon Stabler, this year's competition will take place at Ormiston Bushfield Academy in Peterborough, on Sunday 22nd September at 2pm. Benjamin Zephaniah will be appearing at the Ormiston Bushfield Academy at 6pm on the same day with his show 'Too cool for School?'.
Entrants must write an original poem to a maximum length of 30 lines. There is no specific theme this year, so the aspect or definition of the poem is down to the author. The competition is open to anyone over 16 years of age who lives, works or goes to school or college in Peterborough. Full entry details are available at www.clarecottage.org
Speaking about his year as Peterborough Poet Laureate 2012/13, Simon said: "It's given me a chance to write about things that I wouldn't normally cover and has allowed me to take poetry into places where it isn't usually heard."
Peterborough became the only city in the country to have its own poet laureate when Toby Wood won in 1998/99. Other holders of the honorary post have included Andrew Mackie, Mark A Wright, Parminder Summon, Mark Grist and Keely Mills.
Entries for the competition close on Saturday 7 September.
Tickets are free for the judging event at Ormiston Bushfield Academy, however you must obtain a free ticket from the box office to allow entry on the day. Call the Key Theatre box office on 01733 207239 to reserve.
For more information about We Love Words, which includes appearances from guest speakers Germaine Greer, Michael Portillo and Alexei Sayle, visit the festival page on the John Clare Cottage website. All tickets are available to buy by calling 01733 207239.
Leave a Reply