What effect has the pandemic had on divorce and separations?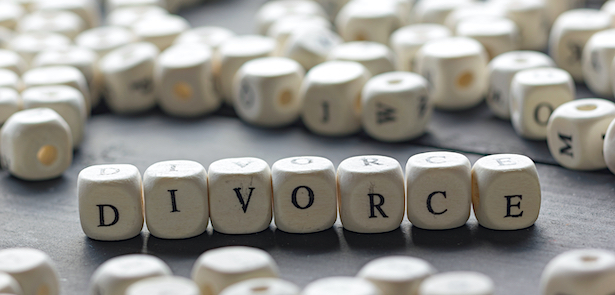 Many families and couples are going through a period of difficulty and stress at the moment that can compound issues already present. This doesn't always mean that a struggling relationship will end in divorce, but it is not surprising that even the strongest of relationships may be put under strain whilst living under restrictions and possible financial pressures. A recent Citizens Advice report shows a 25% increase in internet searches for people seeking divorce guidance in Autumn 2020 compared to the previous year.
Chris Brown, Family Law Solicitor at Hegarty Solicitors, discusses how the current situation is affecting separating couples.
What are my options at the moment?
Deciding to divorce or separate is often not an easy or straightforward decision, which may be made more difficult by current living arrangements, financial strains or health concerns during the pandemic. However, if you are considering divorce, it is still possible to receive advice or start proceedings. Our lawyers can discuss your situation over the phone or on a video call to offer advice and guidance if you are considering divorce.  If you are unable to speak at home then we can arrange a telephone call or video call at a time when you could participate from your car or outside the home, if necessary.  Please just contact us and we will do our utmost to accommodate your needs.
I am not sure whether I want to proceed with a divorce right now
Being aware of the options available to you and seeking legal advice early means you are in the best possible position when, or if, you later decide to progress matters, whether that be in relation to the arrangements for children or finances, or both.
We understand you might not be ready to proceed with a divorce right now and would simply like to talk through your options and help you to understand the process so that you may reach the right decision for you and your family. Our Family Fixed Fee appointments cost £150+VAT and allow you to discuss your case and find out what your options are before you decide whether to take further action.
Can you separate whilst still living together?
It is possible to legally separate whilst still living in the same house and this is common if parties are not in a financial position to pay additional costs to live separately. You should be aware though that if you later wish to divorce your spouse based on adultery or unreasonable behaviour, then you may be prevented from doing so if you continued to live with your spouse for six months or more after you found out about the adultery or unreasonable behaviour.  The law in this area is nuanced though and a solicitor will be able to help you to understand whether or not it would apply in your circumstances.
Also, if you are divorcing based on the fact of two years separation with consent or five years separation, you may need to show the court that you have maintained separate lives whilst still living within the same household.  The court will want to know whether you share a bedroom and share meal times and/or whether you still undertake domestic chores for one another.  All of which are likely to be evidence that you have not been separated. A solicitor will be able to offer help and advice to ensure you can legally divorce whilst living together and help you create a separation agreement if necessary.
How Hegarty Solicitors can help
We understand how difficult it can be to seek legal advice when a relationship breaks down or if you are considering divorce, especially under the current circumstances. Our friendly legal experts based in Peterborough, Stamford and Oakham can talk you through the available options to help you achieve the best outcome possible. 
For further information regarding any Family Law matter visit www.hegarty.co.uk/family, call 01733 346 333 or email
Leave a Reply