Vivacity volunteering – why it pays to start young!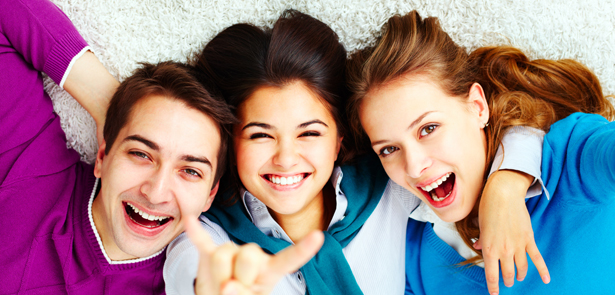 Vivacity has a vast range of volunteering opportunities for anyone interested in arts, sport or heritage – and for young people they can provide valuable CV-boosting experience, too
Ever since Danny Boyle paid tribute to the work of volunteers with his 2012 Olympic opening ceremony, those involved in volunteering all over the UK have walked a little taller – and employers have taken a little more notice of them. It's perhaps not surprising, then, that more and more young people are getting into volunteering.
Professional-level experience is one of the toughest things to come by when just starting out; volunteering can kick-start that process and give your CV the edge – but it's also a great way to develop your personal skills in a friendly, real-life environment. Lucy Watterson has just finished her A-Levels in Spanish, Psychology and Sociology, but is also a Vivacity volunteer with a particular interest in helping out at the Summer Reading Challenge (SRC).
'Both the volunteers and staff work to everyone's strengths and help with people's weaknesses'
'When I started volunteering with Vivacity and the SRC, I was very shy and didn't like talking to people I didn't know very well, so I started volunteering to try to improve my confidence. Now, my confidence has improved immensely, and I enjoy helping out with the friends I have made whilst working as a part of the SRC at Vivacity Libraries. They were all very welcoming.'
Lucy describes the SRC as, 'a really fun, interesting opportunity' which is rewarding in a whole host of ways. 'Not only does it help you with confidence, it also allows you to experience working with a team of individuals who you may not normally have thought to put together in a group. Everyone gets a say in what they think would be good to do with the kids, and everyone gets to help out with the making of the themed events.'
She also stresses the supportive nature of the environment. 'Both the volunteers and staff work to everyone's strengths and help with people's weaknesses. When I started, I warned them that I wasn't very confident and therefore I wanted to work my way up to actually having to interact with the kids, and even after two years of working with them and gaining confidence, they still check that I'm okay with talking to people or if I would rather work behind the scenes.'
Over those two years Lucy has expanded her horizons beyond the SRC and now helps out at the library and at the Museum during holiday times when there are big events on. She's now also secured part-time paid work at the Key Theatre. Clearly that experience and exposure pays off. Melissa Gray is 21 years old and has just finished the second year of her degree: a BSc (Hons) in International Events Management with Tourism at Sheffield Hallam University. She has also been a volunteer with Vivacity for four years at different venues and events, including Peterborough Heritage Festival.
'The greatest thing is that it allowed local people to get involved'
'I try to volunteer as much as I can when I'm back from university,' she says. 'I first started at Longthorpe Tower, then went to the Museum, then events like the festivals, historic weekends, and art workshops in Queensgate, as well as seasonal paid work at The Lido with Vivacity. The Heritage Festival is probably the biggest event I have been part of, but I try to get involved as much as I can.' Given her area of study, this is clearly very valuable experience that would be hard to acquire elsewhere. But as far as Melissa is concerned, there's another, more immediate reason for doing it.
'The people! Staff and volunteers in Vivacity are so lovely, helpful and you are able to have a great laugh with them.' For Melissa, this sense of fun was nowhere more in evidence than at the Heritage Festival. 'The greatest thing is that it allowed local people to get involved. People got to learn circus skills in the family area as well as get involved in games and ferret races. Success to me is when people remember the event, and learn something about where they are from. Most people don't even realise they have learned something, especially when they are having fun, and I think that shows we are doing something right!'
Become a volunteer for Vivacity, Peterborough's culture and leisure charitable trust, and you could make friends, build your confidence/ CV and have fun too by helping out at the Heritage Festival, Key Theatre, Peterborough Museum, Flag Fen, Longthorpe Tower or Vivacity's libraries and leisure centres.
● Just email or visit www.vivacitypeterborough.com/volunteering for application information.
● The latest opportunities can also be found on Twitter by following @VivacityVols   
Image: www.freepik.com/free-photo/top-view-of-friends-having-fun_856877
Leave a Reply