Vivacity Peterborough: the first five years 
Vivacity Peterborough: the first five years  1 2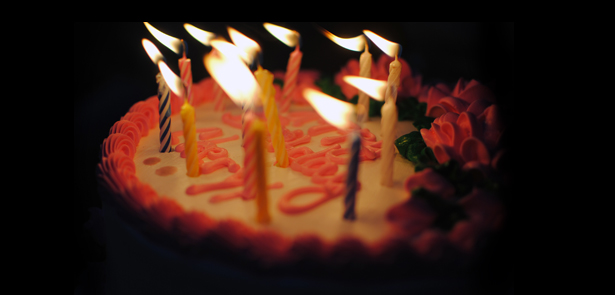 In 2010, a new charity was created to manage the city's major culture, heritage and leisure facilities including the Key Theatre, Peterborough Museum, Flag Fen, Longthorpe Tower, all public libraries and a swathe of gyms, pools, sports facilities and leisure centres
Launched in the teeth of a recession – and charged with not only running, but growing key events such as the Heritage Festival and the Arts Festival – Vivacity Peterborough faced quite a challenge. But five years on, the city's culture and leisure scene is looking more vibrant than ever – and the finances are looking pretty impressive, too. Toby Venables talked to Chief Executive Kevin Tighe and Chair Shelagh Smith about what has been achieved in Vivacity's first half decade, and what's in store for the future…
A LOT HAS HAPPENED IN THE PAST FIVE YEARS – LOOKING BACK, WHAT MOMENTS STAND OUT FOR YOU? 
Kevin Tighe: Let me give you a personal example. You know every now and again you have one of those 'Aha!' moments? I took my kids to the Lido during the summer, and we just had the most wonderful time. The weather was glorious, the facility was beautiful, the kids played on the grass, swam in the pool, ate ice cream… And I had this quite emotional feeling that for almost 80 years the people in Peterborough had fought to make and keep this facility beautiful, and that Vivacity were the current custodians of it, that many towns and cities across the country didn't have this facility any more, and how lucky we were that all these people had fought over the years and that it was still here to enjoy now. So, that's one personal reflection on the five years of Vivacity, but also the 80 years that the Lido has been there.
Shelagh Smith: In terms of moments that have been really significant, I'd mention the Heritage Festival, which has become such a distinctive moment in the city's cultural life. It's not just about doing something local for local people, although it started like that. It's recognising and celebrating the heritage that Peterborough has, and people from much further afield are coming to taste that. I think that's so significant. If you want to capture a moment that makes the difference, that's certainly one of them. There are other moments – another huge one in that transition was when we had Close Act, for the Olympic Torch celebrations. You suddenly have this wonderful spectacle in Cathedral Square, that then processes down the river along the Embankment, and uses the significant assets of the city with tens of thousands of people coming and joining in – one of the first occasions that these assets are being used together. But these are the big moments – the big spectacles. On a more everyday level, I'm glad we've been able to enhance the Key Theatre and have a relevant programme that has built up a loyalty with different groups of people. That's one of the things I love; if you go to the Key Theatre every night of the week, you will see different kinds of audiences, and that's really important, because it means it's a facility for the city – the whole city, not just a small group. That shift we made with the programme – across the age spectrum, and across the residents' spectrum – has made a huge difference.
HOW HAS PETERBOROUGH CHANGED IN THOSE FIVE YEARS?
SS: I think it's much more vibrant, so that it has a real identity that is distinctive. I think we've been able to give the city a much more cohesive profile and a culture, leisure, heritage offer that is known about. It's taken five years to build that up, but it is something real. Not everybody knows about it yet – but an awful lot more people do! If you just look at the numbers of people using our facilities, there's been a really significant increase – and people ring up and want to find out about what else is happening, so there's much more engagement. I don't think that was there before.
KT: I'll say the same thing in a slightly different way… Let me start with the issue of more people, because more people coming is a tremendous vote in terms of the quality of the things we're doing. After four years the number of people using our sports facilities had increased by 20%, so there was greater footfall in all of those buildings. The reason I mention four years is because after that we built Vivacity Premier Fitness – and then the number of people using our facilities went up by 80%. That's a phenomenal increase in numbers. It's the same with the Key Theatre – we changed what was happening on stage, changed the eating offer, and even the bar offer to some degree, and now the occupancy has gone up by 15% between Year One and Year Five – and that's actually an even more impressive number than it appears, because during that time the building also got bigger, because we developed the studio space. That's a pretty impressive turnaround. And sometimes it's down to small things. With our swimming pools, for example, we clean them more often. It's as simple as that. We spend time getting the little things right, and that's because we can focus on them – the only business that we're in is delivering the best possible culture and sport for the people of Peterborough.
SS: Another aspect is the work that we've done using our sports services to deliver on the health agenda. We've achieved quite a bit in terms of working with people with serious conditions such as diabetes or cardiac problems, creating specialist exercise programmes for them and getting them on board so they can exercise gently to improve their health – Walking for Health, for example, as well as the condition-specific classes that take place in our gyms. These actually do have the capacity to change people's lives.
KT: Let me mention another potential life-changer… In our first year we had 90 volunteers. Now we regularly have between 300 and 400 volunteers. Some of those just want to come in and do the job and enjoy the experience, but some want to gain new skills and develop their careers, and we've been successful with both of those. There is a handful of those who started simply with volunteering, and now have a job. That opportunity wasn't there before.
DOES VIVACITY REPRESENT GOOD VALUE FOR MONEY?
SS: Without a doubt. A value that is more than the money – even financially the performance has been extraordinary, in terms of the taxpayer getting much more, much better quality for far less. It's an unbeatable formula.
KT: That formula is based on local people who are passionate about Peterborough, culture and sport, and is about us ensuring that all our resources are optimally channelled. The money is very easy to measure because it is quantifiable and tells a very clear picture. In particular, the money coming in from external sources – the amount of grant aid has almost tripled in that time, and in the last five years money through the tills has more than doubled.
SS: That's partly down to us being an independent organisation – we're able to lever money which a local authority can't. We're just in a better position to draw that money into the city. That may be European money – which we've been very successful at getting – or from bodies such as the Arts Council, Sport England and the Heritage Lottery Fund.
HOW IMPORTANT IS IT TO ACCESS THAT EUROPEAN MONEY AND ESTABLISH THE CITY MORE FIRMLY ON THE INTERNATIONAL MAP?
SS: In terms of the Arts Festival, through the ZEPA partnership, we were able to draw in skills from other European countries that we just didn't have here. That's part of the European project, bringing countries closer together – but it meant we had the benefit of that expertise in the centre of Peterborough, with amazing performances and acts that provided a lot of fun and entertainment.
KT: There's no doubt that Generik Vapeur – AKA 'The Blue Men' – was a benchmark in changing the way events were perceived in the city. There was something there that, whether you loved it or hated it, was incredibly dramatic and exciting. We didn't just raise the bar, we took the bar away! And that has a knock-on effect, causing others to come and get involved. There's our collaboration with the Natural History Museum, but we also have a strong relationship with Eastern Angles – a regionally based arts organisation. Then we have a collaboration with Metal. They have recently been highly successful running an event in Cathedral Square related to the harvest, and that has also opened people's eyes to the type of events the city can host.
SS: That relationship we have built up with the Natural History Museum in London is something we're very proud of. We are one of only ten centres across the country that is offering the World Science Programme to Key Stage 4 students. That whole project aims to… [cont]
Vivacity Peterborough: the first five years  1 2
Leave a Reply