Vivacity & Live Promotions Events save Peterborough's Fireworks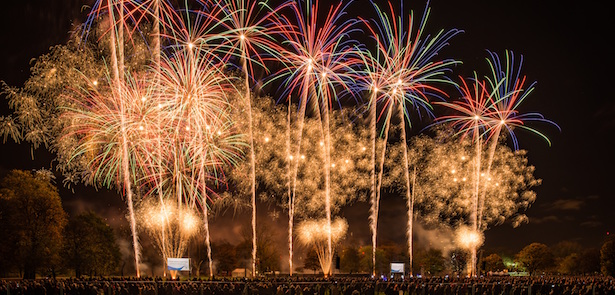 Vivacity, the charitable trust that operates many of Peterborough's sports, leisure and cultural sites has partnered with Live Promotions and Events, the Spalding based events and entertainments agency to run the City's annual November fireworks event.
Fireworks Fantasia will take place on November 2nd 2019 at the East of England Arena and Events Centre, with the display itself provided by Titanium Fireworks, the company responsible for New Year displays in London and Edinburgh.
The City's longstanding annual fireworks event, which had previously taken place at Ferry Meadows and later at the East of England Arena and Events Centre, was cancelled in May 2019 by the organisers, citing 'unacceptable' levels of costs as a key reason for the decision.
'Peterborough has enjoyed an annual fireworks event for 44 years and we did not want to lose this important family fixture from the city's calendar. We are therefore delighted to be able to present Fireworks Fantasia and are looking forward to making the event a great success for now and for future generations.' – Stewart Francis, Chair of the Board of Trustees at Vivacity.
In addition to a spectacular fireworks display, Fireworks Fantasia will also feature an extensive indoor children's soft-play area and entertainments stage, which will be included in the ticket price. There will also be a fun-fair and food and drink vendors, ensuring a great afternoon and evening out for all of the family.
'We are really pleased to be partnering with Vivacity to operate this much-loved event. As the company that runs large concerts and events such as Truckfest, we see this as a fantastic opportunity to preserve and protect Peterborough's fireworks show.' – Colin Ward, Managing Director, Live Promotions Events Ltd.
Fireworks Fantasia 2019 will support two local charities, being Sue Ryder and Young People's Counselling Service (YPCS).
Joely Garner, Senior Community Fundraiser at Sue Ryder Thorpe Hall Hospice, said: "We are delighted to have been chosen as a nominated charity. Here at Sue Ryder Thorpe Hall Hospice we provide expert palliative care and support for people who are living with life-limiting conditions, as well as supporting their families. While our care is free, we need to raise £2.4 million to continue to provide it this year – through events such as the Firework Fantasia and people's tireless support and generosity."
Michelle Lay, Vice Chair of Young People's Counselling Service, said: "Peterborough's Firework Fantasia is a real highlight of the year for all the family, but especially young people. YPCS is a local charity that provides a free and confidential service that can be accessed by anyone aged between 11 and 16 in emotional difficulty. We are delighted to have been selected as a partner charity, and any money raised will help us to establish more of our Annabelle Davis Centres to provide preventative early-intervention to those people in need, in their communities."
BBC Radio Cambridgeshire is the official media partner for Fireworks Fantasia 2019.
Leave a Reply