Thrive's Peterborough Vegan Christmas Festival 2019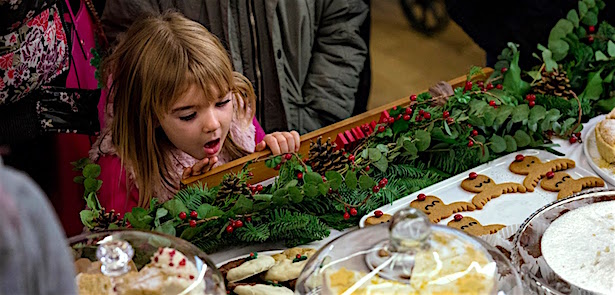 Following the overwhelming success of Peterborough's first Vegan Christmas Festival, the organisers of the event – the Thrive Tribe bring you the 2019 Peterborough Vegan Christmas Festival this November.
This year's event is at Bushfield Leisure Centre, a larger venue. After we received 2,000 visitors last year, the Tribe (Paul Benton, Kim Colely, Nicola Mills and Kelly Marie) has listened to feedback requesting both a bigger hall and more parking spaces.
The day will feature food vendors and a huge range of stalls – many local to the area – selling vegan-friendly and eco-friendly gifts for Christmas, vegan groceries, eco-fashion and so much more.
A Thrive spokesman said: "We intend to marry the benefits of a plant-based diet with notions of ethical wellbeing at a festival promoting a sustainable future, a vegan Christmas event for the people of Peterborough and the surrounding area.
"We have a greater focus on the eco-credentials of our stallholders this year as concerns over the planet's climate continue to grow.
"This will be more than a shopping fair, with talks and workshops (we have added a second room this year, which will include a vegan fitness workshop and acro-yoga session), and an unbeatable range of vegan-friendly, eco-friendly goods and advice."
Entry is free, but donations are welcome.
Thrive's Peterborough Vegan Christmas Festival 2019
23 November, 10am-4pm
Bushfield Leisure Centre, Orton Centre, Peterborough, PE2 5RQ
Leave a Reply