The Sixteen: Choral Pilgrimage 2023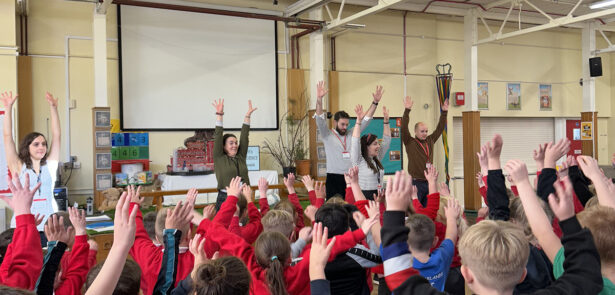 Every year, choral group The Sixteen take to the road and – on top of an already packed schedule of performances and workshops – visit towns and cities up and down the country on a 'choral pilgrimage'. The Cathedral will once again play host to the Peterborough concert this year, as the ensemble perform works by William Byrd and Dobrinka Tabakova – but there will also be opportunities for schools, young people and adult amateur singers to get involved with the group, thanks to The Sixteen's partnership with Peterborough Music Hub. We spoke to Jenny Begley, The Sixteen's Learning and Participation Manager, to find out more...
How does it feel to be back on the choral pilgrimage again? It must be great to have this recurring event that's become embedded in the communities you visit.
Absolutely! We look to bring choral music – from the Renaissance to today – to everyone across the UK. Going out on the road in this way ensures that more people have access to really high-calibre music-making, of this particular style.
Then there's our learning and participation programme, which we also take to the locations on the tour that we're visiting; working in and with communities as well as offering them a big professional performance – often in cathedrals or large churches but sometimes in large concert venues too.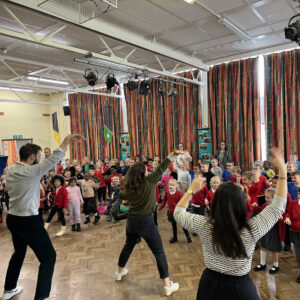 You've mentioned learning and participation – can you tell us a bit more about that?
In Peterborough, on the same day as the main choir concert (13 May) we're offering a singing workshop, which is being run in partnership with Peterborough Music Hub and the Peterborough Centre for Young Musicians. The workshop is specifically aimed at secondary school-aged young people who are singing in choirs or having regular singing lessons – people who already have some access to choral singing. It will be led by a member of The Sixteen, and during the workshop we'll look at repertoire from the Choral Pilgrimage (music that is being performed as part of the programme). We'll look at ways we can make that accessible and age-appropriate for the young people that are there. For example, sometimes we find we only get singers who are singing with higher voices; we may not get the full spread of 'soprano, alto, tenor, bass', particularly because of the age of the people we're engaging with. So we find ways of making the music appropriate to where they are at in their stage of development. We also introduce some fun rounds or games, and other pieces of music will be thrown into the mix as well. Then we'll have a Q&A where we talk about the profession, being a professional singer or a professional musician, and the other roles that perhaps you don't see, behind the scenes, if you go to a concert. We talk about pathways and access into the profession, looking at opportunities such as our Genesis Sixteen Young Artists Programme, a free training programme for 18- to 23-year-olds funded by the Genesis Foundation. We try and help make those available options more accessible and more known about – something we have found is that the knowledge of what's available is often quite sparse. Our Peterborough workshop is one of 12 happening across the UK throughout the Choral Pilgrimage. We also give all the young people who attend the workshop the opportunity to access free tickets for The Sixteen performance that's happening in their location, and any adult attending with them gets a discounted ticket.
On the same day, we also have a workshop aimed at adult amateur singers, although young people who are keen and already choral singers are also welcome to attend with an adult. During the workshop we look at some of the music from the Choral Pilgrimage programme, as well as other music that is relevant or linked in theme or style. You don't need to be a proficient sight reader – the music is sent in advance – but you would need to have some level of musical skill to engage fully in the workshop.
Will there be any provision for younger children?
Yes! We will be back in Peterborough on 26 and 27 June, and during those two days we'll be working with primary school children, in partnership with the Peterborough Music Hub. These young people don't have to be singing in choirs or having singing lessons, or even have any access to choral music – the workshops are designed to offer inspiring, transformational, fun experiences surrounding choral music. They will be led by an expert Vocal Animateur and supported by a quartet of Genesis Sixteen alumni singers – the quartet will do some mini- performances for the young people taking part in the workshops, usually offering a broad range of repertoire linked to the Choral Pilgrimage.
These workshops tend to be attended by much larger numbers – often it's multiple schools coming together with certain year groups who form a large choir for the duration of a workshop. We also try to make these sessions as creative as possible, so there will be an element of composing or writing involved – we write our own lyrics and/or our own music as part of the workshop.
We will also be offering workshops to secondary schools. These are slightly different from the singing workshops I mentioned earlier because, again, there's no prerequisite to have sung in a choir or had singing lessons. They're open-access, and again they will be organised in partnership with Peterborough Music Hub.
Are there opportunities like this available to anyone else, perhaps people who wouldn't ordinarily get the chance to be involved?
Yes, we work hard to offer opportunities to currently underrepresented groups within the industry. During the Residency programme we work with adults at risk of isolation or who have experience of homelessness, and we also look to work with adults, young people and families who are refugees or asylum seekers. In Peterborough, specifically, we're hosting an afternoon concert for adults at risk of isolation, or those who have a diagnosis of dementia or other health condition, are living in assisted living situations or in care homes. The concert will be interactive; our quartet of Genesis Sixteen alumni singers will perform some pieces on their own, but there will also be lots of opportunity to sing well-known songs together and learn some new songs. There will be an opportunity before the start of the concert to chat with the singers – usually we try to partner with a venue that will provide refreshments for us as part of the offer, so we can all have a cup of tea and a chat! Again at the end of the concert, we have what we call a 'soft finish' so people have another opportunity to chat to us, and to each other.
The workshops we organise with refugees and asylum seekers usually take the format of what we call a 'Song Circle' – an opportunity to share cultural heritage through music. Usually there's at least one piece from the Choral Pilgrimage which will be performed by the quartet of Genesis Sixteen alumni, then we invite the participants to bring songs from their own cultural heritage, anything from folk songs to popular songs. Although song is used as a medium, the focus of the workshop is not on musicianship, it is a community session to enhance understanding and appreciation of different cultural identities. Groups and individuals are encouraged to share stories about the role music plays in their community, their cultural identity and in their personal lives.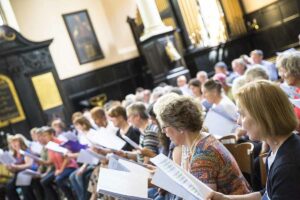 It all sounds incredibly rewarding – you're having far too much fun to call it work!
I absolutely love the residences! It's a lot to organise, but when we're there I get the privilege of taking part and observing these incredible musicians work with some absolutely amazing groups – the transformation and the creativity is really incredible, and I always leave feeling very inspired and creatively fulfilled.
How do you find the reaction from the public to all of this, what are their perceptions of what's on offer?
So far, the feedback we've received has been overwhelmingly positive, for the concerts and the workshops and the residencies.
Given the current climate of cutbacks, there must be an incredible need for these kinds of projects.
We hear from most of our partners that young people or adults from underrepresented groups have often never experienced something like what we are offering, and that it's a transformational experience for them. We've watched with huge sadness over the last decade or so as the arts are cut in schools, and it has become the responsibility of companies like ours to try and plug these gaps. However, even if there were significant funding increases for the arts, I still think there would be a need for this sort of work – listening to a quartet of singers performing music you've never heard before is a different experience to having a curriculum music lesson, or an instrumental lesson every week. So, I still think that there would be the need, but at the moment the need is greater.
We're incredibly fortunate that we are very generously supported by a number of different funding bodies, partners and patrons, trusts, foundations and private donors. That money enables us to do this work – it's a very significant part of our expenditure, and we hope it always will be.
So, what are The Sixteen's plans for the future?
Well, we are hoping to continue with the programmes mentioned above and expand with some new ones! We have an exciting new pilot programme looking at the talent development pipeline of choral singing, which we're piloting this year in two locations – London and Leeds – and then hoping next year to roll out to locations across the country. We recognise the lack of diversity within our industry, and this programme aims to tackle representation and offer opportunities to young people currently underrepresented within the industry. There are lots of other plans in the pipeline, but you will have to sign up to The Sixteen's social media and mailing lists to hear about them!
If you would like to participate, collaborate or engage with one of The Sixteen's learning and participation events, please contact Jenny Begley, Learning and Participation Manager at or on 020 7936 3420.
The Choral Pilgimage: Peterborough Saturday, 13 May at Peterborough Cathedral, tickets £15-£30.
To find out more about The Sixteen's concerts, workshops, and music to buy on CD or download, visit thesixteen.com, and find them on socials @TheSixteen and at facebook.com/thesixteenchoir
To find out more about the work of Peterborough Music Hub in schools and beyond – including Saturday classes at Peterborough Centre for Young Musicians (PCYM) – visit: www.peterboroughmusichub.org.uk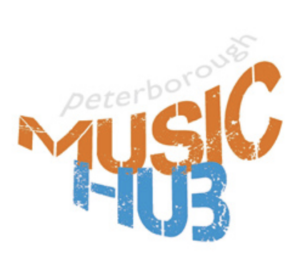 Leave a Reply