The Salvation Army Good Neighbours Scheme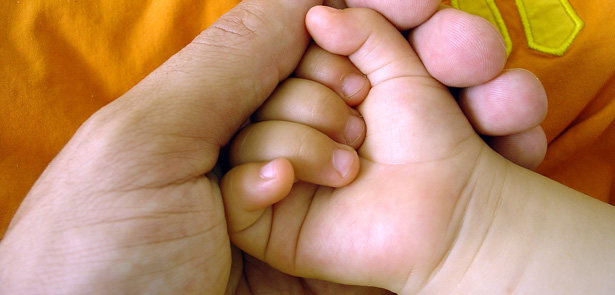 For the first time in the UK, the number of older people has overtaken the number of children – and one in three do not know where to turn for help. The Salvation Army – a Charity Partner of Perkins Engines Company Limited – offers support through its Good Neighbours scheme, but volunteers are sorely needed to meet this growing demand. We talked to the Salvation Army's Volunteer Development Officer Colin Wise about the scheme  
WHAT IS THE GOOD NEIGHBOURS SCHEME, AND HOW DID IT COME ABOUT? 
Today, older people live longer and are also encouraged to live independently in their own homes. That's a healthy outlook, but they can't always do it on their own – they need an extra support mechanism. Personal care packages are available with medical support, but volunteers of the Good Neighbours scheme fill the gaps by promoting independent living, helping to bring a bit of the outside world into their homes with regular visits – especially if they're homebound and feeling isolated. We do this by help with weekly shopping, support to attend health appointments and support with accessing benefits and many other services. Our volunteers make a difference to older people's lives helping them to live in their own home as long as possible.
HOW MANY PEOPLE ARE WE TALKING ABOUT?
We have currently 120 service users living in the city of Peterborough, with the support of 65 volunteers. We would not place a volunteer with service users who have more demanding needs, medical or physiological, in cases like this our small management team would make regular visits. Demands for our services are growing, putting pressure on us to continually increase the number of volunteers we have.
DO YOU HAVE A WIDE RANGE OF VOLUNTEERS?
It's very broad. We get people of all ages, from 18 upwards, and even some service users who have been helped in the past and now find themselves able to help as a volunteer. I think our oldest are well into their 70s. Some are unemployed or looking for employment, some already in a caring profession – all different. Volunteers come from all walks of life but one thing that unites them all is that they find the work challenging, rewarding and varied. The demand is such that there are always more older people we'd like to visit, however, we do offer a mid-way service – 'Caring Calls' – which is regular contact by phone once or twice a week rather than personal visits.
THE SALVATION ARMY OBVIOUSLY HAS CHRISTIAN FOUNDATION, BUT DO VOLUNTEERS NEED TO SHARE THOSE BELIEFS?
The service user or the volunteer do not have to be a member of The Salvation Army or have a religion. However, all volunteers agree to accept and respect the Army's principals and understand when visiting the public they are seen to be our ambassadors for the Salvation Army.
MANY PEOPLE ASSOCIATE THE SALVATION ARMY WITH CHRISTMAS – IS IT A BUSY TIME OF YEAR FOR YOU?
A lot of people say to us Christmas begins when they hear the Salvation Army band playing in the city centre! But yes, Christmas is our busiest time. We donate around 1000 toys to less fortunate children around the city along with hampers to go out to needy families. On Christmas Day volunteers and officers will be cooking and serving lunches for around 120 older people who would be spending Christmas on their own, but who can join us for a full Christmas lunch with an afternoons entertainment. But throughout the year we have people calling in daily requesting food parcels, a shower, a wash or replacement of clothes and many other needs. We are actually the second largest social service in the world, and own and manage our own hospitals, hostels, schools and emergency service vehicles worldwide. If there is any challenging situation, we are there, right at the front, offering comfort, help, a chat, warmth etc. We're continually helping people with drug and alcohol problems, serving meals and beds in our hostels, helping in war situations or crises, support for young people on the streets right across the globe We are proud that 80% of this work is carried out by volunteers. These volunteers really are seen as a godsend.
By volunteering for The Salvation Army's Good Neighbours scheme, you can help. Salvation Army volunteers support the elderly in many ways, including visiting people in their own homes for a cup of tea and a chat, visiting older people at home to help complete forms and assist with paperwork, help with shopping and help with attending doctors and hospital appointments.
If you think you can help, please contact Colin Wise, Volunteers Development Officer, at The Salvation Army 1203 Bourges Boulevard, Peterborough. ■ Phone 01733892013 or email  
This piece has been supported by Peterborough-based Perkins Engines Company Limited, one of the world's leading suppliers of off-highway diesel and gas engines.
Leave a Reply