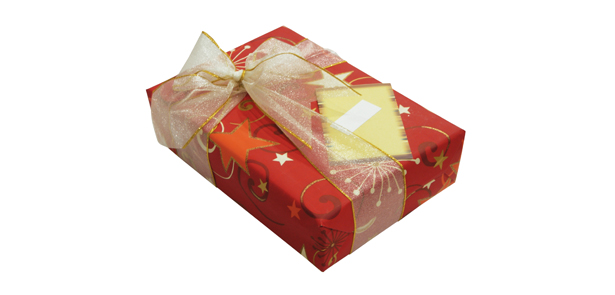 For the third year in a row, The Queensgate Gift Tree is back in partnership with local charity, Spurgeons, to make sure children in Peterborough receive a gift this Christmas...
The Queensgate Gift Tree is an initiative which ensures children that may not otherwise receive anything, will have a present to open on Christmas morning. Last year, the people of Peterborough showed how generous they are when 1,647 presents were donated. So far, over 150 more gifts have already been donated compared to this time last year, so Queensgate and Spurgeons are hoping to beat the total for 2014!
The Queensgate Gift Tree is situated at the customer information desk on the upper mall. Each tag represents a child that Spurgeons works with; it is either pink for a girl or blue for a boy, with the child's name and age on it. Shoppers can choose a tag and buy a present for that child, then hand it in at the information desk unwrapped. The final day for donations is Sunday, 20 December so that Spurgeons can ensure all gifts are beautifully wrapped and ready to be delivered in time for the children to open on Christmas Day.
"Christmas is a time for giving and what better way to do that, than to give a gift to a child that may not otherwise receive one?" says Mark Broadhead, Centre Director at Queensgate Shopping Centre. "This is such a thoughtful initiative which we are delighted to have in the centre. Everyone was so incredibly generous last year so we're hoping that this year will be the same, if not better!"
Sally Chalfont, Community Engagement and Volunteer Co-ordinator for Spurgeons, says: "We at Spurgeons would like to thank all the kind-hearted Queensgate Shopping Centre customers for their generous gift donations. By working together, we can make this Christmas a little more special for the children that need our support and try to make this magical time of year a great deal happier for them."
Spurgeons is a national children's charity supporting children and their families for almost 150 years. Spurgeons delivers around 100 services across the country, including children's centres and projects to support young carers, teenage parents, and children and young people.
Leave a Reply