The Mayor's charities: Age UK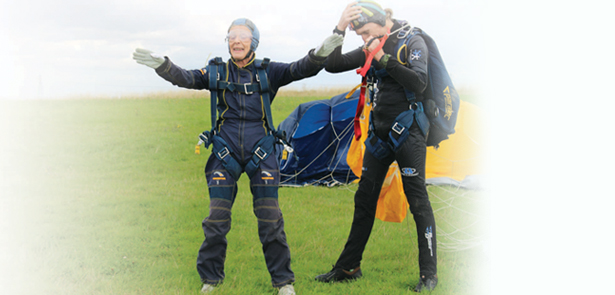 Each year the Mayor of Peterborough selects a small number of charities to support through his or her office. In partnership with Perkins Engines, we turn our webpages over to the charities chosen by current Mayor, John Peach
Age UK Peterborough was set up in September 1957 as Age Concern Peterborough, operating in and around the city. Today we remain an independent, truly local charity, responsible for raising our own funds, with all monies raised in Peterborough being spent here to help local vulnerable older people.
We offer practical services which make practical differences to older people across Peterborough – Age UK is for all of us, because age is a part of life. Our aim is to help older people to avoid social isolation, the feeling of loneliness, to have enough money to live on, enjoy the best possible health, have a voice in the community and remain living independently at home. Our local over 65s population is expected to grow considerably by 2020, so we need to be ready to work with the diversity of our growing city – to recognise and be ready to serve the changing needs of our older community.
We currently support around 6,000 local older people, with a range of services and support aimed at helping them to remain independent at home and try and make later life a fulfilling and enjoyable experience. These include: Information & Advice, Advocacy, Befriending, Friendship Clubs, Gardening & Home Support, Day Care Home Checks. Our work reaches across the generations – with support directly to those that need it and we are here to help, support and guide friends and family. One of our key messages which we know local people value is that we are a local charity 'raising local funds to help local people'.
Did you know that just £5 pays for a befriender visit for one hour, and £250 pays for a one hour visit per week for a full year?
GET INVOLVED
Volunteer with us – join our wonderful band of over 200 local volunteers – they are a willing and talented bunch, volunteering across a range of services and activities, such a Befriending, helping at social groups, assisting at fundraising events and of course, administration and service delivery.
Fundraise with us – as an individual or as an organisation. Make a donation – donate a raffle prize or an auction item. Hold an event or take part in one of our challenges.
Join our campaign – Help us combat loneliness locally – we believe that No One Should Have No One
You can make a donation or hold an event to raise funds for this campaign – find out more at https://campaign.justgiving.com/charity/ageukpeterborough/combatloneliness
RISE TO THE CHALLENGE Why not try something new and raise funds to help us offer more support to more people? From the adrenaline-fuelled to the insane and endurance-based there's something for everyone – challenge yourself or challenge a friend! ● Insane Terrain – Sunday 10 April ● Tandem Skydive – on a date to suit you ● Great Eastern Run – 9 October ● Fire Walk – 8 October ● To find out more or register for any of these events contact us on 01733 564185, or go to www.ageukpeterborough.org.uk
Leave a Reply