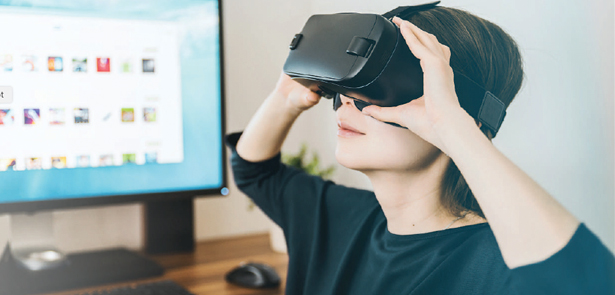 Peterborough's digital future has arrived, says Rebecca Stephens, Peterborough city development manager, CityFibre
A new year is both a time to reflect and a time to look forward. Now that we've closed the book on 2018, Peterborough finds itself ready to embark on a bright new chapter – one that will see the city transformed to become a true digital leader not only in the UK but across the globe. 2019 is very much Peterborough's time to shine. After all, this is the year in which significant investment will begin to make a genuine difference to the lives of people in every area of the city.
Rewind to March of 2018, when CityFibre revealed that Peterborough was to become the second location in England to benefit from its 'fibre to the premises' project, in strategic partnership with Vodafone. We announced that gold standard full fibre connectivity would be made available to almost every home and business in the city – with at least £30m private investment as part of our wider plans to bring full fibre to five million premises across the UK by 2025. The ambitious project builds on CityFibre's earlier work in Peterborough, which began when we struck a strategic partnership with the forward-thinking city council. Since that partnership was announced around five years ago, we have connected more than 100 public sector sites – with a vast number of private businesses already using full fibre to transform their operations and bottom line. But it is the expansion of our network that truly captures the imagination and will propel Peterborough into the upper echelons of connected cities. Construction work has been underway for months and now, for the very first time, households are seeing first-hand how full fibre can make a colossal difference to life at home.

A game-changer for residents
Fundamentally, full fibre will provide people with next generation, gigabit-capable digital connectivity. Not only will the speeds be eyewateringly fast, but the connections will be far more reliable than current 'fibre' options which actually make use of old-fashioned copper cables for part of the journey. But full fibre is about so much more than raw speed – it is the key to unlocking a brighter future and transforming how we live, work and play. Not only will it become fuss-free to stream all the entertainment you want – across multiple devices – but it will be also possible to do things like integrate smart home tech, monitor loved ones' health remotely and work from home with ease.
Paul Hinch-Worman, one of the first customers to take the service, via our partner Vodafone, is delighted with his connection: "The first thing I did was to check the speed and watching the little needle SMASH into back end of the dial was impressive to say the least. Blown away by how fast this is… best internet we've had so far!" Of course, full fibre's impact extends far beyond the household. Peterborough's businesses now have the platform they need to be more innovative and productive, the city will see increased inward investment and we will experience a significant boost to the local economy. That boost was made clear via a study from economic consultancy Regeneris, which looked at how Peterborough's economy is likely to benefit from full fibre connectivity across a 15-year period. The numbers are startling.

A transformative investment
Peterborough's homeowners and wider property market can expect to reap huge rewards. Up to £45m could be added to the value of local homes, as access to reliable, high speed broadband becomes ever-more critical to buyers. Around £54m would be unlocked in business productivity and innovation, while £25m in growth could be driven from new business start-ups in the city. Crucially, CityFibre's network roll-out itself is expected to drive £300m in direct economic growth. We don't have to look fifteen years into the future to know what impact full fibre will have on Peterborough though. St John's Church School in Orton Goldhay is already connected to CityFibre's full fibre network and pupils there are reaping the rewards.
Simon Hollingsworth, business and innovation manager at the school, said: "We now have a Chromebook device for each child in every class which means they can access programmes and information almost instantly. It takes just six seconds to get up and running which is brilliant and allows more time for teachers to dedicate to teaching." The full fibre connection has also enabled young students to learn how to code – a vital skill in today's economy. "Without ultrafast connectivity to underpin these technologies, we would struggle to deliver these programmes," says Simon. "Digital literacy is so important for the future; it's great to see how children and the wider community are embracing this across Peterborough."

The future is here
That one example shows that full fibre is about much more than speed, with the connectivity giving people the opportunity to do things they never previously thought possible. For Peterborough the investment we have made places it at the heart of the UK's longneeded digital revolution. As it stands, only around six per cent of premises in the country have access to full fibre. That is something we are determined to put right, and the main reason why CityFibre has set a target of delivering full fibre connectivity to millions of premises over the coming years. The rollout is well underway and in 2020 we will have brought our network within reach of almost every home and business in the city – a milestone which is sure to delight residents and businesses.
This is a truly exciting time. Faster, more reliable broadband has the power to transform our lives completely: from utilising the latest tech and entertainment systems at home to having safer streets thanks to Smart City projects or unlocking greater productivity and innovation within businesses. The possibilities are endless. Peterborough can proudly say it is leading the UK into a new digital age – and we are proud to be part of that journey.

So what is 'full fibre'?
The UK's biggest broadband providers crow about superfast 'fibre' broadband services, but the reality of what they're actually providing might surprise you. When broadband providers talk about fibre, what they're probably selling is fibre to the cabinet (FTTC). With FTTC, you're paying for fibre cable to carry data at lightning speeds… but only as far as the local data cabinet. From there, comparatively slow and unreliable Victorian-age technology – copper cabling – completes the journey to the premises. Full fibre is the real deal.
With full fibre, there's no outdated copper wire involved. Instead, fibre connections are used for the entire length of the journey. It can mean the difference of downloading the latest movie or video game in minutes, rather than hours. Simply put, it's exactly what most people think they're buying when they sign up for 'fibre'.

Find out more ● To register your interest in full fibre connectivity for your home visit: www.vodafone.co.uk/gigafast ● To find out more about the Gigabit City infrastructure in Peterborough visit: www.cityfibre.com/peterborough or follow @GigabitPboro
Leave a Reply