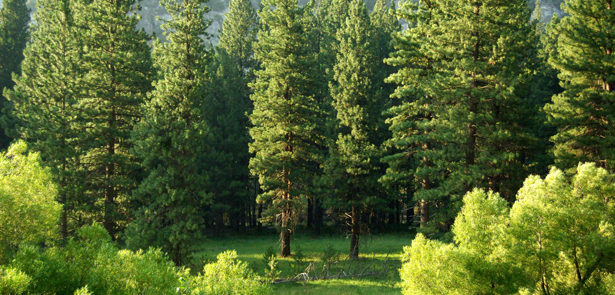 Peterborough-based environmental charity PECT provides an insight into how Coronavirus might affect the fight against climate change
Spring 2020. Who could have predicted, just a few months ago, how much our world would be turned upside down with the arrival of COVID-19? The world is battling this new pandemic. Everything we know, and love, now seems that little bit more precarious. Life is changing, and we can't predict when 'normality' will resume. Enforced home isolation has become the chosen path of many governments, as a way to avoid face-to-face contact in order to slow the spread of the virus. As a grassroots charity that works directly with people to educate, build awareness, and encourage action on climate change, we've had to temporarily reassess and change our delivery methods to ensure the safety of our staff, volunteers, and the organisations and communities we work with. However, the fight against climate change remains as vital as ever.
Life as we know it
If the Coronavirus pandemic reveals anything, it's how fragile our systems and ways of life can be. The speed at which the virus has spread across the globe has been hastened by the way in which we live and consume. As a species, we are putting too many pressures on the natural world with damaging consequences. Globally we are using more resources than the planet can renew each year. This means that we are emitting more carbon than the oceans and forests can absorb, we are catching more fish, felling more trees and consuming more water than the Earth is able to produce in the same period.
And the health of our planet has direct consequences for our health too. Aaron Bernstein, at the Harvard School of Public Health in the US, says: "The separation of health and environmental policy is a dangerous delusion. Our health entirely depends on the climate and the other organisms we share the planet with." (The Guardian, March 2020) Perhaps this crisis offers the opportunity to focus on sustainable and long-term transformation of the way we live and work, to help avoid the next global emergency: "Be it due to immense environmental pollution, massive distinction of biodiversity leading to grave impacts on the global food production, water shortage, energy crisis, extreme weather events or everything combined." (F20, March 2020)
Once the spread of Coronavirus starts to slow, the world will not simply return to normal, it will be forever changed. We need to focus on initiatives to make our communities and businesses more resilient: such as tackling pollution, looking at renewable energy, changing our food systems and the materials and products we use.
Two steps to take
1. Support environmental action PECT aims to play a part in tackling eco issues through delivering projects of local, regional and national significance that make a real difference to the environment and people's lives. Donate, sign up to the newsletter, download free 'Nature's School' home education resources, discover home energy top tips and much more at www.pect.org.uk
2. Become a greener business Investors in the Environment (iiE) is a national environmental accreditation scheme. It is designed to help organisations save money, reduce their impact on the environment, and build long-term resilience. Become a member online at www.iie.uk.com
Looking at long-term behaviour change
The events of spring 2020 have caused an unprecedented time of anxiety, financial instability, and social isolation. However, it has also brought communities together and highlighted wonderful acts of kindness. We are all rediscovering the simpler things in life. Consumerism and the thrill of adrenaline-packed activities have been taken away from us. Instead we have felt the wonder of simply watching springtime unfold in our gardens. We have enjoyed seeing new plant growth, birds nesting, and spent time on family bug hunts in the garden. And we will never again take for granted a hug from a friend or seeing the joy in different generations socialising together. The crisis has had a massive impact on changing people's everyday patterns and behaviours, and this has had effects on the environment too.
The global economic slowdown and lack of travel caused by the coronavirus crisis is on course to deliver the steepest annual fall in CO2 in history, with a larger reduction in emissions expected than during World War II. (Carbon Brief, April 2020) Perhaps when we come out of this, we can continue to appreciate the simpler things, and even alter the way we live our lives in the long term – which will have a marked effect on climate change too. We can manage without our air travel, we can rediscover the skills of home baking, making and mending, and for some of us we can even work from home several days a week.
Perhaps this is the start of a revolution in home working and a step-change in climate action from organisations in the long-term? Our world could be improved through looking at and amending our everyday ways of living that we normally don't question. Self-isolating can help us appreciate the great outdoors – our wonderful woods, fields and parklands right on our doorsteps. For in a crisis, nature continues as normal. There's comfort in that.
Photo by Matt Artz on Unsplash
Leave a Reply