Take time to get soul happy!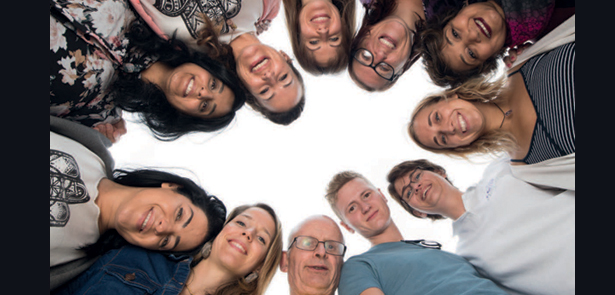 Kim Coley, founder of the (non profit) Soul Happy Wellbeing Centre in Peterborough on how we can connect more with ourselves and with others
Free HUGS anyone?
You may have seen the quote: 'We need four hugs a day for survival, we need eight hugs a day for maintenance, we need twelve hugs a day for growth.' I doubt that there is any official research to validate that statement, but there is a lot of research to prove the health and happiness the value of hugs. Hugs increase healing, increase our happy hormones (oxytocin and serotonin), relaxes muscles; makes us feel safe, lowers blood pressure and stress, as well as help us feel more connected… The list goes on. Think about all the medications we take to address these same issues, yet hugs have no negative side effects, unless you hug a stranger who doesn't want to be hugged.
● CHALLENGE 1: Get your 12 hugs a day! Let's not wait until National Hugging Day (21 Jan) to get our fix, lets try and hit our 12 a day hug target now. Send your hugging photos and videos in to us or hashtag #SoulHappyHugs to start the new hugging craze! If you want more hugs, and aren't around many huggy people, need some hugging support and encouragement or simply want to join Soul Happy's 'Pay It Forward Tribe' for an afternoon connect with us or on our Hugathon below.
● CHALLENGE 2: Pay it Forward –Festive Hugathon in the City Centre! For those wanting to open their hearts and connect to your fellow citizen on a deeper level, this goes out to you! On December Saturday 9 and Sunday 17 December 1-3pm, we want to help the people of Peterborough hit their 12 a day hug target. As the nights draw in, lets give the extra heart warming hugs out! We are going out to the city centre with our Pay It Forward Tribe and any volunteers. We need a group of at least 12 huggers! Come and join us to give the hugs, or some and find us to receive some hugs! Its a win-win either way!
Meet the Soul Happy experts
We talk to some of the Soul Happy Tribe as they tell us about some of the therapies and treatments they offer.
Nicola Sparks
Reflexology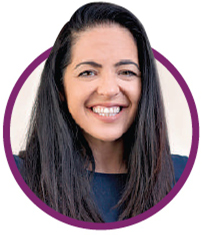 Reflexology is based on the principles that our bodies are mapped by channels of energy, or 'qi'. We feel pain or generally unwell when the flow of that energy is blocked in some way. As your reflexologist I massage your feet with organic creams or oils a little to relax you before we start, applying pressure to a range of particular points. Your body can be 'read' via your feet through crunchiness or soreness that can indicate a possible issue with the related organ or body part – gentle pressure is applied to trigger the body's healing processes. Some of the benefits of Reflexology: ● Can relieve and prevent headaches, chronic pain, constipation, digestion and insomnia. ● Can assist with the rebalancing of the bodies hormones and menstrual disorders. ● Can help with conditions such as stress and stress related conditions, depression, anxiety, IBS & migraines. ● Can help bring your body/mind back to a state of homoeostasis and well-being.
Henry Godfree
Sports Therapy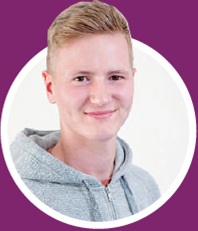 Aside from treating injuries, sports therapy produces overwhelming benefits physically, physiologically and psychologically. The American Massage Therapy Association (AMTA) have proven that massage acts to improve performance, reduce pain, prevent injury, encourage focus and shorten recovery time. Did you know that some of the psychological benefits of sports massage include reduction of stress, tension and anxiety while promoting relaxation by activating your parasympathetic nervous system? Where does Sports massage fit in? Simply put, it's the 'assessment' of your body and how it's working; identifying areas that are potentially problems and the areas that are compensating for them. Research shows that massage reduces inflammation and promotes the growth of new mitochondria (the energy-producing units in the cells). With Sports massage, I take clients on the journey from where they are to where they want to be, with a clear understanding on what their bodies are doing and why, with the goal of improving their quality of life and freedom of movement.
Helen Baker
Essential Oils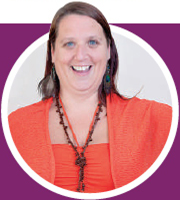 Essential oils are more than just 'scents' or 'fragrances'. 100% pure and natural essential oils offer a wide range of therapeutic properties that span far beyond their 'scent'. Many essential oils are anti-bacterial or antiviral and some essential oils like Roman Chamomile contain constituents that act as a natural sedative and peppermint is a natural anti-inflammatory. In the field of holistic therapies, essential oils are often selected not only for their particular aroma (i.e. floral, earthy, herbaceous, etc.) but also for the specific constituents and therapeutic properties that they possess. I teach FREE classes as well as 1-2-1 consultations.
Melanie Healy
Indian Head Massage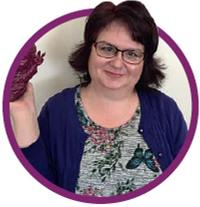 Indian Head Massage is based on the Ayurvedic system of healing and has been used for over 1000 years – a treatment that concentrates on massaging with toxic free and 100% natural oils, using pressure points on the head, neck, shoulders and upper back has many uses physically, psychologically and emotionally. I have many clients who come to me for this treatment and have found it beneficial in so many ways: ● Relieves muscular tension and physical and emotional stress ● Promotes relaxation and can help with insomnia and disturbed sleep ● Helps improve mobility by unlocking restricted joint movements ● Helps to relieve headaches, eyestrain and congestion such as sinusitis and tinnitus ● Can be an antidote to stress anxiety and depression ● Can improve clearer thinking and concentration. Indian Head Massage has many other benefits, above are just a few. Please contact us here at Soul Happy and we can chat and find the right treatment for you!
Soul Happy Wellbeing Centre Peterborough, 18 Cowgate, Keebles Alleyway, Peterborough, PE1 1NA. Phone: 07814 393099, email
Leave a Reply