#SummerFun | Oundle International Festival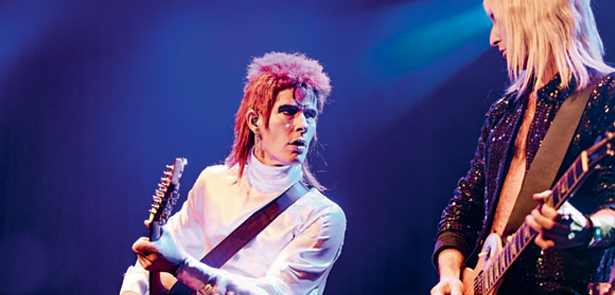 Now in its 33rd year, the Oundle International Festival provides a fantastic opportunity to see internationally recognised performers on a local stage, featuring world class musicians, rising stars and successful authors. But it's also a great family occasion, with local performance groups and artists, Oundle Open Gardens, film screenings and live music, theatre, walks, talks, and art that everyone can enjoy. And with a vibrant Fringe Festival bringing the streets to life in the lead-up week, and Oundle Food Festival teasing the tastebuds, Oundle is clearly one of THE places to be this summer...
Here's our pick of family-friendly events…
● Oundle on Show – 8 & 9 July
Over the weekend of the 8 & 9 July, many of the town's venues will present a showcase of the area's local artistic, musical and horticultural talents. Recitals and recitations by local amateur performance groups, including Oundle's Gilbert & Sullivan Players, Corby arts organisation Deep Roots Tall Trees, the Northampton Male Voice Choir, poetry group Anthology and the area's Primary Schools Cluster Orchestra will take place throughout the weekend. Also, the Nene Valley Artists will be exhibiting in the Yarrow Gallery as part of the Peterborough Open Art Studios. On Sunday 9 July, many of the town's gardeners will open their gates for visitors to admire their lovingly tended green spaces. The weekend will be rounded off by a proms-like concert by the town's fast becoming infamous orchestra, the Rusty Players of Oundle, which will be followed by a tea worth waiting for! Supported by the Northamptonshire Community Foundation's First for Well Being fund, Oundle on Show aims not only to generate entertainment, but also to promote involvement in the groups involved.
● Outdoor Cinema: Back to the Future – 8 July
After its successful first outing last year, the Outdoor Cinema returns to Oundle Wharf on Saturday 8 July with a screening of this (timeless?) 80's family classic. ● Illyria: The Emperor's New Clothes – 13 July Festival favourites, Illyria, the Equity compliant Outdoor Theatre company return to Barnwell Country Park on Thursday 13 July – with their sell-out production of this Hans Christian Anderson's much loved tale. ● Party at the Wharf Featuring: Absolute Bowie – 15 July The 2017 Festival will go out with a bang on Saturday 15 July with the area's "party of the year" at the Oundle Wharf. Headlining is the entertaining David Bowie cover band who faithfully recreate the music (and stage presence) of the Starman himself. The evening entertainment also includes the livemusic of Lincolnshire rockabillys, The Houndogs, with popular Oundle band, Disarray in support. An array of food, drink and entertainments will be on offer for all to enjoy. This jewel in the Festival's crown is a brilliant way to bring the nine-day celebration of the arts to a close.
● Oundle Food Festival Street Market – 24 June
The Oundle Food Festival has become a highlight in local foodies' diaries, and the jewel in the Food Festival's crown is the Street Market, when over 75 stallholders will gather in Oundle's town centre on Saturday 24 June. There are also events, special menus, produce launches and offers in the week before the market, all of which provide chances to learn about the food and drink that is lovingly created in the region and to meet those who grow, raise, cook, bake, brew, distil and make the many treats on offer. With music and dance from the Oundle Fringe Festival, street entertainment from Corby's Balls Up Juggling Club and games from the World Conker Championships, it is a day which is enjoyed by visitors of all ages. Many stallholders – such as Yum Yum Tree Fudge, New Lodge Farm, Munchy Seeds, Profumo Coffee Company, Riverford Organic Delivery, Saxby's Cider, Lincolnshire Poacher and many more – will be back by popular demand, but there will be plenty of new delights to sample, including Amy Jobe's burgers and wraps, made with beef from her home-reared Lincoln Red cattle, Melt'on Ice Cream with their range of luxury ice-creams, Macaron Marlo's handmade French Macarons, Taartie's delicious doughnuts and Nassington based Jar & Spoon's pickles and preserves. Full stallholder listings are available on the Food Festival website. The fun will continue into the evening at the Oundle Fringe Festival's Ceilidh, held at the Queen Victoria Hall, with music from the brilliant Five String Thing (see Fringe Festival box).
● For full details, visit: www.oundlefoodfestival.co.uk
Other main festival highlights include
● The Ronnie Scott's All Stars – 7 July
Uplifting jazz, amusing tales and rare archive images straight from London's world famous club.
● European Union Chamber Orchestra – 8 July
This prestigious orchestra perform in the Oundle School Chapel with horn soloist and BBC Young Musician of the Year 2016 finalist, Benjamin Goldscheider. The programme will include Mozart's 4th Horn Concerto, Elgar's Serenade for Strings as well as the premier of a piece for horn and orchestra written by British composer, Diana Burrell.
● Reverend Richard Coles in conversation – 10 July
Local vicar, national broadcaster and (ex) international pop star 'in conversation' with local author Adam Begley in the Stahl Theatre.
● The Bach Walk – 11 July
The ever popular walk, inspired by JS Bach's 560 mile journey to hear Buxtehude play the organ, involves a gentler (and shorter!) stroll between Lowick and Sudborough. Tickets include the chance to visit the stunning gardens of The Old Rectory in Sudborough and to hear recitals by Luba Tunnicliffe on viola and Oliver Wass on harp in the churches of each of the aforementioned villages.
● Encore Screening: Il Trovatore – 12 July
Verdi's riveting masterpiece, starring Plácido Domingo and Anna Netrebko, screened in the Stahl Theatre. ● The Budapest Café Orchestra – 13 July Vibrant, energetic music at the Stahl Theatre, inspired by gypsy and folk from across the Balkans and Russia, led by violinist Christian Garrick (whose evocative playing was heard on the soundtrack of Poldark).
● Ruisi Quartet – 14 July
Winner of the Royal Philharmonic Society award for Young British String Players in 2015, playing quartets by Mozart, Beethoven and Schubert, as well as Haydn's Op 50 No 1.
● Further information and tickets are available on the website, by calling 01832 274734 or by visiting the Oundle Festival Box Office, 4 New Street, Oundle, PE8 4EA www.oundlefestival.org.uk facebook.com/oundleinternationalfestival @oundlemusic
Oundle Fringe Festival 30 June-7 July 2017 (and a bit before that…)
Visit Oundle during Fringe Week and you'll find the town buzzing with entertainers of all kinds in the town's pubs, hotels, cafes and streets. From tribute bands to poetry, blues to rock, comedy performances to choirs, storytelling to swirling and kicking dance teams, it's a fantastic week of entertainment and nearly all events are free. Take your pick from the world's only Anglo- Latvian zydecajun ceilidh band Ock 'n' Dough, stories and folk from Aldous Pinch, rock from Oundle band Desperate Measures, bluegrass from Fringe favourites The Down County Boys, folk from Lincolnshire band Pennyless, classical and flamenco guitar from Steve Bean, singing from Rushden's NN10 Community Voices and much, much more. There are three ticketed events to help toward running costs. The Fringe's first ever Quiz Night is on 23 June (tickets £5); on 24 June there's a ceilidh with Five String Thing (£7) after Oundle Food Festival, and on 30 June you can learn to jive then dance away the rest of the evening to rock 'n' roll, rhythm and blues band One Eyed Cats (£7). Tickets from Oundle Box Office, www.oundle festival.org.uk. All other Fringe events are free.
● For the full programme, updates and latest additions to the line-up of performers, see www.oundlefringe.org or the Oundle Fringe Facebook page.
And don't miss…
● Lunchtime Recital Series – 7-15 July
Throughout the week, lunchtime recitals will be given by those in the early stages of their professional careers, including saxophonist Robert Burton who was Oundle's Young Musician of the Year 2016; Guy Cutting, a talented young tenor who will sing songs from the first half of the 20th century; Francisco Vilar, an award winning pianist whose beautiful programme will include pieces by Schumann and Debussy; and the Minerva Piano Trio, who will take a break from being the Young Artists 2016/7 at St John's Smith Square to perform in Oundle. Internationally renowned organists, tutors on the course which runs concurrent with the Festival, will also perform delightfully diverse recitals throughout the week.
Oundle International Festival
7 – 15 July
www.oundlefestival.org.uk
Leave a Reply