Successful Sustrans project gets Peterborough on the move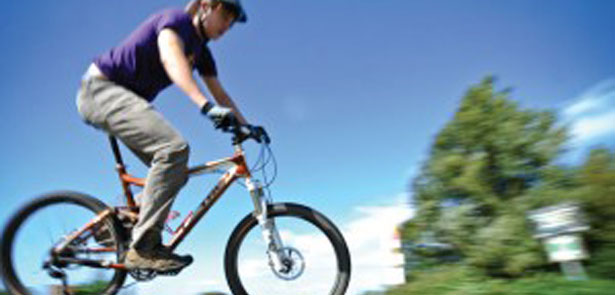 Sustrans is working with Peterborough City Council to deliver phase three of a project that is helping local people travel more sustainably
The innovative Personalised Travel Planning project has already helped people living in Werrington, Gunthorpe, and the Ortons. Now, the scheme is rolling out in the east of the city where a further 6,500 homes will have the opportunity to receive support to make smarter, healthier, money-saving travel choices.
To date, the project has achieved significant success with high numbers of people using the car less often after receiving the help and advice on offer: in Werrington and Gunthorpe, 31% of those surveyed after the project have reduced the number of trips made by car each week with almost 560 miles a week being switched to walking and cycling instead. In the Ortons, the change has been even more dramatic with 52% of those surveyed after the project cutting the number of single-passenger car journeys they take, equating to 578 fewer miles being travelled by car. Across both phases of the project so far, more than a fifth (21%) of people whom Sustrans contacted have increased the number of trips they make by bike. More than a third of people (36%) whom Sustrans contacted are choosing to travel by foot for shorter journeys (under 5 miles).
Bus use in a typical week has increased for 10% of those contacted. Overall, the amount of time spent on physical activity (cycling and walking combined) has increased for 35% of those contacted. Matthew Barber from Sustrans is delighted with the impact of the project, he said: "Our experience is that a lot of people are looking to change the way they travel and the changes people have made are not only saving them money, but it's great news for the environment too. Over the next five years Peterborough is now set to replace 787,426 car kilometres with journeys made by bike, foot or bus instead. This equates to an additional 652,820 walking trips and 193,378 more cycling trips and will save 151 tonnes of CO2, which fits well with the City's Environment Capital ambitions."
The project's success has also had a positive impact on health as people choose more active travel options. In financial terms this could save the NHS more than £2million. Cllr Nigel North, Cabinet Member for Environment Capital for Peterborough City Council said: "I'd like to thank all those residents who have taken part in the project so far. The success is down to their efforts. The areas we selected to take part in the project traditionally had higher levels of car use, despite having a fantastic network of footpaths and cycle ways. It's great that people have been helped to make greater use of these facilities and see more of the city."
If you live in Eastern Peterborough look out for the team from Sustrans until the end of July 2015. The Personalised Travel Planning project is being funded through the Department for Transport's Local Sustainable Transport Fund.
Leave a Reply