Stand Up for Peterborough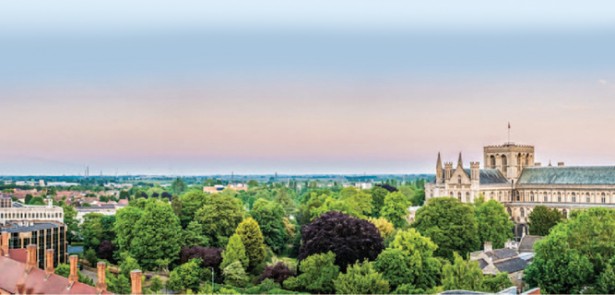 Is Peterborough being short-changed? The city's leaders believe so and have launched the Stand Up For Peterborough campaign in a bid to lobby government for fairer funding. But they need your support to succeed
How can YOU help? Details at the bottom of the article!
It's arguably local authorities that have taken the brunt of recent cuts. Many local authorities receive a proportion of their funding from central government, in the form of the Revenue Support Grant. Peterborough's grant had dropped precipitously in recent years, from £55million in the financial year 2013/14 to £15million for 2018/19. The grant for 2019/20 is slated to be just £10million, representing a cut of more than 80 per cent in seven years. For the City Council enough is enough – now is the time to stand up for Peterborough and explain to government why the city deserves better.
Not adding up
David Seaton is Cabinet Member for Resources at Peterborough City Council. His role is to balance the council's budget, so that what comes in tallies with what is being spent. In recent years this has become an increasingly challenging task, particularly at a time when the demand has soared for the very services the council provides. 'The biggest demand on the council's budget is adult social care, which comes to around £46million,' explains David. 'Coincidentally the fall in our Revenue Support Grant over five years is £45million. The other big challenge is homelessness, which has gone up something like 200 per cent in just two years. That's obviously causing us some problems and if the trend continues over the next three years we'll be looking at a cost of around £6million to address that.' Peterborough is one of the fastest growing city in the country, testament to its booming economy and attractiveness as a place for inward investment. But this success has only added to pressure on council services.
'Between the 2001 and 2011 censuses Peterborough's population increased around 18 per cent to 183,000. We now reckon it's close to 200,000,' says David. 'This comes with pressures on, for example, school places, which increased by 13 per cent in the last four years alone.' Over the next three years the council has budgeted an additional £45million to fund more school places, at a cost of around £4.5million in debt repayment and interest.
Mind the gap
The council plans a 4.99% increase in council tax for the coming year, with the average council tax bill rising by £61. Increases of 1.9% are planned for the following two years. If the council was to cover its budget gap through council tax alone, residents would have seen an increase of 28%, or £360 this year, rising to a 60% increase in three years' time!
'Public heath spending in the city is £57 per head, but the national average is £59 and in Westminster it's £128! We're the 14th most deprived unitary authority in the country but are the worst funded local authority for the level of deprivation we have.' Social care costs continue to spiral. As well as care for the elderly, the council has seen a big rise in childhood referrals – up around 10 per cent in the last few years – due in part to high profile national cases such as Baby P. The cost of referring a child to a secure unit can cost anywhere up to £0.25million a year. Many of these budgetary pressures are unique to a rapidly expanding city such as Peterborough.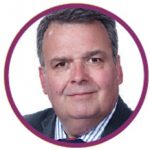 Business minded
The council has worked hard to bring in more income to sustain the services it provides. One example is the city's libraries. Not only have we managed to keep all of the libraries open, we have extended opening hours through the use of technology in the form of cards to gain access. The council developed the software behind this, which means that every time another council takes on this service we receive a payment of £50,000. Another example is our work in procuring a highways contract with Skanska. Another council is now interested in adopting our model and as we put in the initial work we stand to take a fee of around £110,000.
David Seaton, Peterborough City Council Cabinet Member for Resources
Lean and keen
Funding for the council also comes from business rates and council tax. The city's council tax is the fifth lowest of any unitary authority – about £123 less than average. 'We took the decision a number of years ago to avoid charging taxpayers any more than we had to. We also decided to run the council on a very low level of reserves; other councils put aside huge amount in their reserves, but we decided not to.' David stands by the council's decision to freeze council tax in four out of the last seven years: 'It was the right thing to do at the time. Public opinion was that we should freeze council tax and take the Revenue Support Grant from government, but I don't think anyone saw the subsequent deep cuts coming.'
John Holdich, Leader of Peterborough City Council agrees: 'One has to accept that when the coalition came to power there was no money left in government and a certain amount of restructuring of finances was necessary. Councils have played their part in doing that, but we'd never have thought government would still be doing this seven years later. If every council had saved what we have then they must have made a huge difference to the national exchequer!'
One of the ways the council has responded to the cuts is to become both more efficient and entrepreneurial. Councils across the country have had to pool resources, streamline systems and develop a business-like approach. Peterborough has achieved this by partnering with private companies to generate income and opportunity – the Fletton Quays development is perhaps the highest profile example. The council has taken on legal and planning work for other councils. It's invested in a waste-to-energy plant that will bring in an income of £2million a year. And it's even started managing road works for other councils.
'We've been very proactive in bringing in extra money,' says John. 'We've got other ideas to generate income and save money, such as modernising local government, but they are going to take two to three years to come to fruition.' Essentially this puts the council between a rock and a hard place: it needs the financial breathing space to fund its programme of modernisation, but the planned cuts will make it extremely challenging to set the wheels in motion. 'So what I'm saying to government is give us a bit of time to reorganise local government so we can save that money. We've gone very far, very fast. We just need a bit of respite while we regroup and move on to the next stage.'
Why the money's needed
● To account for the rapid increase in the city's population.
● To accommodate the council's significant investment in new, improved and extended schools.
● To reflect the significant extra demand on social care and to tackle the dramatic increase in homelessness.
● To transform public services through modernisation and by cooperating with other councils.
Fairer funding
Fairness is at the heart of the Stand Up For Peterborough campaign, which will lobby government to look again at the funding formulae it uses in a number of areas, including how Revenue Support Grants are awarded. The campaign isn't looking for the government to increase the total pot of funds, merely distribute it more fairly. The Department for Communities and Local Government (DCLG) is responsible for deciding who gets what, but much of the data it uses to calculate the levels of Revenue Support Grants is out-dated.
'They are still working on figures from 2010,' explains John. 'But in that time we've had a significant population increase, so the figures really don't reflect the city as it is today.' The disparity between stale data and today's reality doesn't get any wider than when looking at homelessness. This year Peterborough will receive £490,000 to help in this area, while Luton – a town of similar size and demographics – will get £2.7million. 'I'm not going with the begging bowl for more money,' adds John. 'I'm simply asking that government makes the money it's got fairer. Recognise what Peterborough has done and the challenges it has.'
A cut too far?
Access to fairer funding is essential if cuts to nonstatutory services are to be avoided. 'If you're going to have to make reductions then it's going to be on things like highway maintenance, grass cutting and so on, as well as a lot of the preventative work the council does,' says John. 'Yet if all that's left to cut is preventative services, you're simply storing up an expenditure problem for later on.'
'There's the potential for some quite unbelievable cuts. But if you want a successful city it's got to look clean, it's got to look right. A scruffy city would probably prompt the good firms we're trying to attract to go elsewhere. A city that's clean and tidy, where the grass is cut and the streetlights work has a sense of confidence about it.'
David agrees: 'Taking 20 per cent out of a total budget of £150million – you cannot deliver all of that from efficiencies and commercial income. I wouldn't want to speculate on the cuts. But it's the things we aren't legally obliged to provide that make Peterborough a desirable place to life. Things such as the support we give for the theatre, for sports services, youth services and so on – those are the things that we desperately want to preserve.'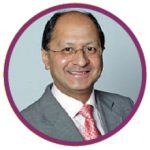 Let's make our case
Since 2010 local authorities have played a significant role in helping to bring the UK's financial deficit down by two thirds, this being the difference between the money raised in taxes and the amount that is spent. This is a considerable achievement, which means global financial markets continue to have the confidence to invest in the UK and help ensure our economy remains strong. As of April, however, Peterborough City Council will have seen the income it receives from its main central government grant reduced by some 80%. The Council has made a number of efficiency savings but with the city's population rising, the demand for services continues to grow. That is why it is important that our voice is heard in Westminster. Securing more funds will not be easy as funds are limited and there is strong competition from other local authorities. But we must set out our case, explain our circumstances and do all we can to obtain more cash for our community.
Shailesh Vara, MP for North West Cambridgeshire
Show your support
Support for the Stand Up For Peterborough campaign is building. All political parties have signed up, both MPs have agreed to take it up with government and John has been in discussion with the Local Government Association to progress the case for fairer funding nationally.
'I realise it's a Tory council and this is a Tory government,' says John 'but I believe we have credibility because up to now we've done what's been necessary without moaning. Now we need to ask that they look at a fairer funding situation for Peterborough. I'd be letting down the citizens of Peterborough if I didn't ask.' 'The success of the campaign is down to the reaction of the public,' says David. 'If they give us their pledges of support then it gives us the evidence to go to the DCLG and make our case.'
John is convinced that if everyone gets behind the campaign it could bring real results for the city: 'For our voice to be heard we need the support of as many people as possible from across the city – residents, businesses and community groups. If we get enough support the government has to listen.'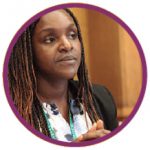 United we stand
We need to Stand Up For Peterborough because united we stand and divided we fall. This is an opportunity for our voice to be heard and if we come together as one that voice will be louder. Our budgets are being cut so dramatically. The effects that it will have on our services will be absolutely devastating. This issue crosses the party political divide – it's not about whether you are Conservative, Labour, Green, Lib Dem, Independent, UKIP – it's about our city.
Fiona Onasanya, MP for Peterborough
Stand Up For Peterborough
Peterborough needs your help! Here's how you can support the Stand Up For Peterborough campaign. All letters, emails and other pledges of support will be used to demonstrate the strength of feeling in the city.
● Write to the Leader of Peterborough City Council and pledge your support for the campaign Councillor John Holdich, Peterborough City Council, Bridge Street, Peterborough PE1 1HL.
● Post a comment on the Stand Up For Peterborough page on the council's website: www.peterborough.gov.uk/StandUpForPeterborough
● Use the Stand Up For Peterborough frame on your Facebook profile. Visit the website for more details.
● Other ideas from residents and businesses are welcome!
Leave a Reply