Stamford Senior Youth Theatre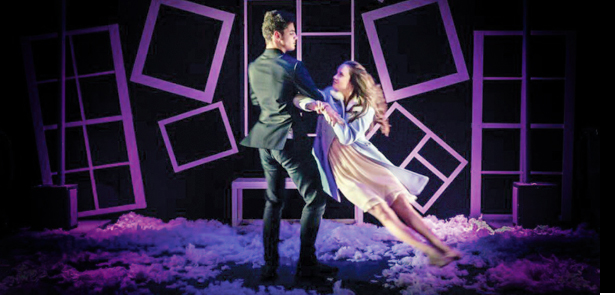 Senior Youth Theatre celebrates its tenth anniversary this year, and in just a decade the impressive company has continually punched above its weight. We talked to founder and leader, Mary Benzies, to find out more…
Ten years, that's impressive! How did it all begin?
When I first started, there were quite a lot of groups, but there was an older set of 16- to 19-year-olds who wanted to do productions specifically relatable to their age group. We put together something for them and it was a big success, so we decided we would continue producing original plays that were relevant to the age range of the group, and as we worked on material for them it became an opportunity for them to be part of something that was like a professional company.
In the past, we took plays and toured them all around the east Midlands for two weeks in July: the schools were still on but our students are Year 11, 12 or 13 (or even on a gap year between school and university) and used being part of the tour as their work experience, or had already finished school. These are young people who really want to be part of what we do and are considering it as a career, to go and study at a higher level. We've developed really good relationships with local schools and we have been working with them for years now, either bringing our plays to them or them coming to us; this year we're doing in-house plays where students will come to us and see the play in the morning and then take part in workshops throughout the afternoon.
Tell us more about your collaboration with Teenage Cancer Trust
This year we're working with the Teenage Cancer Trust, and it's brilliant when you can partner up and find a really worthwhile end goal. They got in touch with us because they were aware of the work that we do, creating original pieces. They had produced a short film called 'Other People' as part of their education programme, nationwide, but they wanted a way to explore the themes of the film, to do more than just have people watch the film and give feedback – they wanted schools and drama groups to use the film as stimulus for their own dramas. We are, I suppose, the pilot scheme for that. Teenage Cancer Trust have been so helpful in the research element of it, they have helped us with test cases, they were there at first readthrough – it's been a massive help for me writing the script.
Although we always produce work that is about issues relevant to young people, this one is particularly sensitive and it's important that we hit the right notes. We're very aware that we're working with schools in July that possibly have kids who are going through stuff like this or have gone through stuff like this. We just want to get it out there so people can chat about it, which is part of what Teenage Cancer Trust do, turning it into a discussion and getting people talking.
How can young people get involved with the Stamford Senior Youth Theatre?
We normally audition at the end of the academic year, in mid-July, to start the new academic year in September, and we run another set of auditions just before the academic year starts. But we do get contacted throughout the year, and we are often looking for members to slot in at the last minute.
● To find out more, visit www.stamfordartscentre.com/whats-on/allshows/ssyt-stamford-senior-youth-theatre/ or email
Leave a Reply