Spooky fun at Sacrewell this October!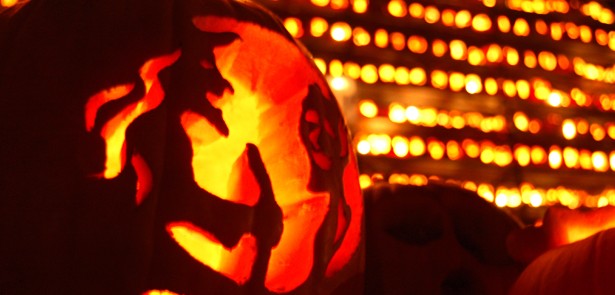 October is fast approaching and the staff at Sacrewell like to make the most of the dark nights and haunting holidays that go with it...
Join them from 17 October to 1 November for a two-week Spooky Spectacular half term, which for the first time this year features an autumn star party.
Sacrewell is once again teaming up with Peterborough Astronomical Society (PAS) for the star party on 17 October from 5.30pm – 9pm.
Marketing executive Megan Allen said: 'Having hosted two very successful star parties in February, we wanted to offer astronomers of all abilities the opportunity to see something different in the skies above Sacrewell in the autumn. The site is great for star gazing as it's so dark.'
Along with high-tech telescopes, PAS will also be running a projector show of the sky at night and doing talks on space-related topics, as well as dispensing advice to people who are looking at taking astronomy up as a hobby.
There will be a charge of £5 per person on the night and under twos can get in for free.
Spooky Spectacular!
And don't forget to visit Sacrewell for its Spooky Spectacular Half-term fortnight when the wicked witches of Wansford will move into the old farmhouse with a few of their creepy crawly friends.
Jump on a tractor ride to the house and take the tour of the witches' lair… but try not to get left behind because you might not make it out the other side.
The Spooky Spectacular half term is designed for younger children but there are a few surprises and activities that may make them jump.
Sacrewell is open from 9.30am – 5pm every day. Under twos visit free. Surcharges apply for Spooky Spectacular tractor rides.
For more details visit www.sacrewell.org.uk
Leave a Reply