#SummerFun | Sounds like summer!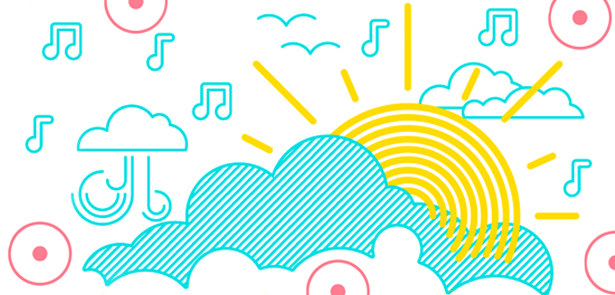 Summer is surely the best time to enjoy music, with lots of great opportunities to attend outdoor events, festivals and soak up street entertainment. Peterborough Music Hub is supporting a range of events this summer, with music at the heart of a great programme of activities
MusicMasterclass – and all that jazz!
The Steve Hession Big Band, in association with Peterborough's multi-award-winning musical theatre society, PODS, presents a gala concert in aid of The Young People's Counselling Service on Sunday 25 June at 7pm at the Key Theatre. The show will feature very special guests including West End star Donna Steele and the first ever BBC Young Musician Jazz Award winner, alto saxophonist Alex Bone. It promises to be a wonderful evening of song and dance from jazz standards to swing and pop.
As part of the preparations for this special evening concert, Peterborough Music Hub is offering a day of FREE workshops and masterclasses, working alongside some of the exciting professional musicians and rising stars involved in the evening performance. The sessions will appeal to all budding jazz musicians and instrumentalists – especially those at grade 5 and above.
Main tutors
● ALEX BONE (Saxes) – The very first BBC Young Jazz Musician of the Year (2014) and in 2016 he was voted the winner of the British Jazz Awards "Rising Star" by members of the public. Jamie Cullum and Nile Rodgers are ardent fans/supporters.
● JAMES DAVISON – Trumpet (currently lead trumpet with NYJO) – Winner of the Smith-Watkins Trumpet Award (2016), at the Royal Academy of Music, James is now pursuing a busy and varied freelance career based in London. He has performed with the BBC Big Band, The Syd Lawrence Orchestra, Pete Long's Echoes of Ellington Orchestra, the London Jazz Orchestra, Jay Craig's Big Band and the Ryan Quigley Big Band. James has become a regular lead trumpet deputy in West End Shows including Aladdin, Beautiful, An American in Paris and Guys and Dolls. He has also performed as guest Principal with the Royal Philharmonic Orchestra and in March this year he performed with the RPO Brass at St. James' Palace.
They will be supported by Jack Reddick (Saxes, flute and clarinet), Ross Johnson (Trombone), both top London-based players and Toby Hession and Steve Hession on piano/keyboards and arranging.
● Email for details and to register interest in taking part. Tickets for the concert cost £21 (full price) and are available from the Key Theatre.
Diary date – don't forget BBC Music Day on Friday 9 June!
If you're planning any music events for 9 June do let the Music Hub team know and they can share information through their website and its network of contacts. Email: musichub@ peterborough. gov.uk Schools are invited to join in with the BBC's UK-wide celebration of music by putting on special Ten Pieces Assemblies. Further details and a sign-up form for schools taking part in a Ten Pieces Assembly are on the Ten Pieces website www.bbc.co.uk/ programmes/ articles/ assemble-forbbc- music-day Schools that sign-up will receive a special Ten Pieces Assembly merchandise pack.
Strictly PCYM
The Peterborough Centre for Young Musicians recently reached its six-month anniversary. It celebrated the milestone by running another Open Day (6 May), appealing to all young musicians currently learning an instrument (especially those that would like to play their instrument with other young musicians) to consider joining the Centre for its weekly Saturday morning sessions. PCYM offers a great opportunity to learn more about music, play in performances across the city, see performances and – above all – have fun! PCYM currently offers junior and senior level wind, brass, strings, piano and singing ensembles. From September 2017 PCYM aims launch both guitar and percussion ensembles too. Any young musician aged 7-18 who has been learning an instrument for at least two terms, right up to grade 8/diploma standard, is welcome to join PCYM. There's an invitation to come along to any session term time and try an instrumental ensemble, musicianship class and singing group, or simply ask questions and meet the staff.
● Where: Ormiston Bushfield Academy.
● When: Saturdays (term time) 9am-12:30pm. For further information and details visit – www.pcym.org.uk
PCYM players will be performing at Peterborough Cathedral on 19 May, as part of Strictly Cathedral with Louis Smith and Cassidy Little. They have been invited to play during the Prosecco reception before Strictly Come dancing winners, Olympic Champion Louis Smith MBE and war veteran Lance Corporal Cassidy Little, 'take to the floor' as guests of honour for a Q&A session at a special evening of ballroom dancing in the Nave, led by Tu Danse Studios. This is a fundraising event for the Mayor of Peterborough's Charities and the Peterborough 900 Campaign. Tickets cost £25 per person.
Bookings can be made online or at Peterborough Information Centre on 01733 452336. More details can be found at www.peterboroughcathedral.org.uk/143/section.aspx/142/strictly-cathedral
Creative Zone will be the 'Hub' of Careers Show this June
Peterborough Music Hub has joined forces with the Skill's Service to sponsor the Creative Zone at this year's high profile regional Careers Show. Taking place at the East of England Arena in Peterborough on Friday 23 June 2017, from 9:30am to 3:30pm, the Careers Show aims to inform and inspire young people aged 14 to 24 about the wide range of career opportunities on offer. Peterborough Music Hub is working with local partner PHACE, secure a range of music industry professionals and local employers the Creative Zone, offering a one-stop shop for help and advice for young people looking to take up careers in the Creative Industries. Music and dance acts will be performing throughout the day to create a fun and engaging atmosphere, with several refreshment and picnic areas on site for taking a well-earned break. The Careers Fair isn't to be missed and will provide a superb opportunity for all young people considering options for their future, helping them understand the requirements and pathways to working creatively – and with creative people.
Children's Film Awards 2017
Once again Peterborough City Council is running the Children's Film Awards and Peterborough Music Hub is pleased to sponsor the award for Best Soundtrack.
Music invariably plays a significant role in providing atmosphere and mood to films. Indeed, film soundtracks have produced some of the world's most memorable and best loved pieces of music. Disney/Pixar, Star Wars, James Bond and many more classic films and franchises offer great examples of music that is recognised and enjoyed throughout the world. Peterborough Music Hub seeks to celebrate and recognise the use of music within this year's entries to the Children's Film Awards – and particularly acknowledge schools using original composition and/or young musicians as part of the soundtrack. This award is unique in that every entry that is submitted, for any category, is automatically entered into this one.
This year's subjects are
● Physical health and well being
● What have you been doing in the classroom this school year?
● Children's mental Health – How do I look after myself when things go wrong?
Films will be judged according to year group categories: Early Years Foundation Stage, Years 1 and 2, Years 3 and 4 and Year' 5 and 6. The Hub's Programme Manager, Michael Cross said: 'We hope that schools making entries for this year's competition will really explore the importance of music in their submissions and will work with music colleagues and young musicians within their schools as part of the film-making process.'
The Awards will be announced at a ceremony on Tuesday 27 June at the KingsGate Conference Centre, starting at 6.30pm. As always, the dress code is dress to impress, and the red carpet will be rolled out for the stars and film-makers of tomorrow.
The closing date for entries is Friday 26 May and entries should be delivered to Peterborough City Council, Town Hall reception, Bridge Street, Peterborough by 5pm – so, there's still time for schools to enter this year's competition. Peterborough City Council contacts for the Children's Film Awards are Melissa Butcher 01733 452469 and Stuart Saunders 01733 453455. Both will be able to provide further details and can also be contacted by email at  
Keep up-to-date with great summer activities around Peterborough this summer with The Moment's hashtag #SummerFun
Image: www.freepik.com/free-vector/hand-drawn-cheerful-music-festival-poster_891097
Leave a Reply