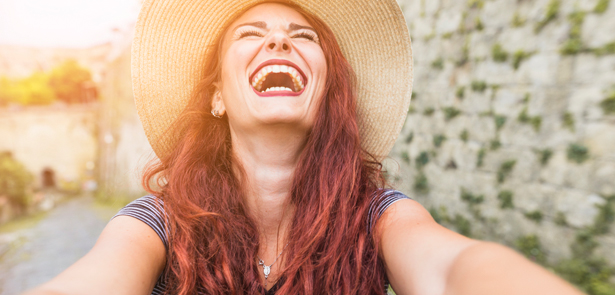 New community Wellbeing Pop Up Shop in Westgate Arcade
Soul Happy Wellbeing Centre now have an additional venue! They have been offered a temporary pop-up shop with Queensgate's Westgate Arcade from 26th January for a month and a half. The shop will be a breath of fresh (and ethical) air, offering the city centre's first drop-in massage and mini pamper sessions of its kind, as well as offering zero waste products such as ceremonial grade cacao, socially responsible teas, crystals, precious stones, as well as various wellbeing workshops, and mini events. A nice way to support a busy lifestyle whilst still honouring your health and wellbeing.

Kim Coley from Soul Happy says: 'Being given the opportunity to have a public facing retail shop is a really great step for our growing conscious community. We cannot wait to be offering a range of therapies, pampers, products, workshops, gatherings and more to connect and support shoppers, staff, volunteers and the public and with an even greater footfall in this additional venue. 'We believe that having this additional venue will really help us build more of the change we wish to see for our city, a movement towards more sustainable wellbeing and more conscious community. We can't wait to share this with greater Peterborough and beyond.'

Please support us! This shop can become permanent with your support. If this is a success – then we can consider a longer or more permanent stay. We welcome you from 26th January!
● To find out more and find out about our huge variety of other therapies, workshops and events, please visit www. soulhappy.org.uk, email , call 07814 393099 or find us on Facebook @ SoulHappyCentre.
● To find us: We are based at 18 Cowgate, Peterborough, PE1 1NA, and we are situated down the Keebles alleyway which is half way down Cowgate – and now also in Westgate!
● For parking: We use either the NCP car park down Wentworth Street behind WHSmiths and TK Max, or Town Hall (car Haven) Car Park, or Queensgate Shopping Centre car park. Cowgate and Priestgate streets are free to park after 6:30pm.

ABOUT SOUL HAPPY
Our wellbeing centre is a nonprofit organisation, so any surplus we make goes straight back into community projects to aid more people to be their best, and to help us create a large wellbeing movement within greater Peterborough. The Soul Happy Tribe is a collective of people who are on a health and wellbeing mission with a purpose to help others towards true and sustainable wellbeing.  
Image: www.freepik.com/free-photos-vectors/travel
Travel photo created by freepik – www.freepik.com
Leave a Reply